What's Next in the Disney-Netflix Streaming Battle?
Q&A with Professor Hemant Bhargava Dives Deep into Streaming Video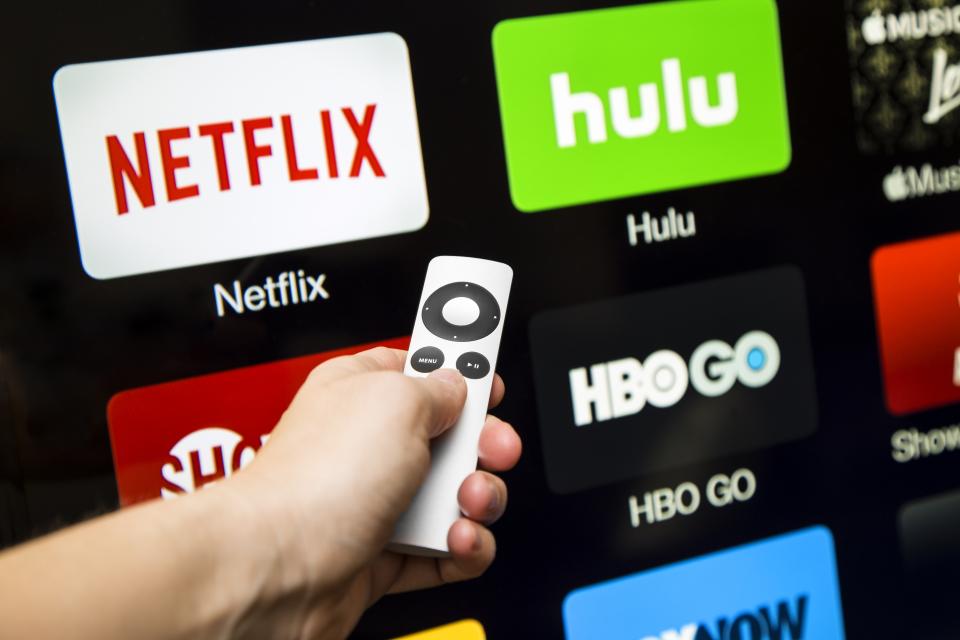 Professor Hemant Bhargava weighs in on Netflix's future and preparedness as Disney plans launch of competing video streaming service.
"Netflix has other ammunition, too."
Professor Hemant Bhargava, a leading expert in platform economics, media industries and technology management, recently spoke with Wired UK about Disney's new streaming service and how it could be Netflix's biggest test yet.
Here's the in-depth, full conversation (edited for clarity):
Whwat Do You Make of the Latest News From Disney? Will Netflix Be Bothered By This At All?
This is not a surprise at all. One, Disney's move into direct-streaming starting in 2019 has been known for almost a year. Second, it is a competitive necessity and sensible thing to do, given the changing environment for content creation and distribution.
Ten years ago, and even as recently as five years ago, there was a happy separation and partnership between content makers (e.g., Disney), content aggregators (e.g., Comcast and then Netflix) and communication firms (e.g., Comcast, AT&T).
Basically there were separate companies that did the content and companies that distributed it and bundled content. Then in 2007, Netflix introduced its streaming service as a subscription-based bundle of content from many firms and began expanding internationally in 2010.
I wrote a paper in Marketing Science in 2012 showing that, from an economic point of view, this pure-aggregation or bundling model doesn't work when bundling content from a lot of providers. If you're only in the business of aggregating other people's content, you can be held hostage by content providers when you negotiate prices.
Faced with increasingly higher prices, Netflix moved towards making its own content and that started all this other turmoil. Comcast, who used to be one of the bundlers (but also owned the communication pipe), started losing customers to Netflix. In 2016 Netflix made more TV shows than anybody else. Now Netflix is the biggest content maker. They are hurting the Disneys and HBOs and then on the other hand they are also hurting the Comcasts and AT&Ts. So now in response, communication firms like AT&T are moving to acquire content (such as in the merger with TimeWarner) and content firms like Disney are going straight to the consumer.
With Netflix making a massive move into content making, communication firms in turn have moved into content development (largely because Netflix and over-the-top firms allowing customers to view programming without a TV subscription destroyed their monopoly in content aggregation), and that in turn has forced content firms to move closer to the consumer.
Disney can no longer simply create content and expect others to get it to the customer and still return their fair share of revenue. Disney's move into streaming was preceded by many other content makers: HBO Now, CBS Direct, Hulu plus and Disney's own ESPN+ this year.
Will Netflix Be Bothered By This?
It will affect them. Not only will their customers have one more powerful content firm to choose from, but Netflix's content offering will itself get weaker because Disney will pull their content from Netflix.
There are already a lot of content firms. But most importantly Netflix has become brilliant at data analytics and using consumer technology to get more insight into their customers.
Netflix should be well prepared for this. They've expected this for a while — and it is not the first challenge of this sort that they've faced. There have been other high-profile cases of content being pulled from Netflix — and indeed this is why Netflix has built such a massive library of original content.
Netflix has other ammunition, too. Their ability to pull and keep subscribers depends not just on what content they offer, but also on a variety of "customer relationship" and customer service features: their algorithms for understanding what kind of content customers like to watch, the ability to personalize the offerings and browsing behavior, good technology for streaming, a global presence, etc. They'll do all they can to keep their lead on these fronts.
However, for Netflix one thing is clear: the future is certainly not like, say, 2012, when Netflix was by far-and-away the leading streaming firm and the only one of its kind.
Has Disney Had Success With the ESPN+ Streaming Service It Launched Recently?
Anybody who's trying to go direct-to-consumer with a limited, specialized content model is going to have a hard time. ESPN has tried to do that. And if Disney does uses their content but goes much broader, then they will be much more successful.
But there is sufficient cause for celebration here. ESPN+ reached one million subscribers in just five months, compared with almost a year for Hulu Plus, despite the latter having much more varied content. Beyond these numbers, a couple of other things are important markers for a streaming service.
First, does it function well and satisfy customers not just with the content offered but with technical quality, delivery, sign-up process, cancellations, etc.—all elements of customer service that Disney or ESPN did not previously contend with because their customers were pay-TV distributors, such as Comcast, that offered content bundles to consumers. ESPN+ seems to have done pretty well on this front.
Second, can it offer a broader set of content? ESPN+ has gained experience and success in striking content deals—e.g., in streaming live events such as "League of Legends" e-sports. Although ESPN+ did not get exclusive rights, the deal is still notable due to the event's popularity (the 2017 World Championship drew more than 80 million unique viewers for a single match).
The success of ESPN+ is important for Disney because it is consistent with this shift in how people buy content today, from big content bundles mediated by a cable distributor, for instance, to "over the top" and even direct streaming of content.
How Much of a Difference Do You Think Disney Will Make Entering This Space With General Content?
This is important. Disney would have done okay even with just its own content. Up to a point.
It would have signed up subscribers who definitely need its brand of kid-friendly and family-friendly content and all the superhero franchises, especially if they're not available elsewhere.
However, for customers it is problematic to have to sign up with so many direct-streaming providers. Better instead to sign up with one that has powerful and desirable content of its own, but which can also present a wide spectrum of content genres so that, for a slightly higher price, it can be the sole and universal provider of in-home video entertainment.
For Disney to be a successful and large-scale streaming service, it is vital that it help customers replace three or four separate small services rather than add more streaming subscription to their list.
What Would You Like to See It Do With the Streaming Service?
Well, first of all Disney has to develop and demonstrate a very high-quality customer experience, covering all the elements I described: good technical quality, good customer service and sign-up and cancellation processes, ability to learn and do "big data" analytics, etc. That is, Disney needs to establish itself as a persistent and powerful streaming service (though not necessarily one that is massive in terms of subscriber base).
Second, they should leverage this initial success to convince other major and specialized content providers to offer their content on Disney+; it may be non-exclusive initially but exclusive deals would add even more power.
This breadth of content will bring more subscribers. It won't be easy though. For instance, it would be great to have HBO on Disney+ but that's not going to happen. But there are many other sources of content including, say, globally-sourced content that appeals to specific audience segments.
Third, and this is totally a long-shot: add an arm as a communications company by setting up a 5G network or by buying up T-Mobile and/or Sprint. That's when Disney will become a formidable competitor to Netflix and others, on one hand, and the fully-integrated players such as Comcast and AT&T on the other.