Forté MBA Forums for Women
September 23, 2021 8:00am - 12:00pm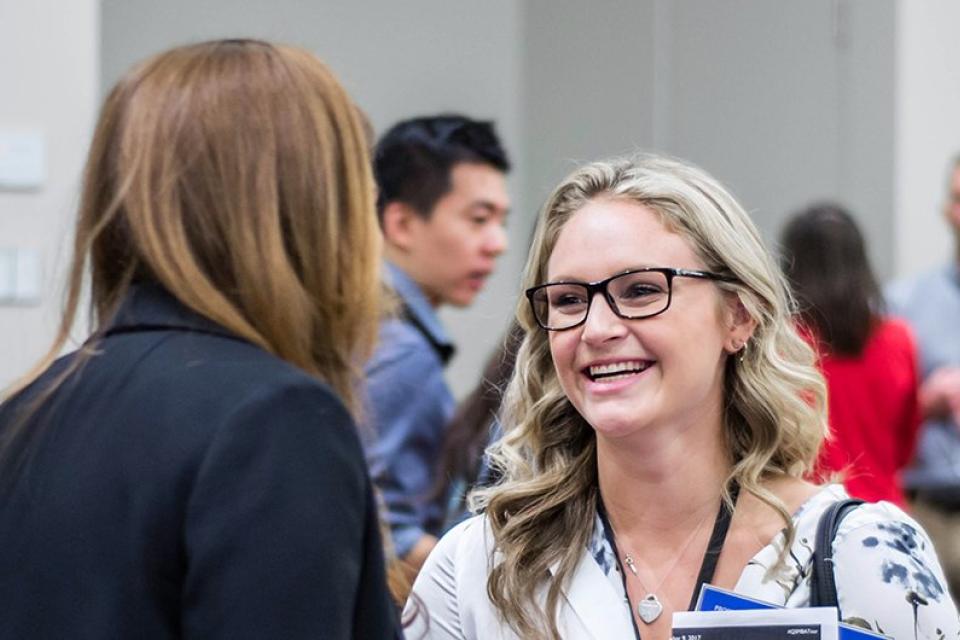 Our programs are offered at the UC Davis campus, the San Francisco Bay Area—the world's foremost hub of innovation, and in Sacramento—California's thriving state capital. We also offer the first Online MBA in the University of California system.
There are countless benefits to earning an MBA. From moving up the career ladder, to gaining the skills you need to switch fields or start your own business, an MBA opens many new professional doors to you.
UC Davis is committed to enabling women's success throughout school and their careers. GMAC Research survey data shows that an overwhelming 94 percent of alumnae rate their graduate business degree as a good or outstanding value. In addition, 87 percent of female graduates say their return on investment has been positive, and 84 percent say their professional situation is better or much better as a result of their business school degree.
Why a UC Davis MBA?
Personal attention from top-10 ranked faculty
Industry Immersions that tap UC Davis corporate network and trailblazing research strengths
Collaborative Leadership Program that will prepare you to lead teams in today's complex global business world
We'll answer all your questions and share how the global UC Davis alumni network, our career development team, and small class sizes offer an unmatched student experience and can accelerate your career. Ask about our scholarship and financing options.
We look forward to meeting you!