Graduate School of Management Commencement Ceremony 2022
UC Davis University Credit Union Center
June 11, 2022 3:00pm - 5:30pm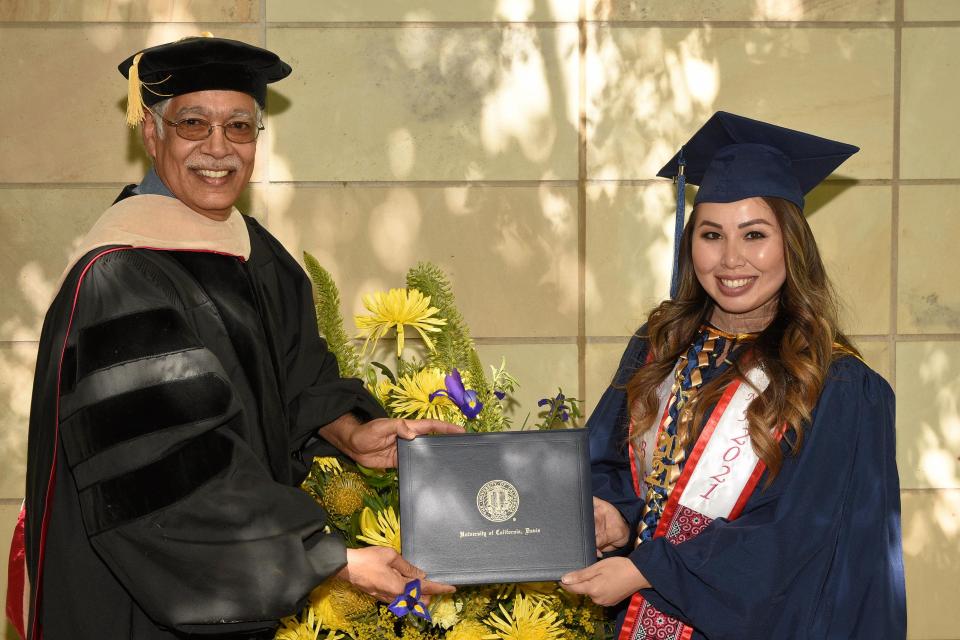 Commencement 2022 Invitation
The Graduate School of Management will recognize and award diplomas to the largest class in school history—449 eligible graduates—at our 40th Commencement for master's business programs set for June 11.
We look forward to honoring all the graduates who have earned the Master of Business Administration, Master of Professional Accountancy or Master of Science in Business Analytics and hosting their friends and families during this event.
This year's Commencement Ceremony will be an in-person event compliant with all applicable campus COVID-19 policies and guidelines to continue prioritizing the safety and health of our community.
Attendance to this event is by invitation only.