Power Up Your Career Webinar Series
Hosted by Career Development
June 07, 2022 6:00pm - 7:30pm
June 14, 2022 6:00pm - 7:30pm
June 21, 2022 6:00pm - 7:30pm
June 28, 2022 6:00pm - 7:30pm
July 12, 2022 6:00pm - 7:30pm
July 19, 2022 6:00pm - 7:30pm
July 26, 2022 6:00pm - 7:30pm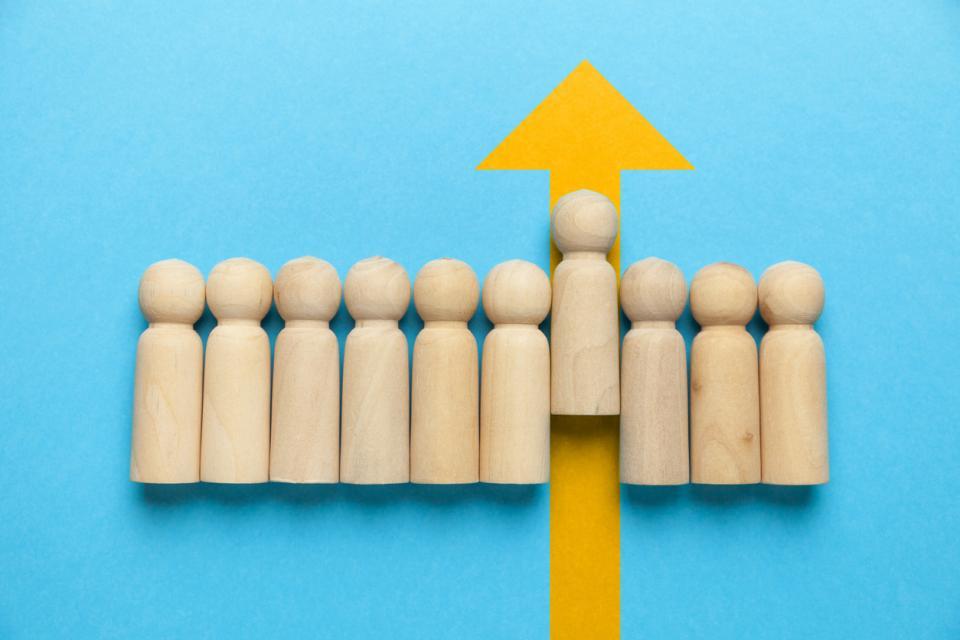 All GSM MBA Students*: Join Career Development in kicking off recruiting season with a series of virtual sessions designed to support you in preparing for your next career position, internship, or career pivot.
Session 1: Conversation with Recruiters
Tuesday, June 7, 6 p.m.
Presenters:
Come and join recruiters from a variety of industries who will discuss what they look for in applications; initial interviews; the process for reaching out; diversity initiatives in their organization; how to build your documents for a career pivot; and what enables a candidate to stand out.
---
Session 2: The Art of the Informational Interview
Tuesday, June 14, 6 p.m.
Presenter: Career Development Staff
Learn the art of building rapport and gaining usable information while developing authentic relationships to help build your professional network. Join us to learn why it's important and tips for preparing and staying in touch.
---
Session 3: National Career Fairs & Industry Conferences
Tuesday, June 21, 6 p.m.
Presenter: Career Development Staff
Tap into the vast number of career fairs and industry conferences that are offered to MBA students. Learn what they have to offer and which ones are right for you.
---
Session 4: Creating a Job Search Strategy
Tuesday, June 28, 6 p.m.
Presenter: Steve Dalton, Founder and CEO, Contact2Colleague and author of The 2-Hour Job Search.
Steve Dalton is a senior career consultant and program director for Duke University's full-time MBA program. In 2012, Penguin Random House published Dalton's debut book, The 2-Hour Job Search. His concepts are now taught at over a hundred universities worldwide, and Dalton regularly presents workshops and keynotes outlining his methods. Dalton is a regular contributor at The Huffington Post and is regularly quoted in the media, including The Wall Street Journal, U.S. News, Fast Company, and Financial Times, among others.
Dalton is also the founder of Contact2Colleague, a corporate training firm that helps organizations increase retention, drive sales, and develop internal expertise by teaching their employees to proactively and systematically build better professional relationships.
---
Session 5: Making the Pivot
Tuesday, July 12, 6 p.m.
Presenter: Career Development Staff
Whether the impetus for a switch is money, better work-life balance, or aligning work and passion, we will help you achieve the required steps for success.
---
Session 6: The Hidden Job Market
Tuesday, July 19, 6 p.m.
Presenter: Don Asher
Dr. Don Asher, a renowned international expert on effective and successful job search techniques, who possesses a deep understanding of the employment landscape of global and U.S.-based industries, will present a highly interactive session to prepare MBA students for the recruiting season and build individual job search plans.
---
Session 7: Utilizing LinkedIn to Optimize Your Job Search
Tuesday, July 26, 6 p.m.
Presenter: Jeremy Schifeling, Author of #1 LinkedIn Best-Seller on Amazon and Director of Consumer and Product Marketing at Khan Academy  
Jeremy Schifeling and Omar Garriott led education marketing at LinkedIn, so they saw first-hand how powerful a tool LinkedIn is for students and alumni going after the world's most competitive jobs. Now, they've compiled all the most advanced techniques they learned inside LinkedIn to help you do the same in your own career. From understanding how recruiters use the platform to getting an edge in any interview process, get a crash course in LinkedIn's essential techniques.
Join Us to Discover...
How to turn your profile into a recruiter magnet based on how recruiters use the site
How to find the right companies, people & roles based on your interests
How to network with alumni & put that network to work for you
How to use insider info for interview prep & salary negotiation
And much more!
Why This Isn't a Standard Webinar
As former teachers, Jeremy and Omar make sure that every session is highly engaging and that all their advice is 100% actionable. As such, you can expect to:
Participate in live roleplays
Make changes to your LinkedIn profile that will immediately start attracting recruiters
Work on techniques that will 10X your chances of getting interviews at any organization
Want to Get a Head Start?
Be sure to get your profile graded for free - so you know where to focus your efforts!