Harvard Business Review's 10 Must-Reads on Creativity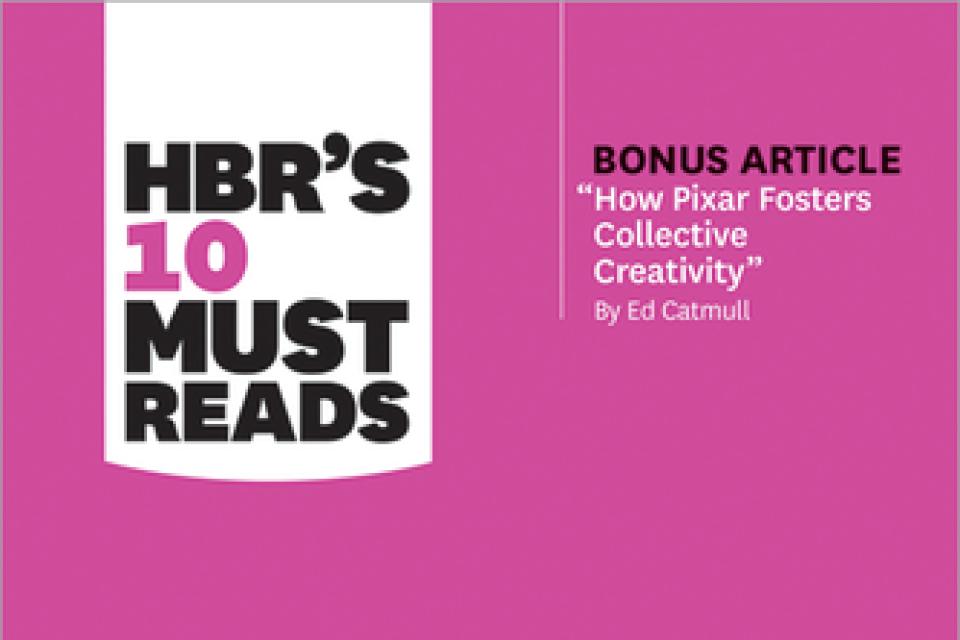 Does your organization support creativity--or squash it? If you read nothing else on cultivating creativity at work, read these 10 articles. We've combed through hundreds of Harvard Business Review articles and selected the most important ones to help you ignite the creative spark across your organization.
This book will inspire you to: Discover the elements of creativity and learn how to influence them; Harness the creative potential of a diverse team; Encourage curiosity and experimentation; Avoid breakdowns in creative collaboration; Overcome the fear that blocks your innate creativity; Bring breakthrough ideas to life.
This collection of articles includes "Reclaim Your Creative Confidence" by Tom Kelley and David Kelley; "How to Kill Creativity" by Teresa Amabile; "How Pixar Fosters Collective Creativity" by Ed Catmull; "Putting Your Company's Whole Brain to Work" by Dorothy Leonard and Susaan Straus; "Find Innovation Where You Least Expect It" by Tony McCaffrey and Jim Pearson; "The Business Case for Curiosity" by Francesca Gino; "Bring Your Breakthrough Ideas to Life" by Cyril Bouquet, Jean-Louis Barsoux, and Michael Wade; "Collaborating with Creative Peers" by Kimberly D. Elsbach, Brooke Brown-Saracino, and Francis J. Flynn; "Creativity Under the Gun" by Teresa Amabile, Constance Noonan Hadley, and Steven J. Kramer; "Strategy Needs Creativity" by Adam Brandenburger; and "How to Build a Culture of Originality" by Adam Grant.