Food and Agriculture Industry Immersion
Feeding the world is a critical challenge as the population continues to grow, resources remain finite and the environment is vulnerable. Our Food and Agriculture Industry Immersion is focused on innovation, combining our business expertise and corporate partner network with UC Davis' global leadership in food, nutrition, and agriculture.
It's a transformational educational experience unlike any other. You will have the chance to learn about the many facets of the food and agriculture industry from experts at UC Davis, which is consistently ranked the best agricultural school in the U.S. and world. 
You will immerse yourself in live case studies and interact with top industry executives to better understand the complex forces shaping and driving this industry that have game-changing importance on local, national and global levels. Leverage UC Davis' global leadership in food and agriculture to advance your career.
"The Food and Ag Industry Immersion has been my most rewarding learning experience."
– Laudan Yavari, MBA 19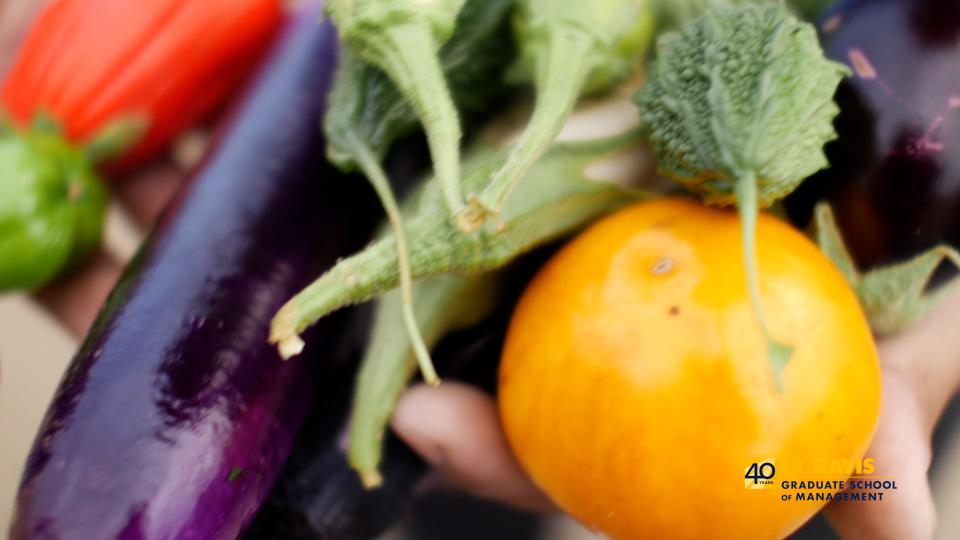 With a focus on innovation, you'll learn about:
State of the food industry and future challenges
Seed research and food innovation
Global supply chain management
AgTech innovation
Role of big data in consumerism
Food innovation and impact of organics
Developing brands for shifting consumer demand
Innovation in food waste, preservation and recycling
Corporate approaches to food waste management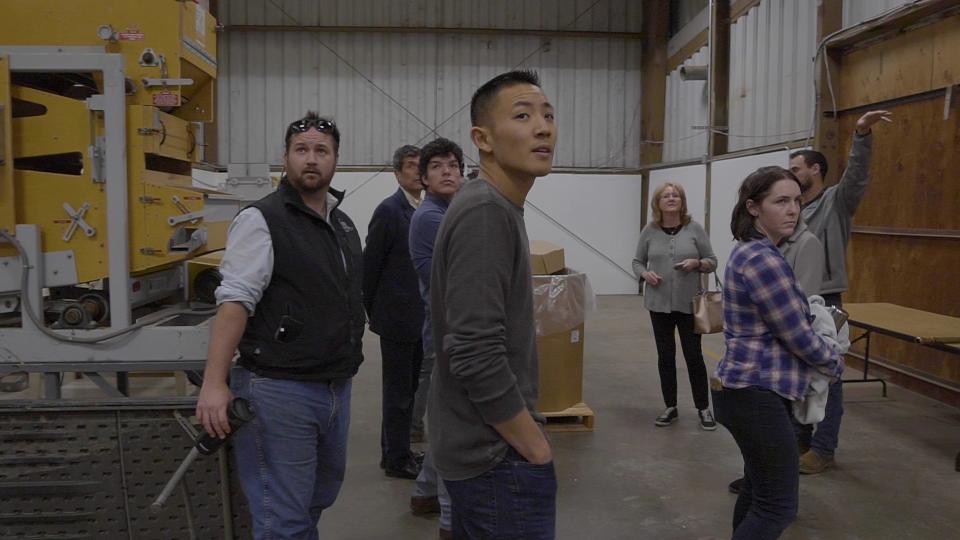 "This was a great chance to see what some of the ag and food businesses are doing regarding food waste." – Sara Pace, Business Development Fellow
Program Highlights
Tied to a university that is ranked No. 1 in the U.S. and No. 2 globally for agriculture 
Series of elective courses:

Company Visits (1-unit), Fall quarter
Tour regional food and ag firms, learn about agtech and business models.
Industry Immersion – Executive Speakers
(3-unit, Winter quarter)
Five, full-day sessions led by food and agribusiness top executives.
Food & Ag Seminar (1-unit), Spring quarter
Students present their own case studies to peers

Hands-on experiences as part of MBA-agricultural sciences team 
Close proximity to Sacramento, America's Farm-to-Fork Capital
Led by food and agriculture expert Julie Morris, former director of technology innovation for the UC Davis World Food Center
Merit-based scholarships are available to incoming MBA admits annually.
---
Recent Executive Speakers
Food & Agriculture Advisory Council
Vincent Asiago, Director, R&D Portfolio and Innovation, HM.CLAUSE
Soren Bjorn, President, Driscoll's of the Americas
Mark Borman, President, Taylor Farms
Jack Clare MBA 04, Chief Information Officer, UNFI
Greg Estep, Managing Director and CEO, Spices, Olam International
John Foraker BS 86, Co-Founder and CEO, Once Upon A Farm
Ejnar Knudsen, CEO and Managing Director, AGR Partners
Nancy Quan, Senior Vice President and Chief Technical Innovation Officer, The Coca-Cola Company
Harold Schmitz, Founding Partner, The March Fund
Justin Siegel BS 05, Associate Professor, Chemistry, Biochemistry & Molecular Medicine and Faculty Director, Innovation Institute for Food and Health