Graduate School of Management Commencement Ceremony 2023
Saturday, June 17, 2023 | 10 a.m. at the UC Davis University Credit Union Center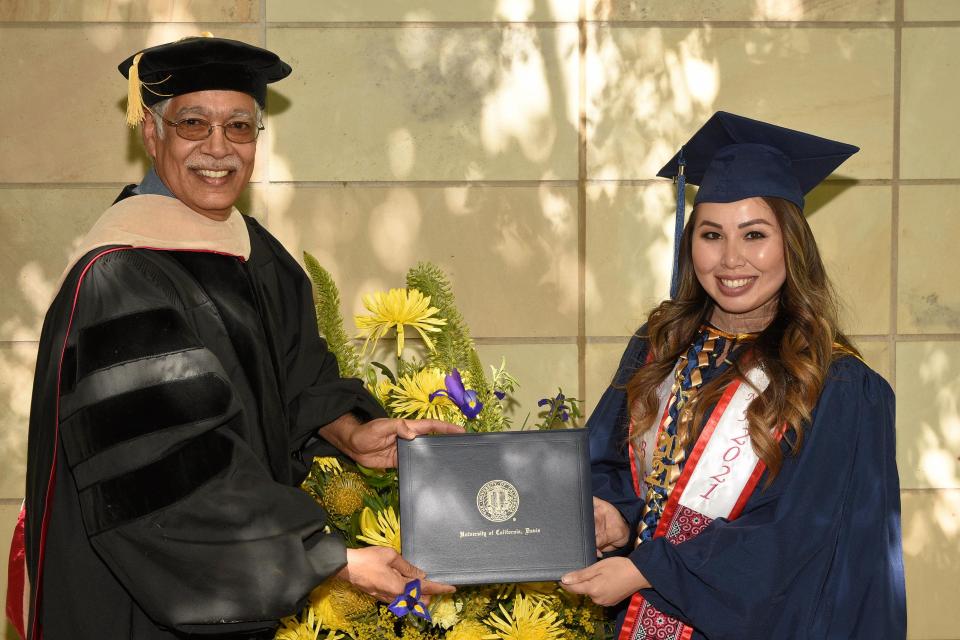 Commencement 2023 Invitation
We look forward to honoring all the graduates who have earned the Master of Business Administration, Master of Professional Accountancy or Master of Science in Business Analytics and hosting their friends and families during this event.
This year's Commencement Ceremony will be an in-person event compliant with all applicable campus COVID-19 policies and guidelines to continue prioritizing the safety and health of our community. Attendance to this event is by invitation only.
Access to the Graduation Portal for graduates is forthcoming. Graduates will received an invitation to the Canvas site via email and should accept the invitation when they receive it. The Graduation Portal will contain all relevant information for graduates, including ordering regalia, getting tickets, and more.
Location
The UC Davis University Credit Union Center (formerly known as The Pavilion, is the 150,000-square-foot arena, located next to the Activities and Recreation Center.
Directions
From San Francisco
Take US-101 S via the ramp to Oakland/I-80/San Jose
Take the exit onto I-80 E toward Oakland (Partial toll road)
Slight right at CA-113 N (signs for CA-113/Woodland)
Take the Russell Blvd exit toward Davis
Turn right at Russell Blvd
Turn Right at La Rue Rd
Turn Left at Orchard Park Road
From Sacramento
Take I-80 W
Take exit 70 to merge onto CA-113 N toward Woodland
Take the Russell Blvd exit toward Davis
Turn right at Russell Blvd
Turn Right at La Rue Rd
Turn Left at Orchard Park Road