Latinx Student Association
Open to all GSM students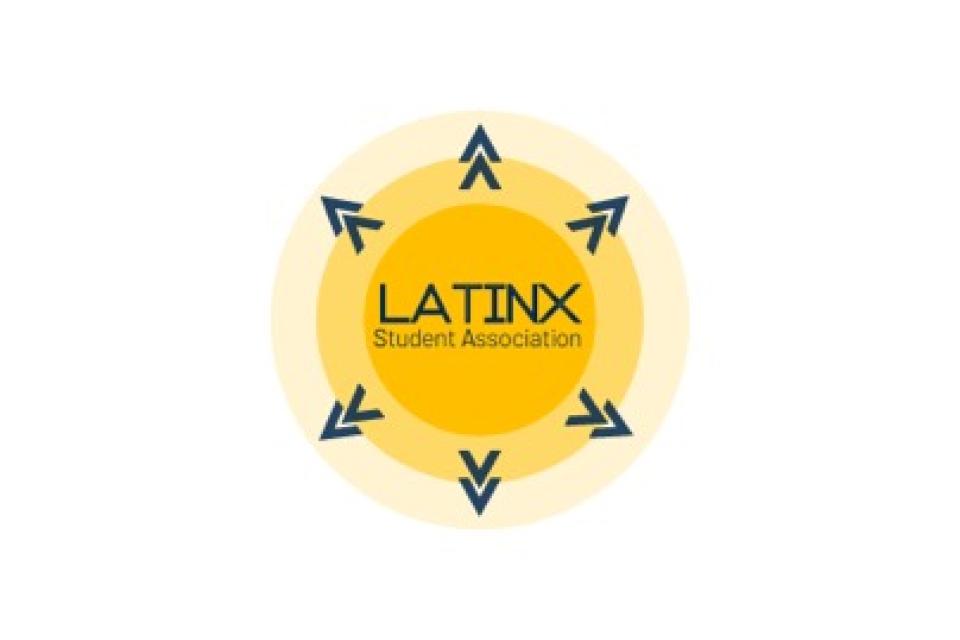 The Latinx Student Association is focused on providing a sense of community, professional development, academic pathways, and networking opportunities to our Latinx student population at the Graduate School of Management.
Community
Arena for Communication
Networking
Mentorship
Academic Pathways
Diversifying Business Knowledge
Emotional Support
Access to Resources
Fundraising (books, residentials, etc)
Liaison for GSM
Improving Communication
Academic Support / Coordination
Advocacy for Latinx students
Academic Support
Three Pillars: Objectives
The cornerstone of our club is our gente. Building strength and unity amongst our students, professionals and the communities that support us in an essential part of our objective. 
Pillar One: Professional Development
Career pathways
Professional guest speakers
Networking events
Career shadows
Pillar Two: Student Success
Academic support
Mentoring
GSM liaison
Access to resources
Pillar Three: Community Engagement
Civic engagement
Advocacy
Community involvement/events
Partnership with other clubs
Mission
Our mission is to build a network to connect students and support their academic journey while preserving the Latinx culture and values. By strengthening the diversity of our ideas, the development of our students and the engagement of our community, we can foster unity and equality for all.
Unidos y Fuertes en acción, we thrive. Juntos Podemos!
Vision
Our vision is to build a safe and united network for Latinx students to learn, support, and thrive.  We aspire to build a future of success for our community that is rooted in the celebration of the diversity within our cultures and values.
Meet our Board
Victoria Mata
President

Victoria Mata is a first-year Online MBA candidate interested in strategic management and organizational leadership. She graduated with her degree in Global Studies from the University of California, Riverside. Post-graduation, she worked within the legal industry providing various eDiscovery services.  Her drive to further her career in the world of business as well as assist her family businesses led her to further her education. Currently, she is a full-time student enjoying really being able to delve into each subject provided by the MBA program. 

Outside of school, Victoria enjoys beach days, traveling, hiking, and road-tripping with her husband and two fur babies.

Connect with Victoria on LinkedIn.

Heriberto Rojas Arellano
Vice President

Heriberto Rojas Arellano is receiving his Master's in Business Administration from the University of California, Davis. He was born in Guadalajara, Mexico and emigrated to the United States at five-years-old. As a formerly undocumented student, he holds a Bachelor of Arts in Legal Studies from the University of California, Berkeley. Through his life experiences, he finds a renewed passion for change and inching closer to success.

Connect with Heriberto on LinkedIn.

Angela Cardona
Treasurer

Angela Cardona is currently a candidate for the Master's in Business Administration Degree at UC Davis. Angela graduated with a Business Administration degree with an emphasis in Entrepreneurship from California State University, Fresno. She also brings over 10 years' experience in the Finance and Operations fields of non-profits organizations. As an entrepreneur Angela has created companies like CVITS, an IT Consulting Services business that was later sold to a local corporation. She is currently the owner of Anza Consulting Services, a local company created to help streamline operations and finance processes of local small business and non-profit organizations. 

On top of being an entrepreneur, she worked as the Accounting Manager for Valley PBS and the Finance & Operations manager for the Downtown Fresno Partnership. She truly believes that making small contributions to this world will make a big impact in the lives of others and their communities.  Because of this, Angela also currently operates Anza Commercial, an organization created to bring water filters to remote areas in Honduras.

Aside from her professional life, Angela has lived in Fresno for over 15 years. She is originally from Colombia and loves a good cup of coffee. Angela enjoys going on adventures with her husband Daniel and two kids Santiago and Luciana. 

Connect with Angela on LinkedIn.

Flor Robb
Director of Student Success

Flor Robb is currently a candidate for the Master's in Business Administration Degree at UC Davis. Flor has a background in local government and believe the versatility of her MBA will provide relief and help for regional communities. She has multiple years of experience in organizational management and hopes to serve others through her work in the private and public sector. 

Connect with Flor on LinkedIn.

Leticia V. Garay
Director of Marketing

Leticia Garay is a first-year Sacramento MBA candidate. She graduated from UC Davis with a Bachelor of Arts in Psychology and a minor in Human Development in 2015. An Aggie through and through, she started her professional career at her alma mater's Undergraduate Admissions where she advises students and helps increase accessibility. Within her advising role, she has discovered a love for marketing and strategy and hopes to use her MBA continuing to inspire people professionally.

Connect with Leticia on LinkedIn.

Veronica Orozco
Secretary

Veronica Orozco is currently a candidate for the Online MBA program at UC Davis. She was born in Mexico, and at the age of 14, immigrated to the United States. In 2000, Veronica received her Bachelor's degree in Finance from the University of Arizona. She is currently a Management Auditor Specialist at the State Controller's Office with over 20-years of auditing experience. Veronica is a strong advocate for protecting the interest of California citizens by ensuring businesses comply with laws, rules, and regulations. In her role, she collaborates across divisions on special projects with various audit teams performing audits, internal control reviews, monitoring activities, and other related work to protect taxpayer's dollars, improve governance processes, and detect fraud. 

Her professional interests focus on compliance, accounting, financial management, and production operations, particularly in the Oil and Gas, Geothermal, and Utility industries.  Current projects include auditing the California Public Utilities Affiliated Transaction Rules under contractual agreement with California Public Utilities Commission to ensure compliance with specific program and fiscal requirements. In addition, she serves as a member representing the Division of Audits for the State Controller's Office Strategic Plan under the Excellence in Leadership Program. She was recently awarded the 'Controller's Award' for her innovation and creativity in managing the Municipal Storm Water and Urban Runoff Discharges program for achieving savings of $36.7 million for California taxpayers.

Veronica is an avid runner, and she has participated in many organized races including, obstacle races. She is also a sketch artist and has volunteered in her son's school as an Art Docent for many years. Running and drawing have served her with a healing modality for dealing with life's challenges. She believes that through running and sketching, she has learned that the key to succeeding in life is to follow through long enough, despite the pain.

Connect with Veronica on LinkedIn.