UC Davis Health Professions MBA Scholarships
Preparing UC Davis Health leaders for the future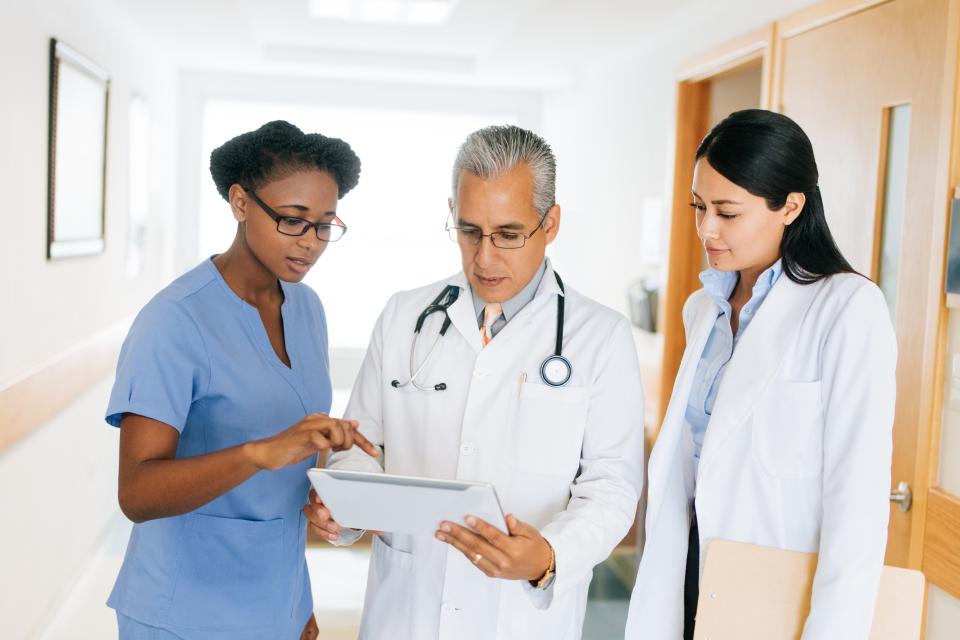 The Graduate School of Management has partnered with the UC Davis Health to identify and cultivate the next generation of healthcare leaders at UC Davis. We welcome applications from both clinical and administrative professionals to our Sacramento and Bay Area Part-Time MBA programs.
These top-ranked MBA programs are designed for working professionals to advance their careers. The healthcare profession needs talented individual like you. Transform your career, reach your leadership potential and help us make UC Davis the university of the 21st century.
This scholarship program is open to new students ONLY.
Award Amounts
Selected candidates will receive up to $36,000 total over three years. The award amounts are the same for either program and are based on demonstrated academic, management and leadership potential.
Read more about Bay Area MBA program costs and Sacramento MBA program costs.
Scholarship Criteria
Full-time career appointment
Endorsement letter from your UC Davis Health supervisor
Essay on your current and future contribution to the healthcare profession at UC Davis Health
Professional work history, GMAT or  GRE score and academic record (GMAT or GRE waivers are available, please see more here)
Interview with member of the Admissions Committee
How to do I apply?
To apply for the scholarship:
Start and submit your MBA application.
Select your UC Davis affiliation in the MBA application.
Then, under "Please use this field to upload any additional requested documents from the Admissions Committee, such as supplemental scholarship documents.", please upload a PDF version of your scholarship essay and letter of endorsement (requirements for these documents can be found below).
Required Documents
1-2-page essay describing the positive impact you have already made on the community here at UC Davis, and how as an employee you would contribute to the richness of the UC Davis MBA learning environment. 
A letter of endorsement from your current UC Davis direct manager. (Scholarship Committee will consider the letter of recommendation submitted with your MBA application, if it was from your direct UC Davis manager).