Program Manager, Part-Time MBA Bay Area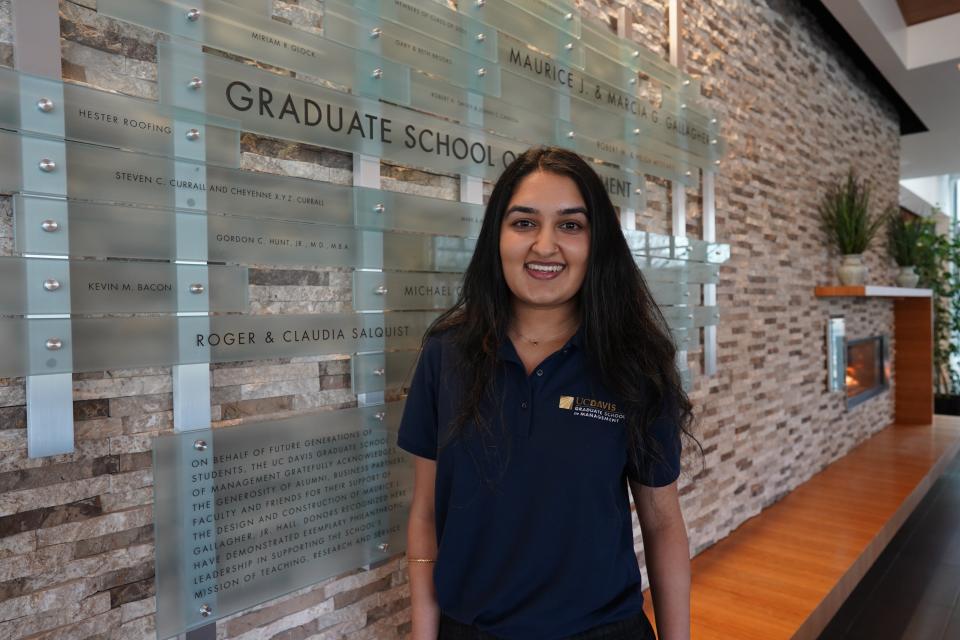 Amandip Singh is the Program Manager for the Graduate School of Management's Part-Time MBA program based in San Ramon. She provides support and leadership to all the Part-Time Bay Area student-related programs, events, and activities. 
Amandip earned her bachelor's degree from the University of California, Merced and later a Master of Business Administration with a leadership emphasis from the Colangelo College of Business at Grand Canyon University. She has been working in higher education since graduating from UC Merced and has worked with diverse student populations all throughout the Central Valley region. She worked with many undergraduate students majoring in Business Management and Economics to provide mentorship and guidance on academics and professional development.
As a first-generation college student, Amandip is passionate about helping other students find their path to success through higher education.