Director of Alumni Relations and Network Strategy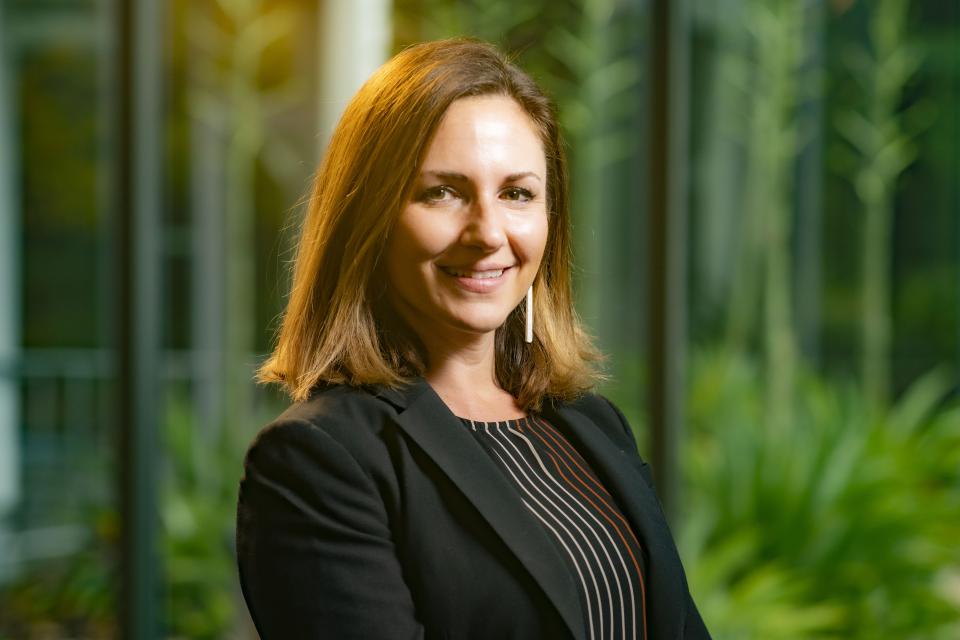 MBA, UC Davis Graduate School of Management
B.A. in Performing Arts, University of California, Davis
A two-time UC Davis alumna, Aysha Dinius joins the Graduate School of Management as the new Director of Alumni Relations and Network Strategy. Learn more about the 2016 MBA grad.
Aysha is a two-time UC Davis alumna. She completed undergrad in 2005 and received her MBA from the Graduate School of Management's Sacramento program in 2016. As a student of the School, she served for a period of time on the Dean's Student Advisory Counsel.
Her personal experience in the program and in student leadership allows her to connect organically with current students of the School and alumni alike. Joining the Graduate School of Management as staff felt like coming home to Dinius. She is excited to serve the School that has enhanced her personal and professional growth over the years.
With her, she brings years of experience in student and new professional engagement and community building. Dinius has worked with graduate level students at universities nationwide on professional and volunteer leadership development.  This experience has allowed her to cultivate relationships with a diverse group of professionals.   
In her free time, she enjoys adventures with her husband, spending time with family, traveling the world, and volunteering in her community.