Associate Director of Admissions, Full-Time MBA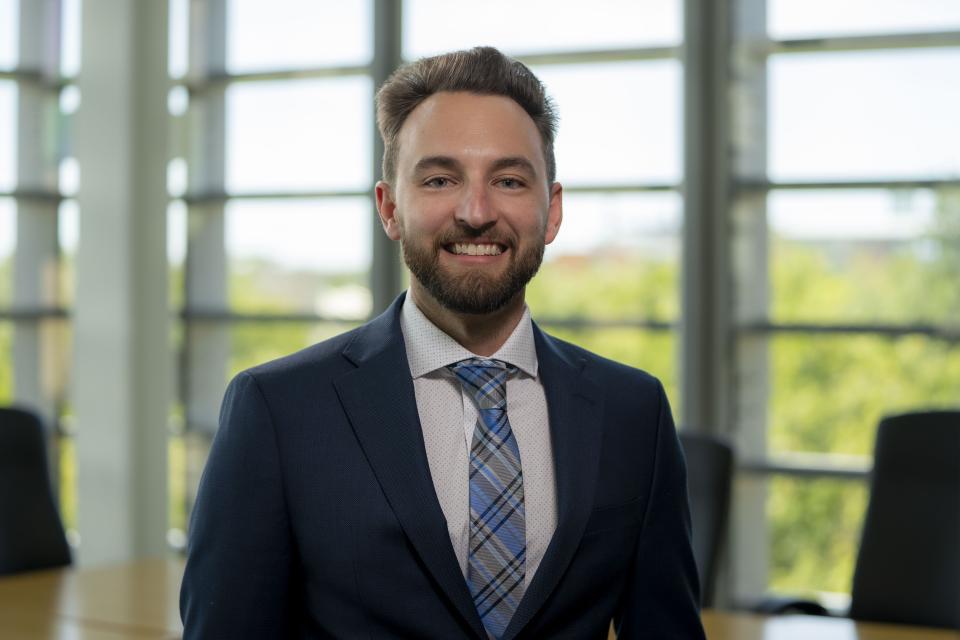 Evan Blair (he/him/his) joined UC Davis Graduate School of Management as the associate director of admissions for the Full-Time MBA program in 2022. He works alongside candidates through the admissions process, organizes campus recruitment activities, travels to recruitment events, and assists candidates with strengthening their application for admissions.
He earned his bachelor's degree from Humboldt State University in 2013 and later a Master of Arts degree in Educational Leadership from Saint Mary's University of Minnesota in 2017. Blair has been working in admissions for the past eight years at various universities and has engaged with traditional and non-traditional adult learners. He is passionate about student success and guiding students through the higher education process.
When Blair is not in the office, you can find him enjoying the great outdoors. He enjoys visiting national parks, kayaking, paddleboarding and camping. He also enjoys cooking, checking out local breweries, and always planning for his next vacation to immerse himself in new cultures and experiences. He looks forward to welcoming you to the UC Davis Graduate School of Management family!