Events & Special Projects Lead, Full-Time MBA Ambassadors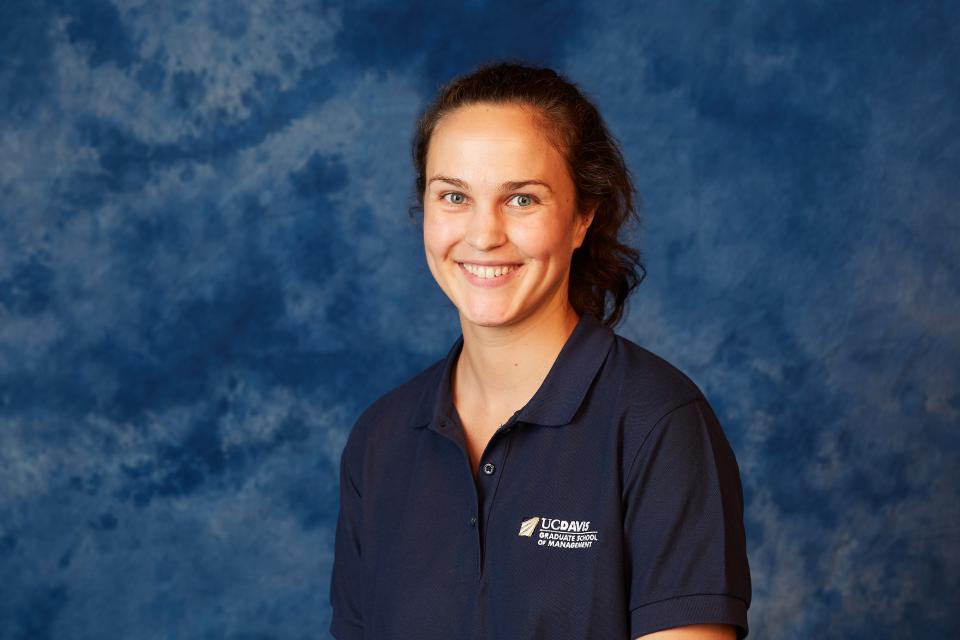 "I selected UC Davis because of the school's focus on collaborative leadership. Davis defines collaborative leadership as simultaneously knowing and leveraging your strengths while also relying on others to successfully complete complex initiatives. I firmly believe that success is not an individual pursuit. Achieving excellence within an organization or as a part of a team requires that you recognize and utilize all team members' skillsets."
Student Leadership and Experience
Events and Special Projects Lead, UC Davis Full-Time MBA Ambassadors Program
Co-President, Charity for Change
Co-President, Net Impact
Previous Degree
B. A. English, Creative Writing, Trinity College
Previous Work Experience
National Individual Giving Associate, Educators for Excellence (New York)
Campaign and Major Gifts Coordinator, Food Bank for New York City (New York)
Program Assistant, Starr Foundation (New York)
Fun Facts
I'm a former swimmer who loves being active - running, yoga, skiing, hiking - sign me up!
I love cooking, but my specialty is making vegetables taste good. 
I can wiggle my eyebrows.