Assistant Director & Military Lead, Full-Time MBA Ambassadors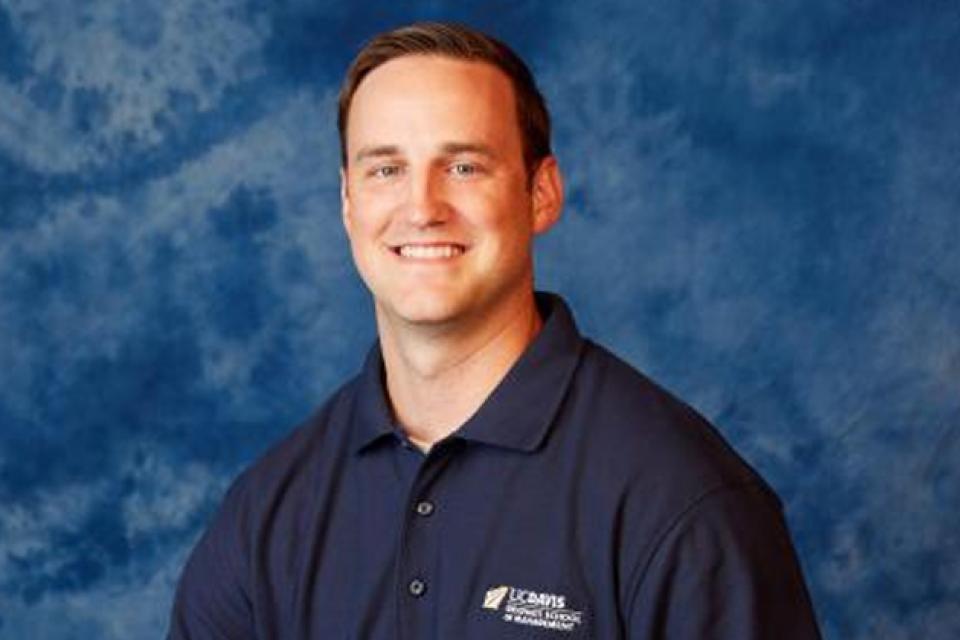 STUDENT LEADERSHIP AND EXPERIENCE
Assistant Director & Military Lead, UC Davis Full-Time MBA Ambassadors Program.
Member, Associated Students of Management.
Member, Food & Wine Leadership Club.
PREVIOUS DEGREE
B.S. Agriculture Business, Cal Poly State University, San Luis Obispo
PREVIOUS WORK EXPERIENCE
Battery Commander, 4-25 IBCT (Airborne), Joint Base Elmendorf-Richardson, AK.
Special Operations FSO, 2/75 Ranger Regiment (Airborne), Fort Lewis, WA.
Army Field Artillery Officer.
FUN FACTS
I love spending time outdoors; Mountain biking, spear fishing, hiking and camping.
I enjoy learning about engines/cars and I'm currently rebuilding a 1989 mustang foxbody.
I joined a break dance crew in college for fun and performed on campus.
"Character cannot be developed in ease and quiet. Only through experience of trial and suffering can the soul be strengthened, vision cleared, ambition inspired, and success achieved."

– Helen Keller