Community Event for Current Students
January 28, 2021 5:00pm - 6:00pm
February 25, 2021 5:00pm - 6:00pm
March 11, 2021 5:30pm - 6:30pm
April 29, 2021 5:00pm - 6:00pm
May 27, 2021 5:00pm - 6:00pm
June 03, 2021 5:00pm - 6:00pm
Connect with your fellow classmates at GSM Connects. Students from Full-Time MBA, Bay Area Part-Time MBA, Sacramento Part-Time MBA, Online MBA, MPAc and MSBA are welcome to attend!
January 28: Get to Know your Peers Trivia
February 25: Lunar New Year Celebration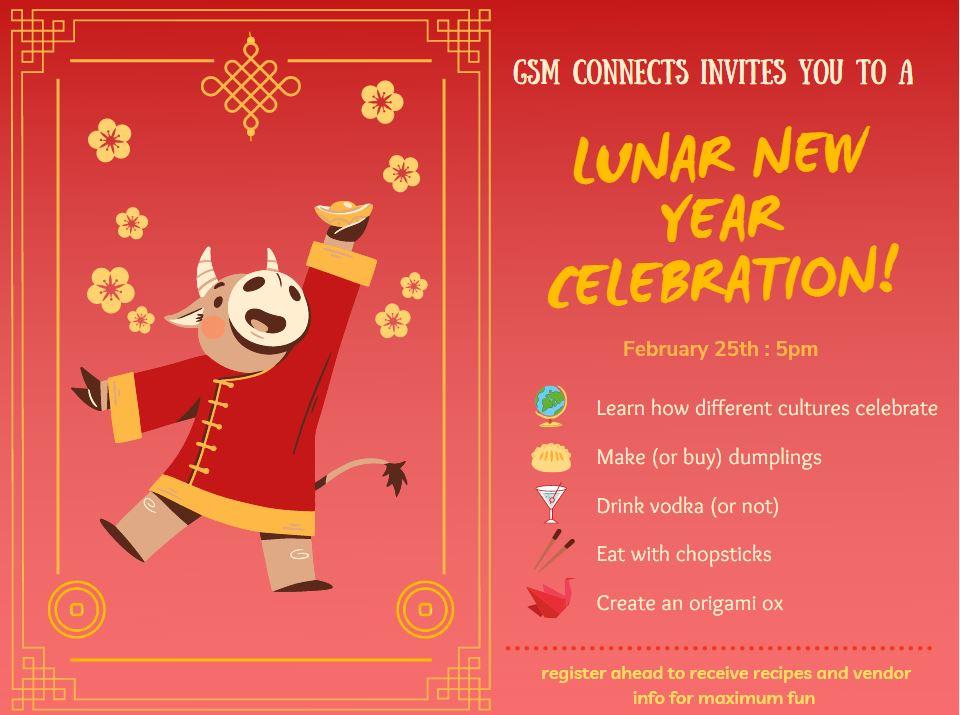 Learn how different cultures celebrate Lunar New Year
Make (or buy) dumplings
Create an origami ox
Drink vodka (or not)
Eat with chopsticks
Spend time with our community
March 11: Wellness Wednesday - Ashtaga Yoga with Sheetal Bhatia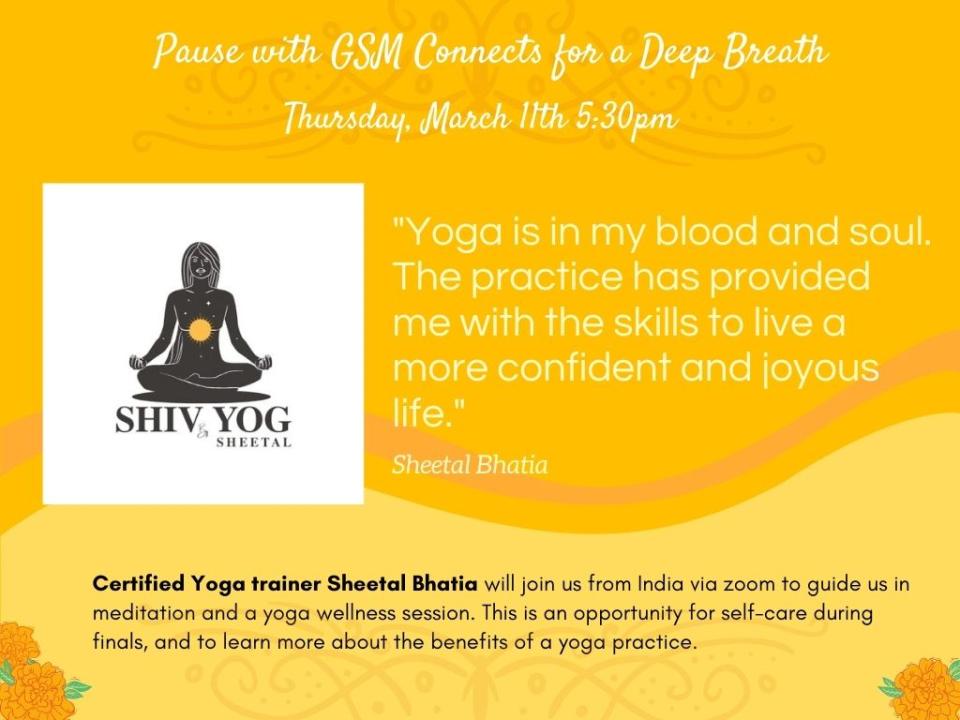 Join us for an evening to mitigate stress through Yoga. We are excited to have Sheetal Bhatia lead this health and wellness connects by showing us how to use Yoga as a way to manage and mitigate stress in our lives. This is a unique opportunity for us to learn more about Yoga and how the practice could impact our lives for the better.
Preparing for the Session
There must be a 3 hours gap between lunch and practice.
There must be a 2.5 hours gap between tea or coffee and practice.
You can have normal water 1 hour before practice.
Avoid wearing any ornaments or watch.
Wear Comfortable clothes for practice.
Maintain silence during practice as it is a very private moment.
April 29: Earth Day
May 27: Networking Event
June 3: Celebratory Toast