Immerse yourself in a close-knit community that inspires others to achieve, helps others to succeed, builds trust and challenges you as a collaborative leader.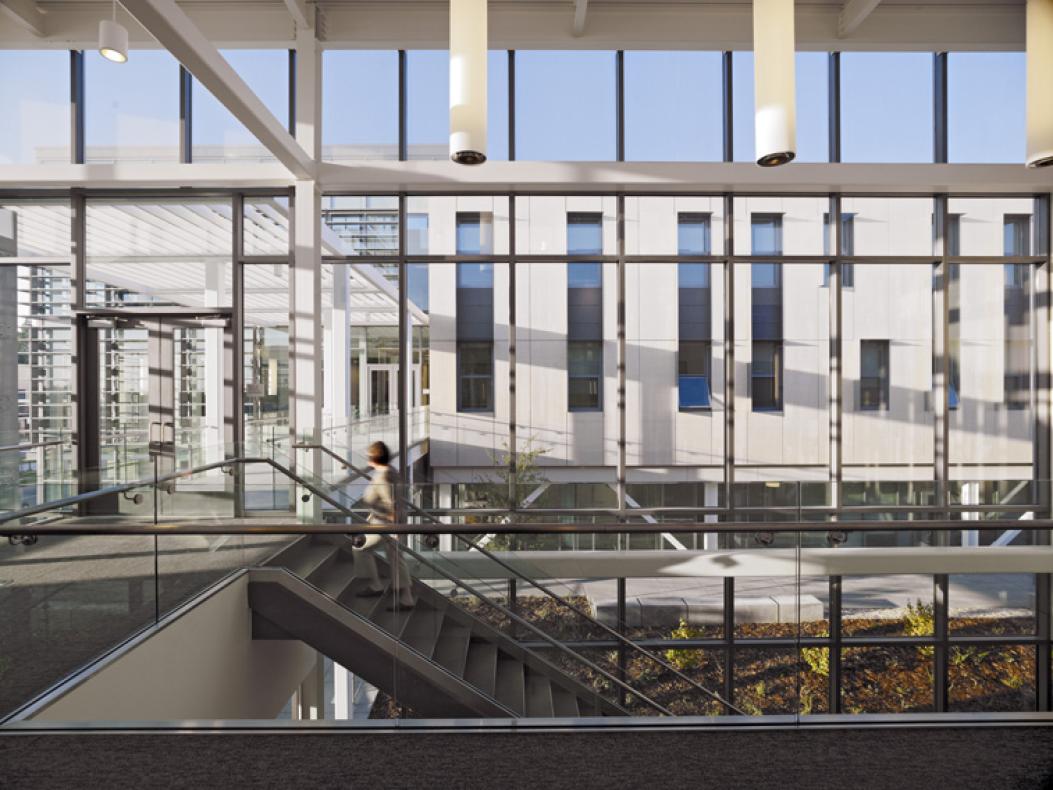 Game-changing innovation.
Our campuses span Northern California's global innovation hubs, connecting you to extraordinary opportunities and valuable networks.
Our students and alumni are making a positive impact everyday, consulting for clients, launching new ventures and leading global teams.
Collaboration is in our DNA.
We encourage you to learn more about our degree programs, our international recognition and trailblazing faculty research.
Top 2
Globally for Faculty Quality (The Economist, Which MBA? 2021)
Top 20
Online MBA in U.S. (Poets&Quants 2022)
Top 20
Public Part-Time MBA in U.S. (U.S. News & World Report)
No. 1
MSBA Globally for Return on Investment (QS 2023)
More Events
-
Be an agent of change! WiL Sacramento is hosting a professional attire clothes drive to empower women and men across Sacramento. Donate your gently used professional clothing to help our community dress for success. 
Collection Dates
January 21 through March 4, 2023
Drop off Location
Locate the black bin with our WIL flyer in the Education Building, UC Davis Medical Center campus or email Samy Quio to schedule a pickup.

Clothing will be donated to Dress for Success, Sacramento and the Weave to Work program.
About WEAVE and Dress for Success Sacramento
The WEAVE to Work program was established in 1999 to better assist victims of domestic violence attain financial independence through employment. Approximately 80% of the domestic violence clients that enter the WEAVE™ safehouse do so with only the clothing on their backs. The WEAVE to Work program was designed to build confidence by providing free professional clothing to those seeking to reenter the workforce. To date over 1400 women and men have received free professional styling services, makeup consultation, and wardrobes. 

Dress for Success Sacramento is a non-profit organization that empowers women to achieve economic independence by providing a network of support, professional attire and the development tools to help women thrive in work and in life. We are focused exclusively on empowering and serving disadvantaged women to compete for jobs, build careers and improve the quality of life for their families.
-
Focus on Leading Teams & Collaboration
UC Davis Graduate School of Management welcomes our MBA@UCDavis online MBA program students to the winter 2023 in-person residential in Davis, CA. 
Instructor: Doy Charnsupharindr
Topic: Leading Teams & Collaboration
Please let Diana Vail know the following at least 2 weeks prior to the program:
If you have any dietary allergies/restrictions.
Will you be attending the event Friday night in Sacramento (a bus will be provided).
Agenda & Coursework
Please make sure to do any readings & coursework prior to the session so you are prepared for the discussions.
Venue & Parking
Accommodations
Students will need to make their own accommodations, the below information may be of assistance.
Davis Hotels
Other Details
Attire/Weather
The attire is business casual. The temperature in Davis is typically rainy, so please dress accordingly and in layers if necessary.
Items to bring
Laptop & charging cables
Water bottle
Health & Safety
Currently masks are optional & not required. For up-to-date campus regulations, please visit the UC Davis Campus Ready website.
Drop Residential Course
Requests to drop residential courses made after the add/drop deadline are subject to the online MBA tuition refund calendar and schedule. For residential courses, the start of instruction is calculated at 5 weeks prior to the first in-person meeting. The course material fee ($500) is non-refundable once charged, with no exceptions per university policy. 
Contact your Student Success Advisor for more information.