Immerse yourself in a close-knit community that inspires others to achieve, helps others to succeed, builds trust and challenges you as a collaborative leader.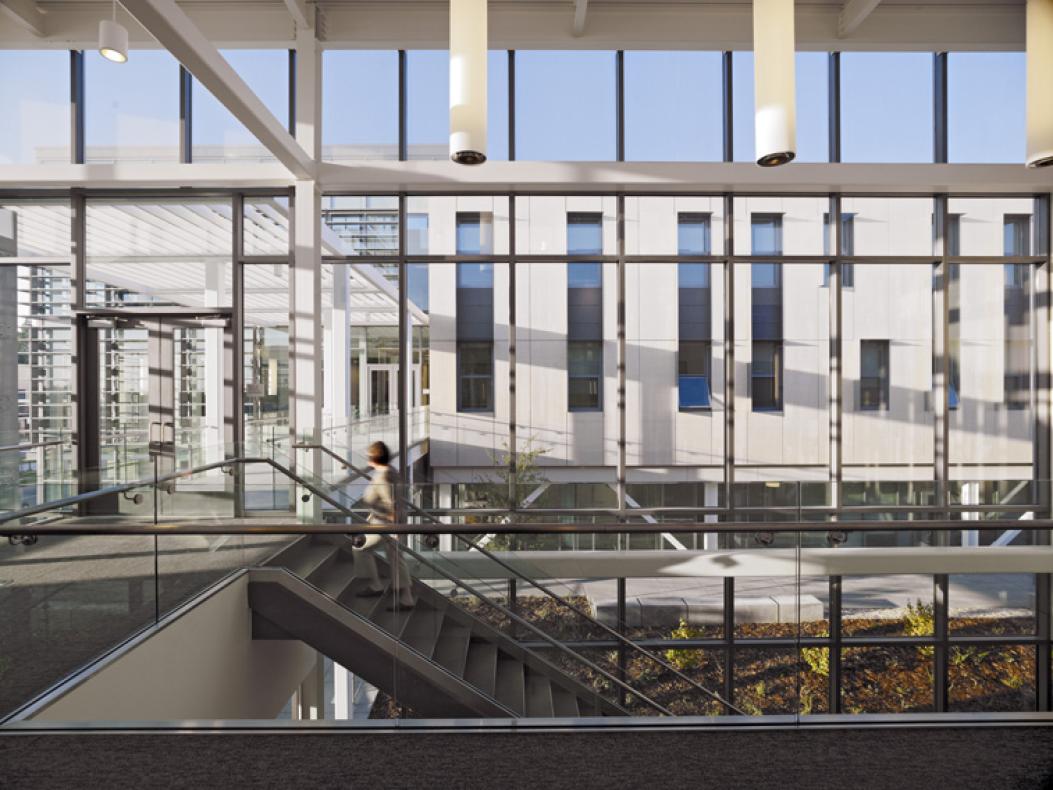 Game-changing innovation.
Our campuses span Northern California's global innovation hubs, connecting you to extraordinary opportunities and valuable networks.
Our students and alumni are making a positive impact everyday, consulting for clients, launching new ventures and leading global teams.
Collaboration is in our DNA.
We encourage you to learn more about our degree programs, our international recognition and trailblazing faculty research.
Top 2
Globally for Faculty Quality (The Economist, Which MBA? 2021)
Top 20
Online MBA in U.S. (Poets&Quants 2022)
Top 20
Public Part-Time MBA in U.S. (U.S. News & World Report)
No. 1
MSBA Globally for Return on Investment (QS 2023)
More Events
-
Health Care Council
Image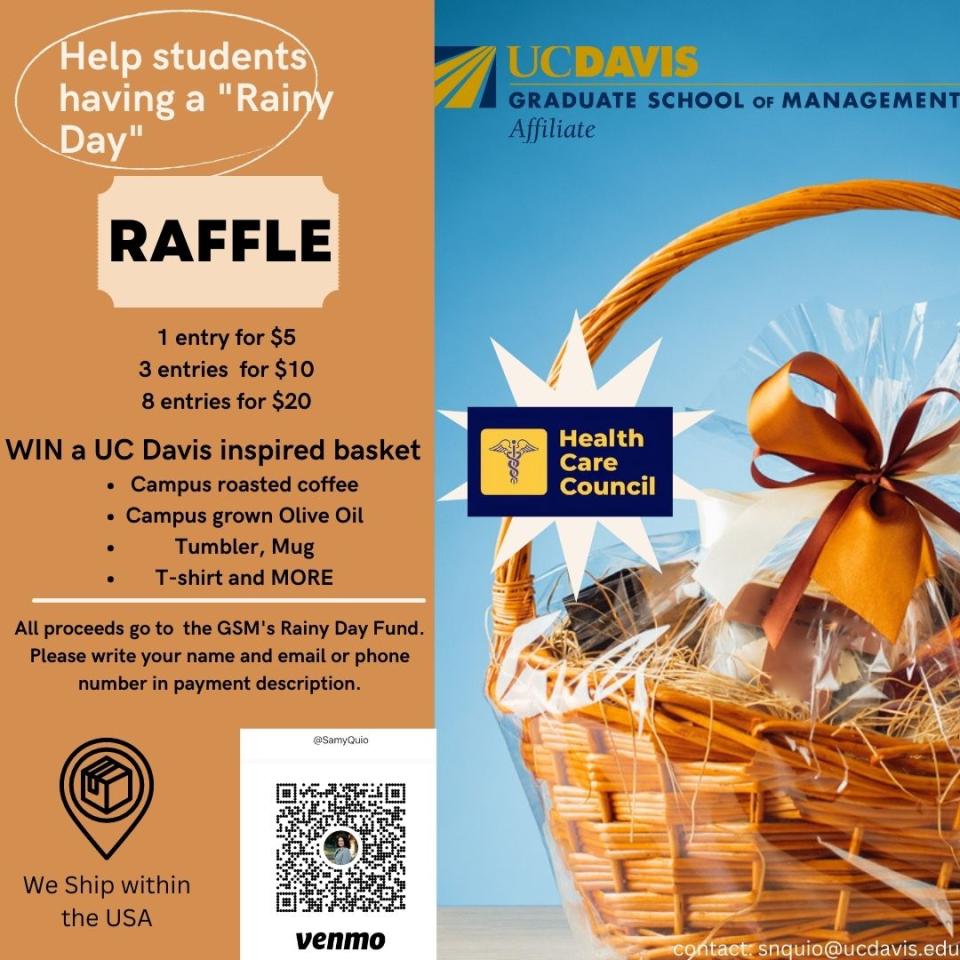 Help students that are having a rainy day! The Health Care Council will be raffling off a UC Davis-inspired basket to support the GSM's Rainy Day Fund. The fund helps provide financial support to students of any GSM graduate degree program who experience an unexpected hardship that affects their ability to pay their educational expenses, including tuition/fees, books/supplies and/or transportation. We will be collecting funds from 2/20/23 - 4/03/2023 and conducting the raffle the first week of April. 
We can ship items to the winner anywhere within the U.S.  Be sure to provide your name and email or phone number, to enter and buy your tickets to support GSM students! 
-
Blending the fundamentals of winemaking and management skills
In its 23rd year, the UC Davis Wine Executive Program is the world's leading professional development experience for the global wine industry. The program is uniquely designed to teach the fundamentals of winemaking and management skills necessary to be profitable in today's challenging and dynamic wine industry.
Presented by the Graduate School of Management and Department of Viticulture & Enology, sessions are tailored to help industry leaders grow their businesses by expanding on such topics as building one's financial acumen and expanding a company's current marketing and branding strategies.
More than 1,000 wine industry executives have attended this unique and informative program over the past twenty years. Participants develop relationships with other key wine industry leaders that continue long after the program ends.
To learn more and to register, visit the UC Davis Wine Executive Program site.