Top 20 Public Part-Time MBA—45 minutes from Silicon Valley in San Ramon
45 MINUTES FROM SILICON VALLEY IN SAN RAMON
A vibe unlike any other.
Immerse yourself in a close-knit community that inspires others to achieve, helps others to succeed, builds trust and challenges you as a collaborative leader.
Game-changing innovation.
Classes are held virtually twice weekly and in-person every other Saturday at our Bishop Ranch campus in San Ramon, Northern California's premier business park, only 45 minutes from Silicon Valley—connecting you to extraordinary opportunities and valuable networks.
Flexibility
Balance work and school while earning your degree from a top-20 public part-time MBA program in the U.S.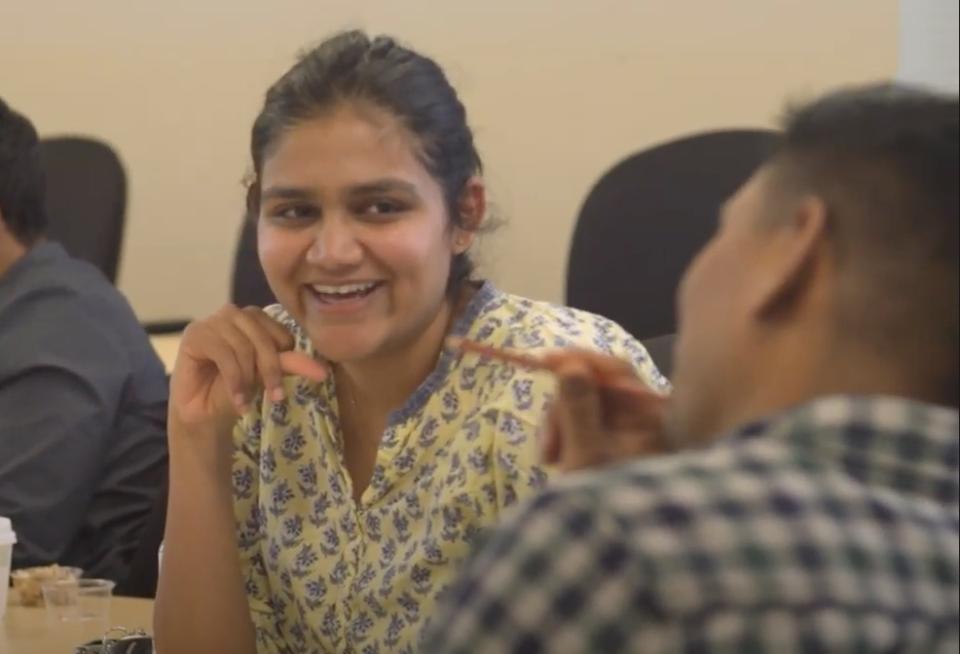 Proven Return on Investment
96%
Earned Higher Salaries
54%
Average Salary Increase
Collaborative Leadership
Build your leadership capacity through our pioneering program modeled on approaches used by global companies for their executives.
Team Consulting Projects
Work collectively to solve pressing business challenges posed by top companies and startups.
Close-knit Community
Collaborate with classmates, faculty, alumni and executives from all over the world who will challenge you to be your best self.
Global Opportunities
Expand your global experience through international study trips, student exchange programs, and internships abroad.
Industry Immersions
Gain hands-on experience, teaming with MBA and UC Davis graduate students in problem-solving sessions with top executives.
Career Success
Whether you are looking to move up or switch fields, our dedicated Part-Time MBA career counselors partner with you to accelerate your career.
Your Community
Incoming Class of 2023
(includes Bay Area Part-Time MBA and Sacramento Part-Time MBA)
66
Number of Incoming Students
6.5
Average Years of Work Experience
3.3
Average Undergraduate GPA