Top 30 MBA—quintessential college town in Northern California
QUINTESSENTIAL COLLEGE TOWN IN NORTHERN CALIFORNIA'S GLOBAL INNOVATION HUB
A vibe unlike any other.
Immerse yourself in a close-knit community that inspires others to achieve, helps others to succeed, builds trust and challenges you as a collaborative leader.
Game-changing innovation.
Our Davis campus is in close proximity to Northern California's thriving business regions and research communities—connecting you to extraordinary opportunities and valuable networks.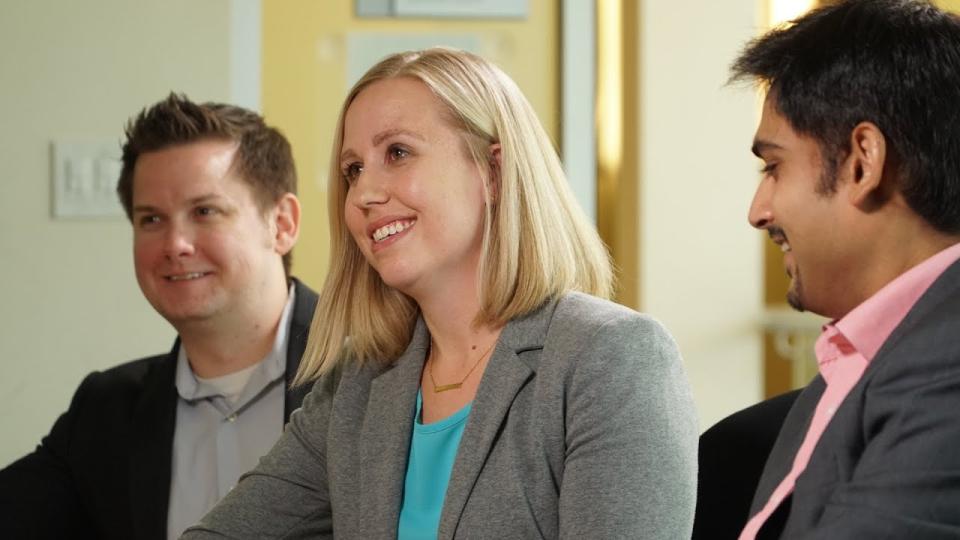 Proven Return on Investment
(Class of 2022, three months after graduation)
$109,076
Average Starting Salary
Collaborative Leadership
Build your leadership capacity through our pioneering program modeled on approaches used by global companies for their executives.
Team Consulting Projects
Work collectively to solve pressing business challenges posed by top companies and startups.
Close-knit Community
Collaborate with classmates, faculty, alumni and executives from all over the world who will challenge you to be your best self.
Global Opportunities
Expand your global experience through international study trips, student exchange programs, and internships abroad.
Industry Immersions
Gain hands-on experience, teaming with MBA and UC Davis graduate students in problem-solving sessions with top executives.
Ideas into Action
Springboard your startup idea by building your network through our UC Davis Institute for Innovation and Entrepreneurship.
Your Community
Incoming Class of 2022
40
Number of Incoming Students
6
Average Years of Work Experience
3.5
Average Undergraduate GPA