Robert A. Fox Executive-in-Residence, Spring 2009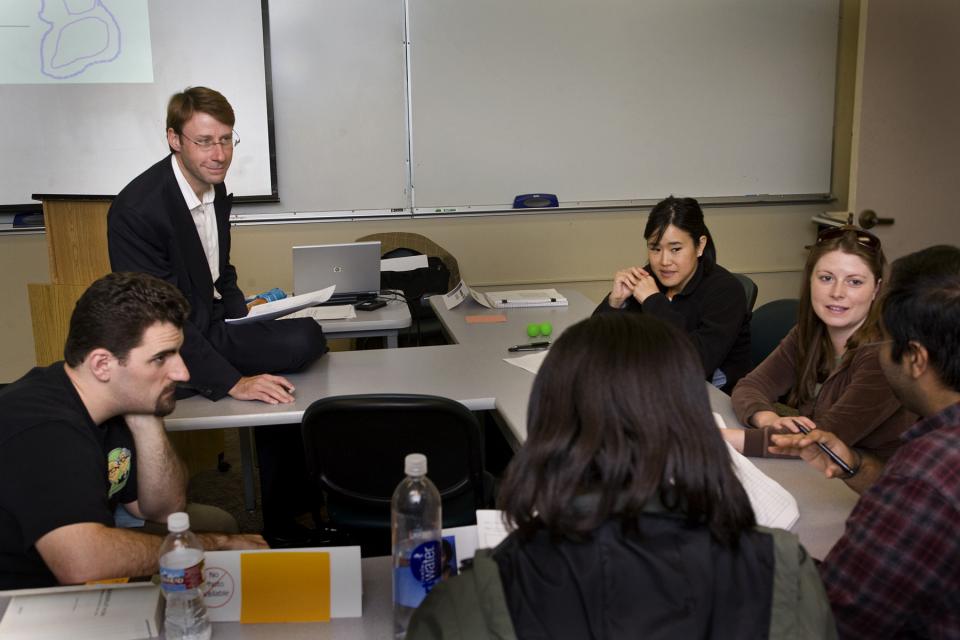 Joe Dobrow, a senior marketing executive and consultant who has enjoyed a diverse career in consumer retail and nonprofits, served as the UC Davis Graduate School of Management as the Robert A. Fox Executive-in-Residence for the spring quarter 2009.
While at UC Davis, Dobrow taught an MBA course on real-world decision making in practice that will offer a unique window into the world of executive thinking.
Dobrow drew on his several years of experience as the chief marketer for upscale grocers Whole Foods Market and Balducci's, and for the car-sharing company Flexcar. He also oversaw marketing for Discovery Channel's Web site and consumer products division. Most recently, Dobrow was named vice president and chief marketer of Sprouts Farmers Market, LLC, a fast-growing, $400-million chain of natural foods stores based in Phoenix, Arizona.
In the nonprofit sector, Dobrow served as the first executive director of the Cal Ripken, Sr. Foundation, and was the head of marketing and communications for The Sports Museum of New England and the National Park Foundation. He has worked closely with many legendary figures in business and sports, including Whole Foods Founder and CEO John Mackey, AOL Co-Founder Steve Case, and Hall of Fame athletes Cal Ripken and Dave Cowens.
While at Flexcar, Dobrow won Advertising Age's 2007 "Eco-Marketer of the Year." He has also won two prestigious Bellringer Awards from The Publicity Club of New England. Dobrow earned an A.B. in history from Brown and an MBA from Yale University.