Alfonso Patiño Nava MPAc 13
Deloitte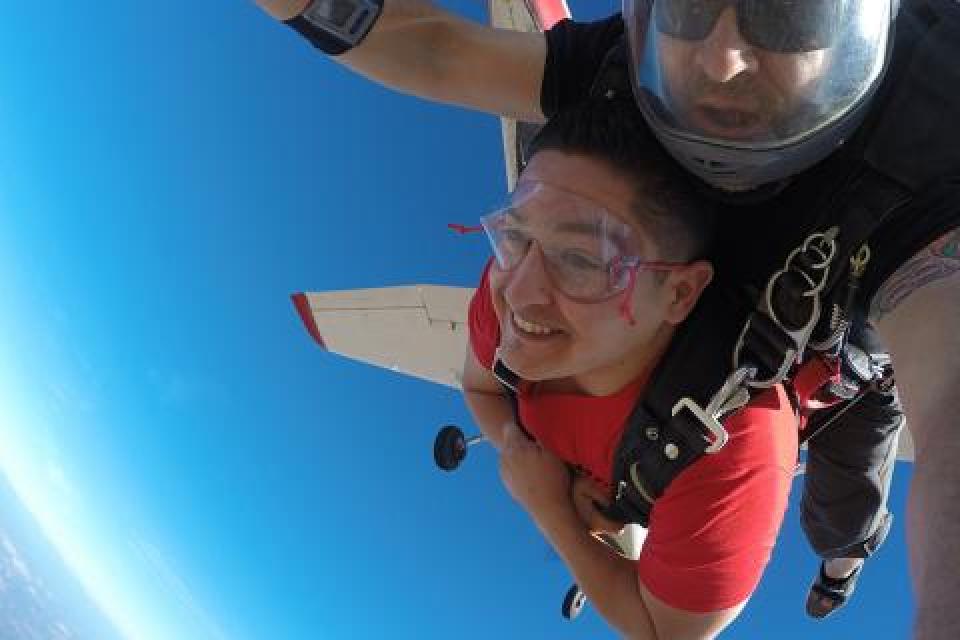 Now thriving at Deloitte, Alfonso Patiño Nava, alumnus of our Master of Professional Accountancy program, shares the biggest challenges in the industry, his most valuable course at UC Davis and his advice for new business students.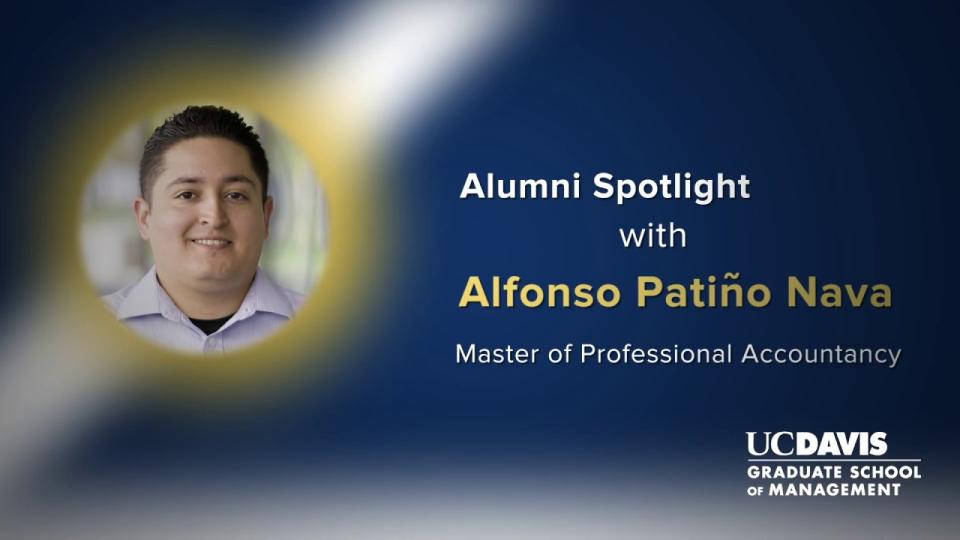 Briefly, describe your education and career paths. 
I started my path with a B.S. in managerial economics from UC Davis (class of 2011). 
Six months after graduation—and after a little soul searching—I decided to pursue a career in accounting. As soon as I found out that the Graduate School of Management was accepting applications for the very first MPAc class, I applied. The MPAc program not only prepared me for a bright future, but also helped immensely in opening a door of opportunity that allowed me to start my career in public accounting with Deloitte. 
What are you passionate about in your work? Why?  
I love being continuously challenged with new and exciting projects with new and exciting people.
Where is your career headed? What do you hope to achieve professionally? 
The future of my career is yet to be determined. Life is full of endless possibilities—all I can do is greet every opportunity with an open mind and follow my calling with passion. 
How has your UC Davis MPAc experience helped shape your success? 
The UC Davis MPAc is not just another program to help aspiring CPAs get the credits they need to pass the exam. It not only provided me with a solid foundation in technical accounting knowledge, but also gave me a group of life-long friends and mentors I can continuously count on and work with as I continue to shape my career. 
How are you a game changer? Or, how are you making a positive impact in the world?
By maintaining a positive attitude and performing every audit with the highest level of professional excellence. Serving the investing public and the overall capital market with utmost quality and integrity.  
What is the most significant thing that's happened to you since graduating?
Life continues to only get better! Since graduation I have had the great opportunity and pleasure to travel, with vacations in Madrid and Barcelona in Spain, and the Dominican Republic and Aruba in the beautiful Caribbean Sea. Most importantly, I had the great pleasure of "tying the knot" with with my beautiful wife this summer at an incredible wedding filled with friends and family. 
Your favorite GSM memory? 
It is difficult to choose from so many fun moments, but I would have to say either graduation or the day I accepted my offer with Deloitte.  
Anything else you'd like your fellow alums to read about you? 
#AuditorProud
How do you support and participate in the GSM now?
I continue to support the GSM by actively participating in outreach events with the MPAc program, such as Meet the Firms, which not only supports current students but also the overall program.