Exploring Robotics, Startups and Traditions in Japan
International Study Trip highlights culture, business and innovation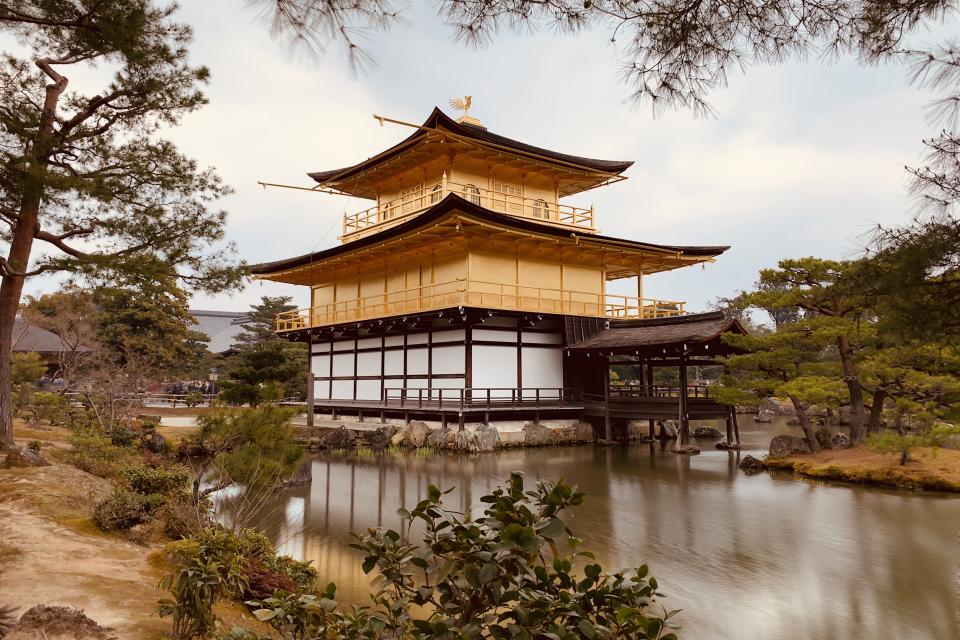 Yokosuka City, just 40 miles south of Tokyo, is home to one of Nissan's oldest and longest-operated full-scale passenger car plants, and it became one of the last, but most memorable, visits for our MBA student group during our week-long trip to Japan this past Spring Break. 
Navigating the production floor of Nissan's Oppama Plant gave us a glimpse into the future. Robotic and human synchronization allows the vehicle maker to churn out roughly 240,000 units per year, most notably the popular all-electric LEAF car, as well as the Nissan Juke, Cube, Note and Sylphy.
The assembly line features long metal tentacles that extend out and contract back to weld  the base and the bodylines of the car. Big flat brushes skim the fresh welds as seats, side panels and doors are bolted into place. Batteries are inserted to the base of the car before fresh paint is layered on the body.
Workers ensure precision. Many of the workers are in offices along the factory floor, and hand-sand the body panels before they are released for paint. Others control keyboards and control panels to guarantee machines are effective and precise.
This pit stop at Nissan underscored the importance of our international study trip as we discovered the nuances of Japanese businesses and culture.
Steeped in the Deepest of Traditions
Studying Japan for 10 weeks leading up to our trip helped build our excitement as we readied to fly 13 hours west. We had spent the winter quarter better understanding the history, business culture and marketing in Japan.
Image
Well before touching down in Japan, our team scheduled meetings, tours and visits with notable businesses and executives.
During the week, we visited several companies across various industries, observing contrasting cultures and business strategies. While visiting Tokio Marine—Japan's oldest insurance company founded 140 years ago—we learned about their global growth strategy. In fact, it was right their in their mission statement: A global insurance group that delivers sustainable growth by providing safety and security to customers worldwide.
From one of Japan's oldest companies, we visited got a glimpse of the Japanese startup ecosystem. At WeWork Japan we met with Akihide Narita, Japan's Talent Acquisition Manager for the organization. We then took a trip to Yunomi Tea and were introduced to Ian Chun. It was encouraging to see Yunomi bridging language and cultural borders, and helping farmers and tea enthusiasts connect with each other. Interestingly, Yunomi embraces more than a farm-to-table approach. Rather, they say they advocate for a people-to-people marketing strategy, asking for comments from tea drinkers worldwide and then translating those comments to Japanese before sharing them with their farmers.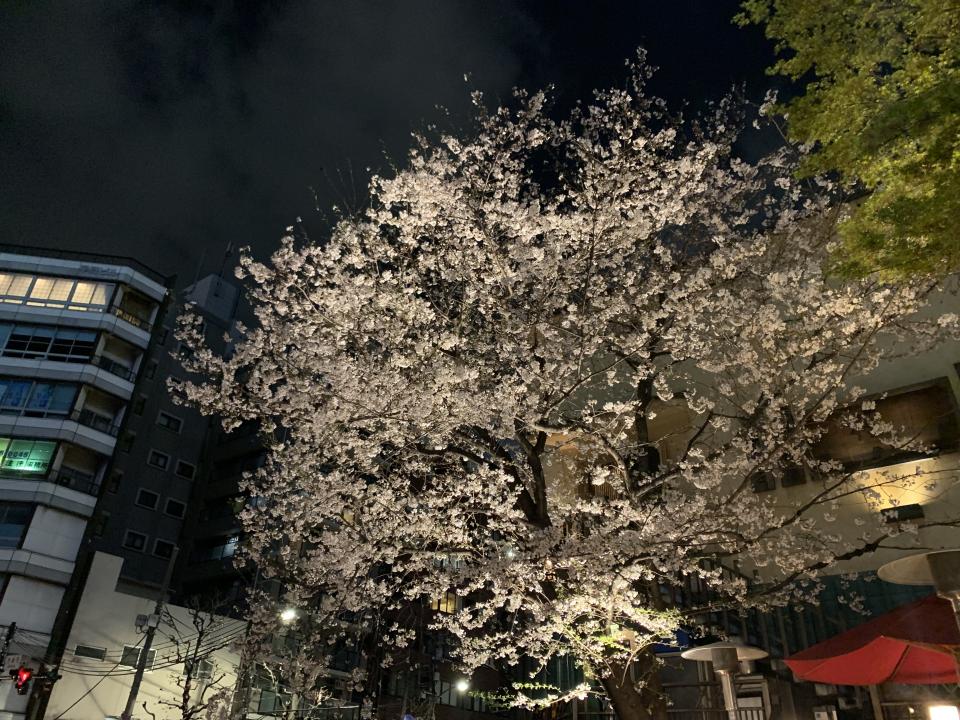 Nightlight, Cherry Blossoms, Temples
Outside of our meetings, we appreciated the Japanese nightlife and activities. Tokyo's blend of old and new made it the fascinating city to explore at night. We split off into smaller groups and dove into the megametropolis' districts. From Roppongi to Shibuya, we found something interesting at every corner. Most importantly, we enjoyed an seemingly endless supply of delicious food. No matter what time of night, we found the streets packed with people. Many were simply enjoying their lives after a long day of work.
Every year the international study trip falls during spring break. Fortunately for us, it turned out to be the best time of the year to visit. We witnessed the famous Japanese cherry blossoms in full bloom. With each passing day, the blooming flowers intensified the vibrant colors in the streets.
The last destination on our docket was a trip to Kyoto. Taking a break from business meetings, we explored a more traditional side of Japan. As a group, we visited the famous Golden Pavilion at Kinkaku-ji, as well as the temples and shrines at Fushimi Inari Taisha. Together, they paired for a perfect end to our phenomenal trip.
Talking with my classmates on the flight home, we were grateful to be included in such a trip. Not every student has the opportunity to travel, let alone study a country for 10 weeks in school before diving in and immersing yourself in that country's rich history.
From our visit to Nissan's factory to our ending at Fushimi Inari Taisha temples and shrines, this trip was a highlight of our MBA experience and we were thankful to have the opportunity.