How I'm Staying Healthy and Productive During the Pandemic
Five tips to help you with remote work and staying active
Image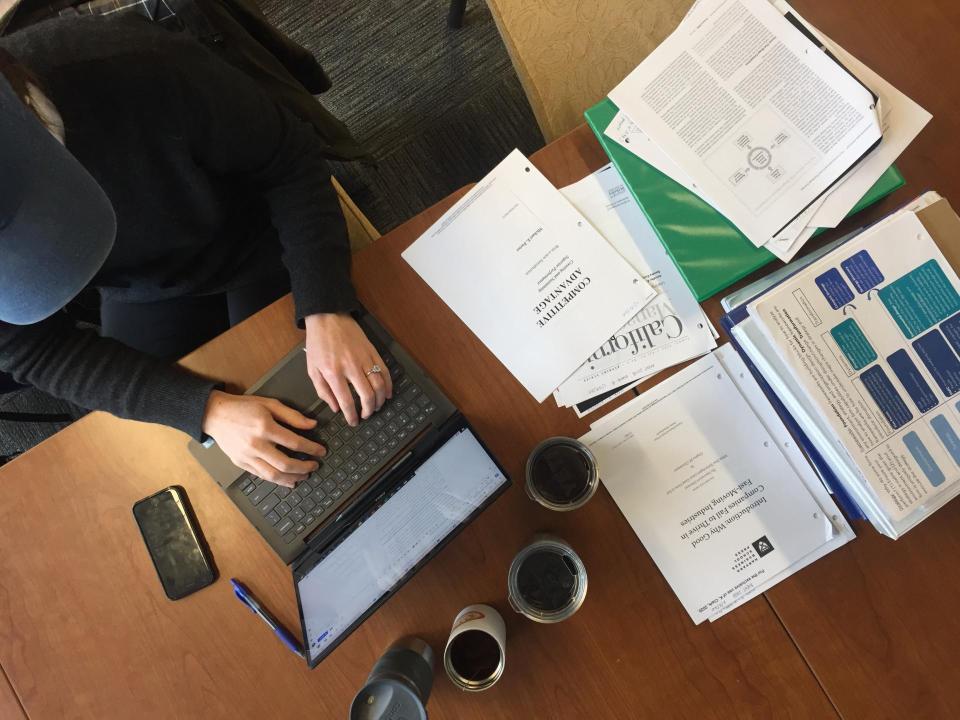 Earlier this week, much of the Bay Area was ordered to remain "shelter in place" due to the coronavirus pandemic. Much of the state has self-quarantined, so this means many of us are working remotely for the foreseeable future.
This can be a challenge for those who aren't used to working from home.
Kids, pets, and technology can all add distractions.
I'd like to share a few tips I've implemented to stay productive and healthy under the circumstances. You could also look on the bright side. We've got more time to spend with our family, eating meals together and getting out for family walks. Many of us have also cut down on our commutes, so we'll get a little extra time for household chores, or running errands. Use this time wisely by sticking to a routine like this:
Take a shower in the morning and change into work clothes. This may seem like a simple step, but this mimics your normal workday routine. By jumping in the shower at your normal time, and changing into normal work clothes, you can trick your mind into thinking it's just a normal day at the office.
 
Eat a hearty breakfast. Make sure your belly is satisfied, and you're hydrated as you begin your work day. There's nothing worse than scouring the kitchen for snacks minutes before your conference call with your supervisor. If you need a quick fix, try ordering food for delivery to free up more of your time. Eating healthy contributes to staying healthy, and there are many simple and easy recipes online. 
 
Ensure your kids or pets have plenty to do. Whether you set your kids up with an iPad or another activity, or give your dog a meaty bone, this is an important step to maintaining productivity while working at home. Projects, like those found at KiwiCo, can also provide a useful distraction for your kids while you get some work done.
 

Image

Set a work schedule. 10-minute breaks and hour lunches can quickly turn into naps on the couch. Be proactive and set a timer or keep an eye on the clock as you take normal breaks. Again, nourishing your body during this time is important as it helps you stay focused and productive. Be sure to stand up and walk around during these breaks as well. If you're stuck at your desk all day, you're sure to lose focus. UC Davis GSM Professor Kimberly Elsbach recently discussed the benefits of walking meetings here.

Work in a dedicated work area (away from the bedroom). Setting up a desk in a spare bedroom, much like an office, is the best way to maintain productivity and isolate yourself from distractions. If you don't have an extra room with a door to block out extra noise, the kitchen table will suffice as a makeshift office. Be sure to avoid your main bedroom, as this tends to lead to chores or sleepy habits.
Productivity is part one, but it's important to stay active as well.
In addition to taking walking breaks, here are a few ideas to burn some calories during your breaks.
Watch some simple exercises via YouTube. There are some great, free workouts out there, but you have to make sure you're comfortable with the exercises before diving in.
 

Image

These exercises could be simple body squats, stretches, free weight exercises, a few minutes on a treadmill or stationary bike, or maybe an extended yoga session.
Planet Fitness is offering free, in-home workout sessions via Facebook Live. Get moving with their trainers and even some surprise celebrity guests for a 20-minute workout to relieve stress and stay healthy. Sessions are live-streamed daily at 4 p.m. PST.
Lastly, if you're considering applying for the Fall 2020 UC Davis MBA cohort, you could use this extra time from home to complete your application. For more information, contact the admissions team.