UC Davis MBA student Kelly Gillett Shares Her Experience
Newberry Leadership Fellow
"I found my stride and voice as a leader . . . and what makes UC Davis different is definitely the community. From the day you walk in the door every one knows your name and you know everybody," says Full-Time MBA student Kelly Gillett. Kelly is the recipient of the 2018 Newberry Distinguished Fellowship for her leadership potential.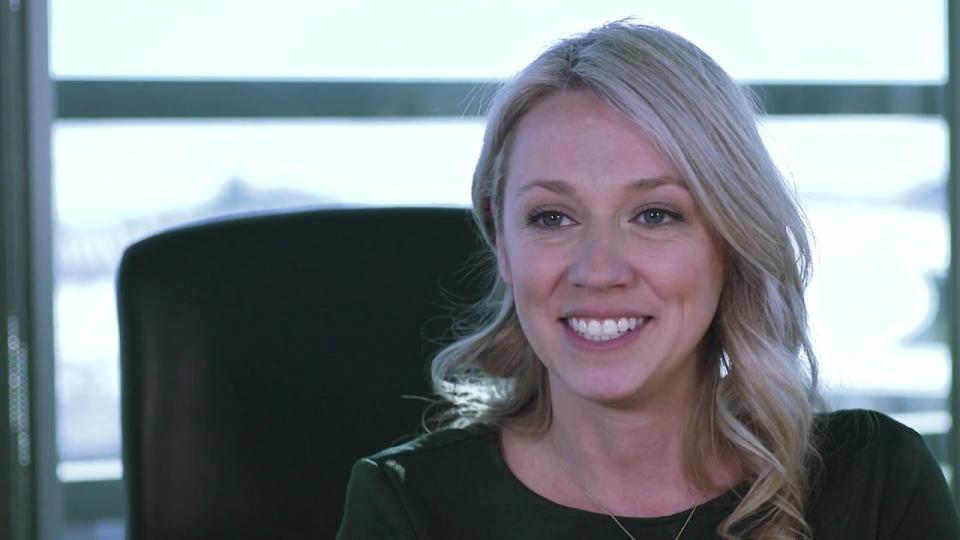 Why did you choose the UC Davis MBA program?
With the student - faculty ratio of 10:1, I knew that I was going to get the individual attention that I needed to excel and pursue my goals.
How has the UC Davis Full-Time MBA program helped you grow?
UC Davis has helped me grow both professionally and personally. I really found my stride and my voice as a leader and recently received the Newberry Distinguished Fellowship Award. Beyond that I've had the lucky opportunity to land my dream job at E&J Gallo doing brand marketing for them upon graduation.
How has the program prepared you for today's workplace?
It's been an uphill battle for women. We've heard a lot about it in the news today. I think now is our time to really have our voice be heard and the GSM has provided a platform where we can practice speaking about issues and being open about our goals and what we deserve and I think that the GSM has prepared us as female leaders to enter the workplace.
What makes the UC Davis MBA program unique?
What makes UC Davis different, is definitely the community. From the day you walk in the doors, you know everybody and everybody knows your name. You know that each person is invested in your goals and where you want to be in the future. Beyond that, you really join a family. Between the alumni, staff, the faculty and your classmates, you really feel like you belong.