Online Master of Management
15-Month part-time program offered 100% online
Image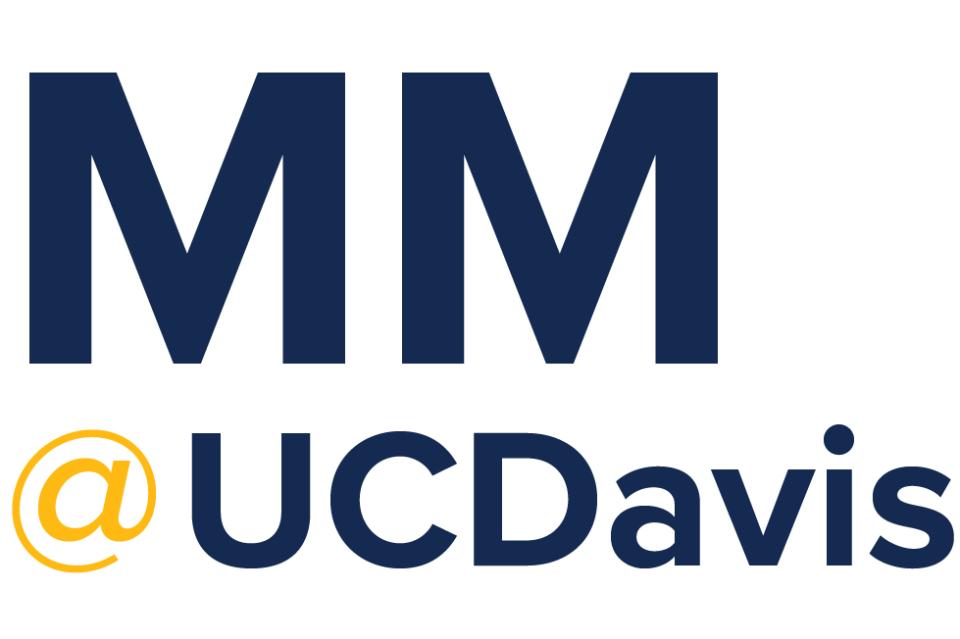 Earn Your Online Master of Management at UC Davis
The Online Master of Management from the University of California, Davis, is the first of its kind at a University of California management school. It offers early career professionals, recent undergraduates and career changers with a pathway to leadership roles in business. 
You'll gain the knowledge, skills and network you need to jumpstart your business career in only 15 months. Plus, you'll learn from our world-class faculty and join our close-knit Graduate School of Management community.
The centerpiece of the MM@UCDavis experience is the online classes led by world-class faculty who bring their trailblazing research to the curriculum. You'll also benefit from live online office hours to ask questions and dig deeper into the course topics.
Our MM@UCDavis curriculum includes nine courses that cover the functional areas of business, such as accounting, economics, finance, marketing and strategy. During the program, you'll also collaborate with our career development team to create a personalized career plan, while building your leadership and management skills.
Admissions
UC Davis Online Master of Management program is designed with early-career professionals, and recent undergraduates, in mind.  A bachelor's degree is required for admission, but no work experience is needed. GMAT and GRE scores are also optional, but not required.
The part-time online program offers start dates in the spring and fall. We accept applications on a rolling basis. 
Tuition and Financial Aid
We encourage you to explore all avenues for financing your Online Master of Management. You may be eligible for funding options such as student loans, scholarships, corporate sponsorship or military education benefits.
Why Choose a Master's of Management? 
When comparing a master's in management vs. an MBA, it's important to consider which aligns with your career goals and how much time you want to dedicate to your studies. 
Some master's in management programs are specialized degrees that allow students to cultivate expertise in a specific field such as supply chain management or information systems; others, on the other hand, cover a variety of business topics that are applicable to many professional settings in which you would pursue leadership. 
Our Online Master of Management program is geared toward those with two or fewer years of experience in the field, such as individuals who recently completed their undergraduate degrees, or individuals who are planning to change careers. MBA programs are more useful for mid-career professionals with an eye on senior leadership roles within their organization.
Another difference between a master's in management and an MBA program is length. The master's in management has fewer courses and takes less time to complete, allowing you to kick-start your career more quickly.
Career Opportunities with a Master's in Management
You can pursue a variety of careers with a master's in management. Many Master of Management graduates take on leadership and management roles including:
Change manager
Account executive
Marketing manager
Operations manager
Project manager
Strategy consultant
We'll connect you with our global alumni network and corporate partners. You'll benefit from strong relationships we've built across Northern California, including the state capital, San Francisco Bay Area, Silicon Valley–and well beyond.