Finance Club: Impact & ESG Investing Speaker Session with Professor Yasuda
May 20, 2022 3:45pm - 4:45pm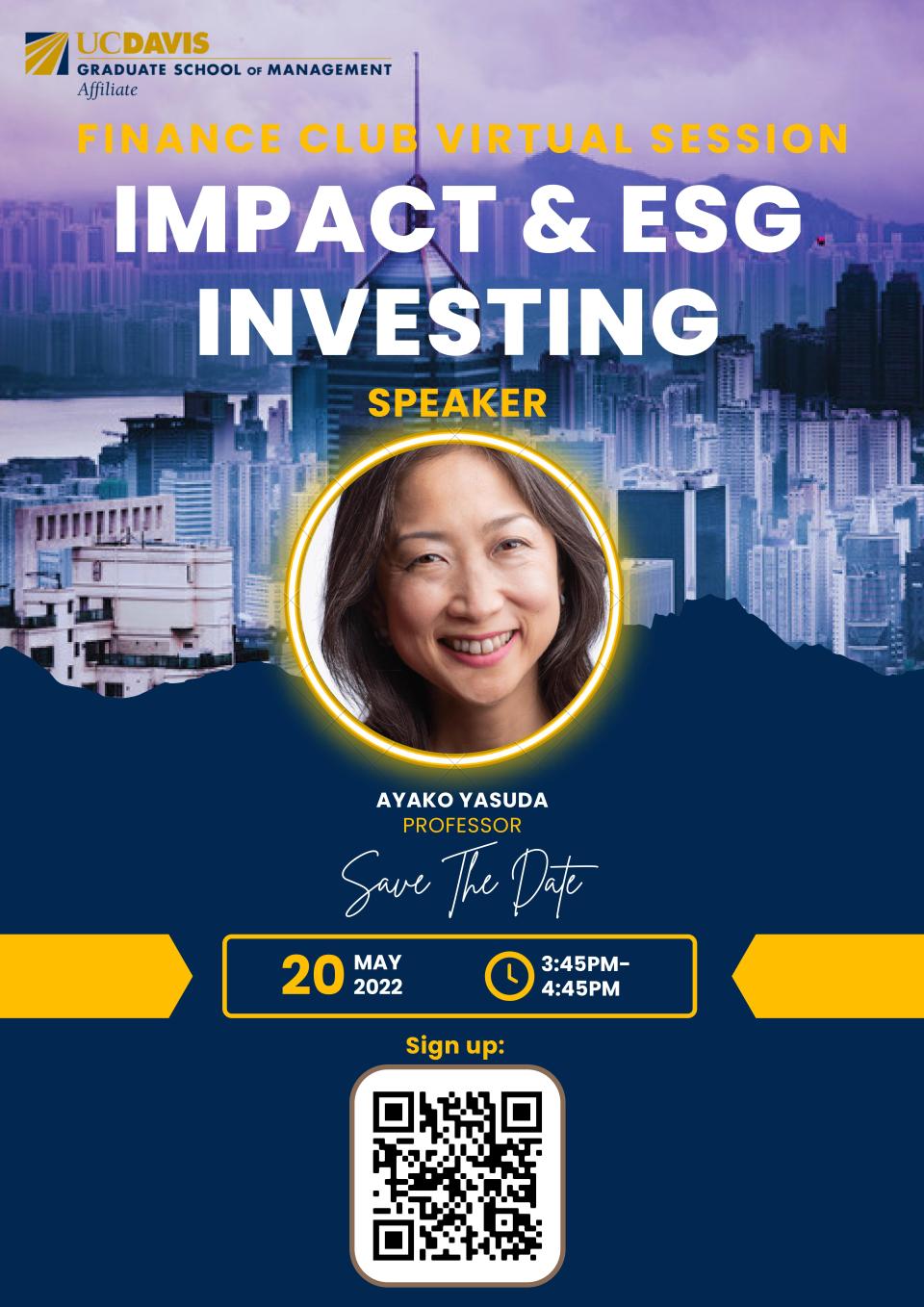 Join the GSM Finance Club on Friday, March 20 to hear about impact and ESG investing from Professor Ayako Yasuda.
With over two decades of impact and ESG investing experience, Professor Yasuda provides fresh insights into what it means to invest responsibly with maximum positive impact on the world.
This event will be held both in-person (Gallagher Hall, lecture room 1302, refreshments included) and virtually on Zoom. Spaces are filling up fast; sign up now to claim your seat!