Finance Club: Personal Investing Speaker Session with Lecturer Eamonn Dolan
May 27, 2022 3:45pm - 4:45pm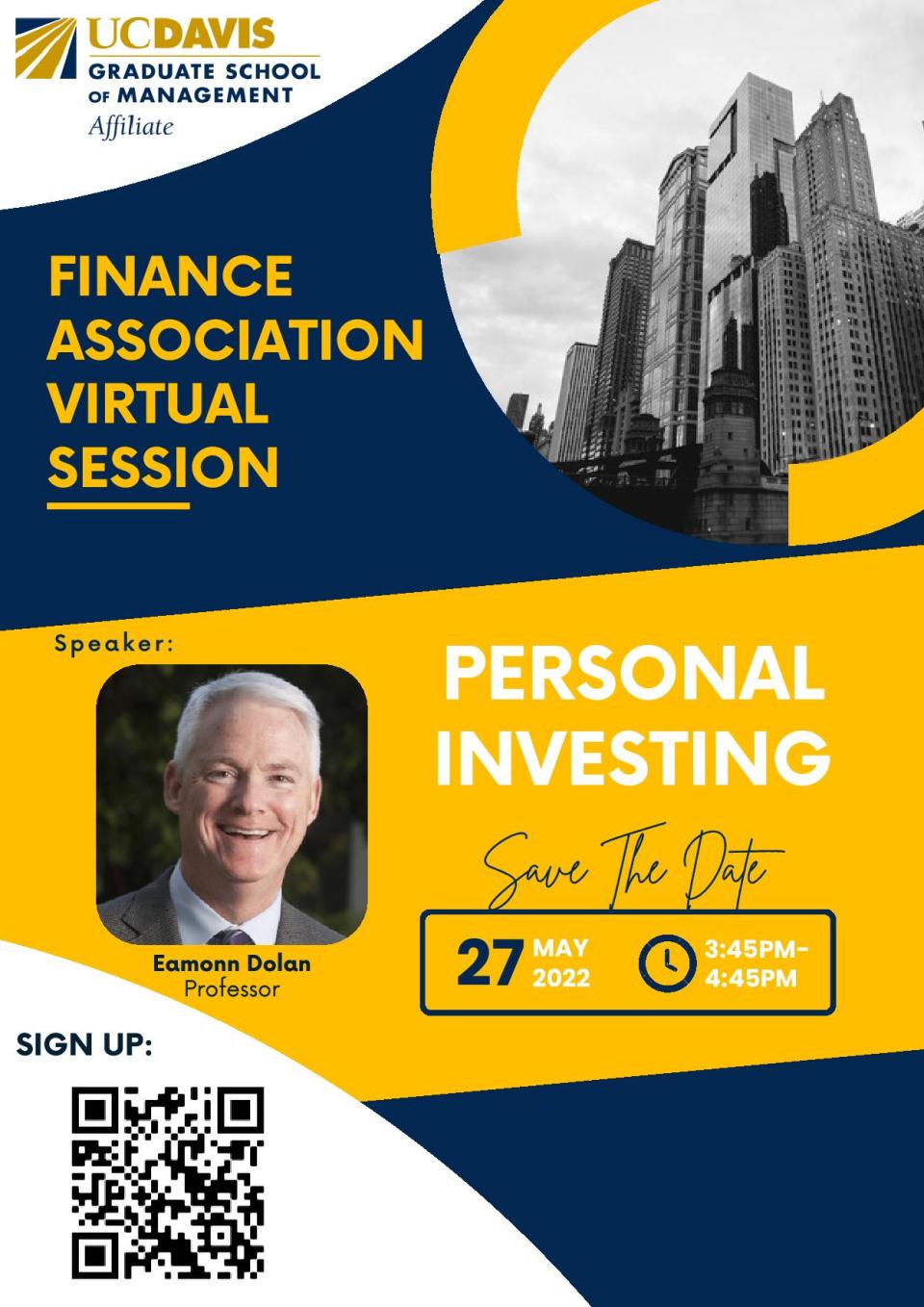 Are you wondering where to start when it comes to personal finance? Wonder no more!
Lecturer Eamonn Dolan, who has more than three decades of personal finance and investing experience, will unveil the steps to starting your own personal finance journey in our speaker session on May 27 at 3:45 p.m. PDT.
This event will be held both in-person (Gallagher Hall, lecture room 1302, refreshments included) and virtually on Zoom. Spaces are filling up fast; sign up now.