Alumna Jennifer Vogt Honored with Distinguished Achievement Award
Award-winning media executive recognized for her international leadership and impact
By Sarah Colwell
Emmy and Tony-award winning senior media executive and GSM alumna, Jennifer Vogt MBA 03, is the recipient of the 2021-22 Distinguished Achievement Award from the UC Davis Graduate School of Management's Alumni Association.
The Distinguished Achievement Award honors alumni who have a combination of significant achievements in their career and contributed or given back to the School.
Candidates are judged on their leadership, work ethic, public service, the impact of their work, ability to overcome adversity and how they embody the values of the School.
"It is an honor to be recognized by my alma mater," Vogt said in a video from Florence, Italy, where she has set up a production company. "I think of the GSM quite fondly. I often think about the wonderful teachers that I had and the fantastic peers that I had from the GSM."
Vogt has more than 25 years of experience in creating world-class, diverse entertainment and award-winning storytelling and experiences. Vogt, who is a member of the Academy of Television Arts and Sciences, and her projects have been recognized by the industry with numerous design awards and nominations including an Art Directors Guild Award for the 73rd Academy Awards, an Emmy Award (team member) and Emmy nomination, and two Tony Awards (team member) for Peter Pan and Not About Nightingales.
In 2021 she founded, Atelier Cielo e Prato—an Italian-based global production company that creates custom, story driven content and immersive experiences for feature films, television, location based entertainment, video games and special events.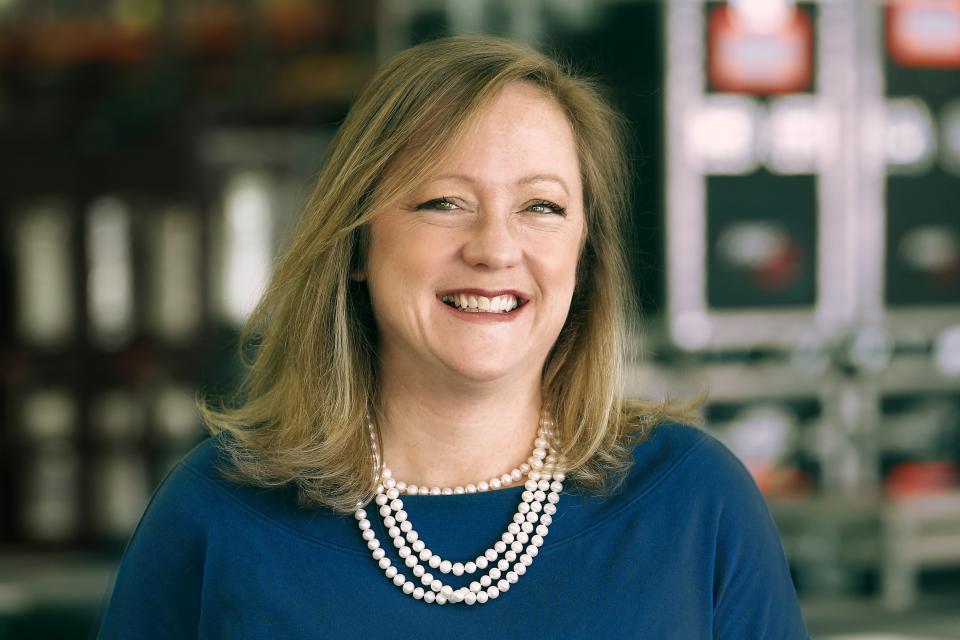 Before founding Atelier Cielo e Prato, Vogt worked as the president of creative content and production for The Madison Square Garden Company where she oversaw the creative strategy, development and production for MSG Sphere and the Rockettes.
Another notable project Vogt worked on was Star Wars "Galaxy's Edge," Disney's largest single-themed land expansion in history. Vogt served as show design and production executive and received numerous awards for her work on that project.
She also worked as a management consultant for DreamWorks Animation, where she played an instrumental role in the successful formation of Oriental DreamWorks. Vogt also held a number of finance, consulting and internal audit positions of increasing responsibility at KPMG, DreamWorks Animation, and Hewlett Packard Company. 
Before earning her MBA, Vogt ran her own entertainment design company where she worked with major studios and Broadway production companies to conceive, design and execute more than 150 feature films, broadcast TV, live theater, themed entertainment and international productions. Her clients included Sony, ABC, Universal Studios, Warner Brothers, Pixar, Academy of Motion Picture Arts and Sciences, Academy of Television Arts and Sciences, American Express, Viacom and Mattel.
She earned both bachelor's and master's degrees in fine arts from the Tisch School of the Arts at New York University.