MBA Alumna Tracy Regis Earns Outstanding Service Award
2020-21 GSM Alumni Association awardee recognized for her mentorship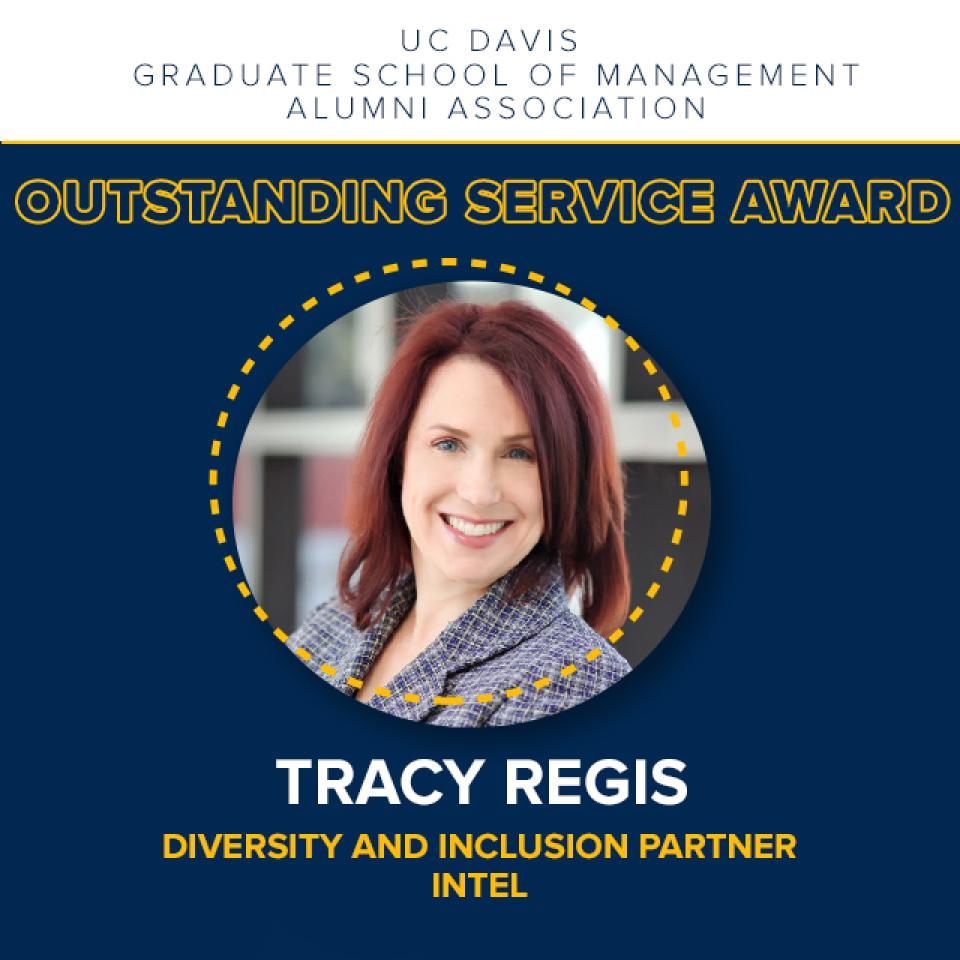 Recognized for her continued service to the Graduate School of Management, Tracy Regis MBA 14 is a dedicated and longtime volunteer at her alma mater. She has served on our Alumni Association board from 2015 to 2019, including as vice president in 2017-18.
The Alumni Association has recognized Regis as this year's Outstanding Service Awardee.
The Outstanding Service Award honors a recipient who has made an impact on the GSM and is a true advocate and champion of the School.
A double-Aggie alumna, Regis graduated with a bachelor's in economics from UC Davis before returning to earn her MBA in 2014.
Her UC Davis MBA experience helped her land at Intel, first in finance then as a Human Resources Manager and now as Intel's Diversity and Inclusion Partner.
Volunteerism in Action
On top of her service in top leadership roles for our GSM Alumni Association Board, she has also been co-chair for our Big Bang! Business Competition, and has volunteered as a panelist at career development and admissions events. She has also blogged about building your personal brand and tips for a successful career search.
Perhaps most notably, Regis has mentored many of our MBA students, advising them in mock interviews and helping them polish their brand, which has created a pipeline for internships and career roles at Intel.
Regis is a ready and willing volunteer for the School, sharing her time and talents generously as:
ASM Director of Operations and Finance (2013-present)
Co-Chair, Big Bang! Business Competition (2012-13)
Member, Net Impact (2017)
Chair, GSMAA Student Fellowship Committee (2017)
Member, GSMAA Board of Director (2015-19)
Vice President, GSMAA Board of Director (2017-18)
2014 Class Ambassador (2014-present)