Professor Shannon Anderson Named Visiting Scholar at Elite Dutch Institute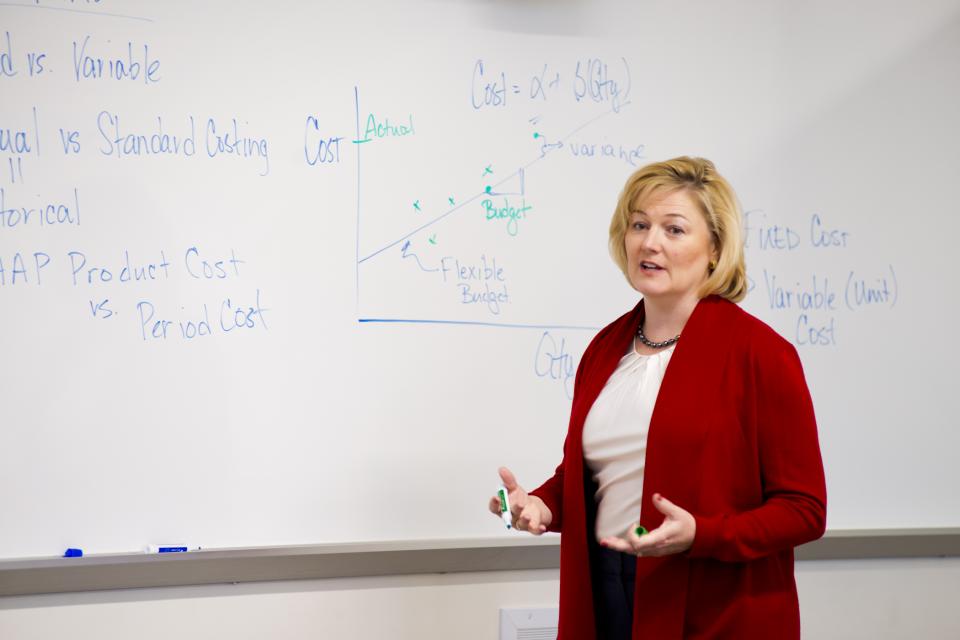 Accounting expert will deliver lectures and collaborate on research in cost management at the Amsterdam Business Research Institute this spring.
Professor Shannon Anderson has been selected to be the 2018 visiting accounting professor at the Amsterdam Business Research Institute (ABRI) of Vrije University.
"This is a bit like the Hoover Institute or the NSF in the U.S.—a think-tank research center that resides in Amsterdam at this university and coordinates and promotes business research in the Netherlands," said Anderson. "They choose just one visiting scholar per year across all business disciplines. So I'm quite honored."
The ABRI will fund her travel and stay. During her visit in May, Anderson will deliver public lectures and collaborate with the institute's faculty on research, which will likely involve her new project on cost management practices with her longtime co-author and ABRI sponsor Professor Henri Dekker.