UC Davis Full-Time MBA Gains Seven Spots in Forbes Rankings
(Davis, Calif.) — The UC Davis Full-Time MBA moved up seven positions to No. 56 in Forbes' biennial rankings of U.S. programs. The jump was based on a reported five-year gain of $24,100 for graduates of the Class of 2014.
Forbes surveyed over 100 U.S. business schools and 17,500 alumni around the globe to assemble its 2019 Full-Time MBA program rankings.
The survey sought to determine the return on investment of an MBA degree from U.S. business programs.
"Our survey of alumni indicates that a degree at a leading business school is still incredibly valuable and pays for itself in roughly four years."
— Forbes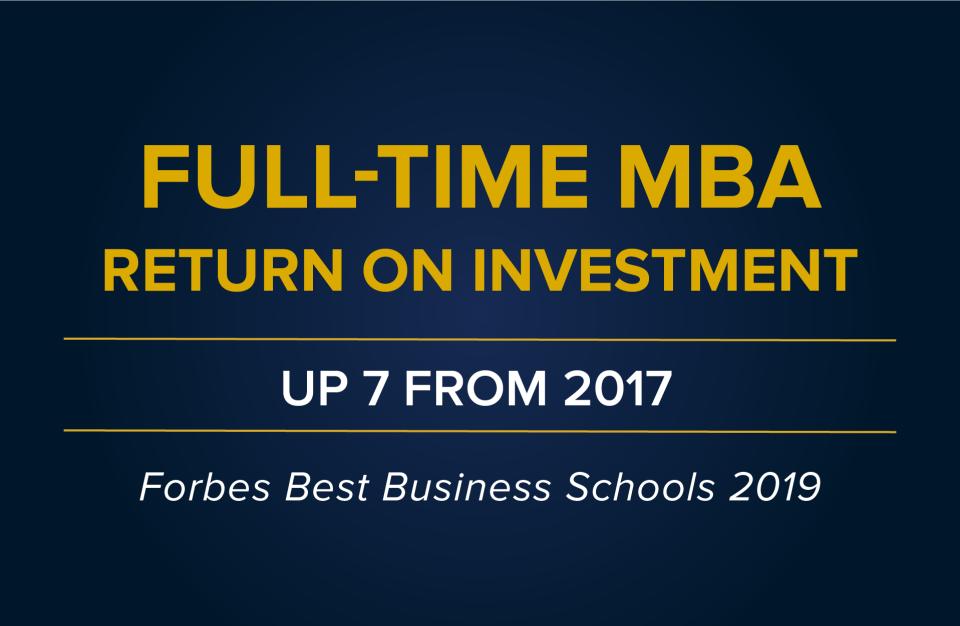 METHODOLOGY
Forbes took the 5-year total compensation after graduation minus the sum of tuition, fees and foregone compensation before taxes and adjusted for the time value of money to generate the basis for the final rank.
UC Davis alumni surveyed from the Class of 2014 reported a pre-MBA salary of $50,000 and a salary of $120,000 five years following graduation. Subtracting the cost for the degree and forgone compensation, Forbes calculated the $24,100 increase for 2014 UC Davis MBA alumni, with a 4.5 year payback for the degree.
MEDIA CONTACT