UC Davis Graduate School of Management Recognized as Gold Top-10 Military Friendly® School
Creating opportunities for the military community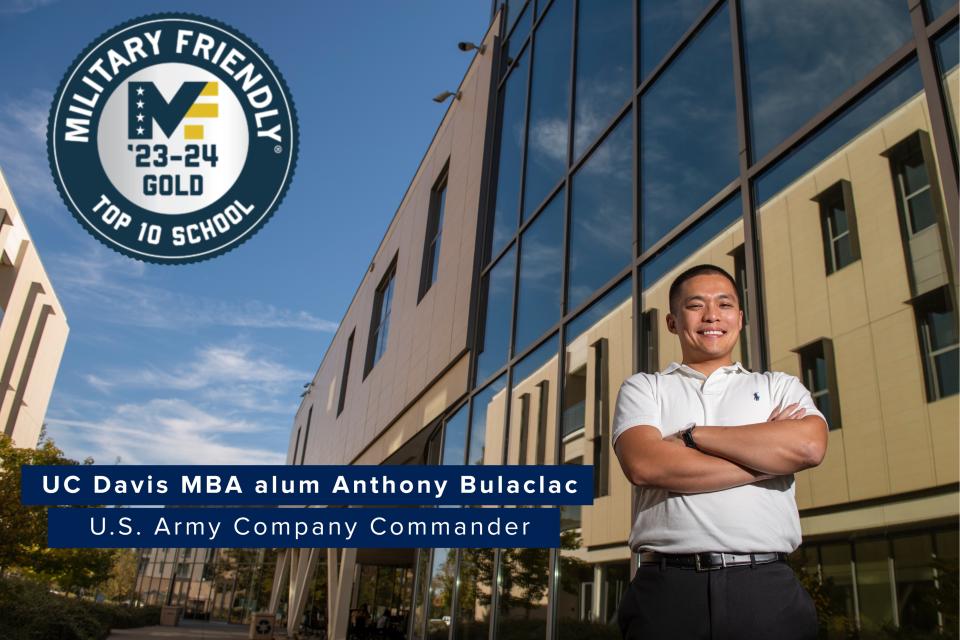 (Davis, Calif.) — For the second consecutive year, the UC Davis Graduate School of Management (GSM) has been named a Gold Level Top-10 Military Friendly® graduate school for 2023-24 by militaryfriendly.com.
The UC Davis GSM is ranked No. 8 among graduate schools and the only University of California graduate school among the top 10.
The UC Davis GSM is also ranked No. 8 as a Military Spouse Friendly School among top graduate schools. 
The Military Friendly® Schools survey is the longest-running, most comprehensive review of college and university investments in serving military and veteran students.
Military Friendly® Schools are leading institutions that have earned the elite Military Friendly® designation. More than 1,800 schools participated in this year's survey and 530 schools earned distinctions of Gold, Silver or Bronze. Only 250 were selected for "Gold" award status for their leading practices, outcomes and effective programs. 
Gold Award winners have programs that scored within 10 percent of the 10th-ranked institution within a given category.
"It's an honor to be recognized as a top-10 military-friendly graduate program for the second consecutive year," said H. Rao Unnava, the Michael and Joelle Hurlston Dean and professor at the School. "We're proud of our student veterans and their achievements inside and outside of the classroom and we're thankful they chose to continue their education with us."
The UC Davis Graduate School of Management welcomes applicants from the various branches of the military. It is committed to making merit scholarships and financial aid available to qualified military personnel. Learn more >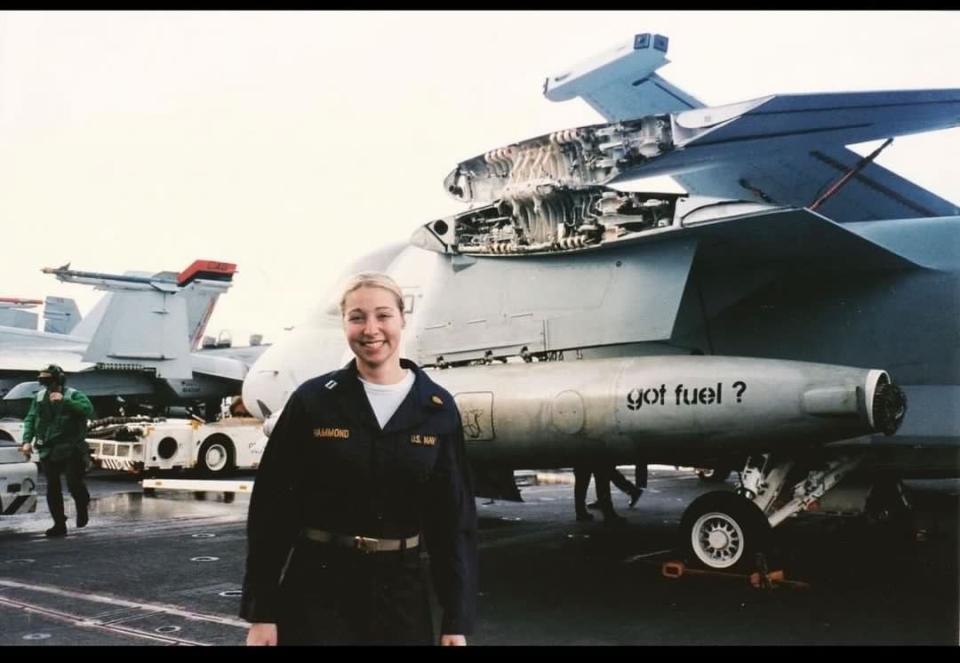 "I have been wanting to use my GI Bill to help fund my MBA and further my education for many years. I decided to attend the UC Davis Graduate School of Management, and I am so happy I did! In addition to their incredible MBA program, UC Davis has a Veterans Success Center that has supported me throughout my time here. I am so thankful for all the wonderful resources available at UC Davis to help me succeed."

 — Lisa Hornick, former U.S. Navy Lieutenant Commander and current Sacramento Part-Time MBA student
About Military Friendly® Schools Designation
The Military Friendly® Schools list is created each year based on extensive research using public data sources for more than 8,800 schools nationwide, input from student veterans, and responses to the proprietary, data-driven Military Friendly® Schools survey from participating institutions. The survey questions, methodology, criteria and weighting were developed with the assistance of an independent research firm and an advisory council of educators and employers. The survey is administered for free and is open to all postsecondary schools that wish to participate. Learn more.