UC San Diego 1st, UC Davis 2nd in UC Davis-Financial Times Biz Quiz
Dean H. Rao Unnava says the competition encourages news literacy
Fifteen graduate business students from four UC campuses put their brains and buzzer fingers to work last Saturday (Nov. 5) in the first-ever UC Davis-Financial Times Biz Quiz. 
UC Davis Chancellor Gary May kicked off the inaugural competition at a welcome event Friday evening by introducing Peter Spiegel, the Financial Times' U.S. Managing Editor, who interviewed UC Davis alumna Jennifer Johnson, the CEO and president of global investment firm Franklin Templeton (view video below).
Held at the UC Davis Conference Center, the competition—thought to be the first of its kind for any graduate business school in the country—offered cash prizes for the teams with the best knowledge of business news.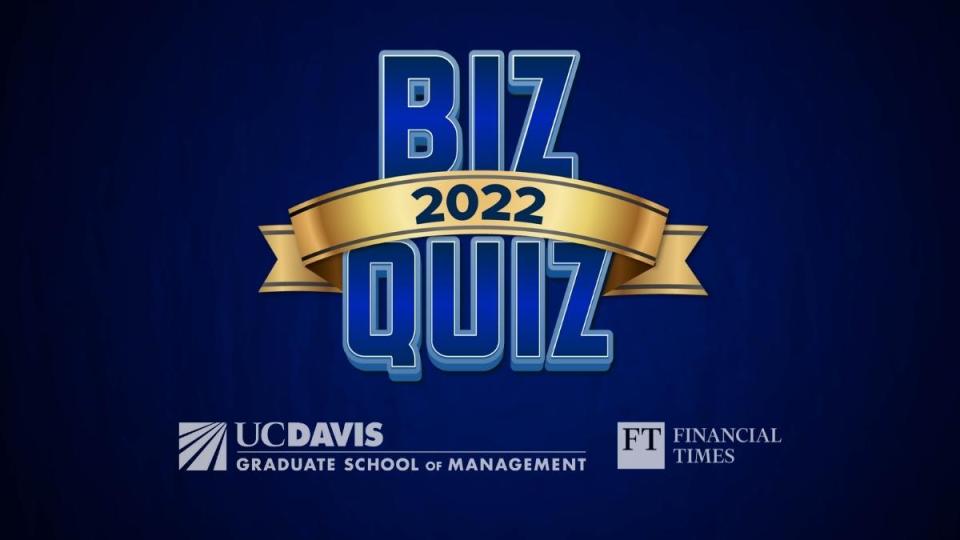 After hundreds of questions—ranging from who recently acquired Twitter to which country has the most CEOs named Christian—the $3,000 first-place award went to the Rady School of Management, UC San Diego; second place and $2,000 went to the UC Davis Graduate School of Management (GSM); and third place and $1,000 went to UCLA Anderson School of Management.  
The four highest-scoring individuals, including UC Davis MBA students Lucas Haskins tied for second place and Gordon Chang in third place, also walked away with cash prizes.
The prizes totaled $8,000 for memorizing facts and understanding concepts revealed in recently published articles in the Financial Times. The media company provided subscriptions for the students and funded the prizes.
The competition comprised written tests on Friday, and the buzz-in, hours-long contest Saturday.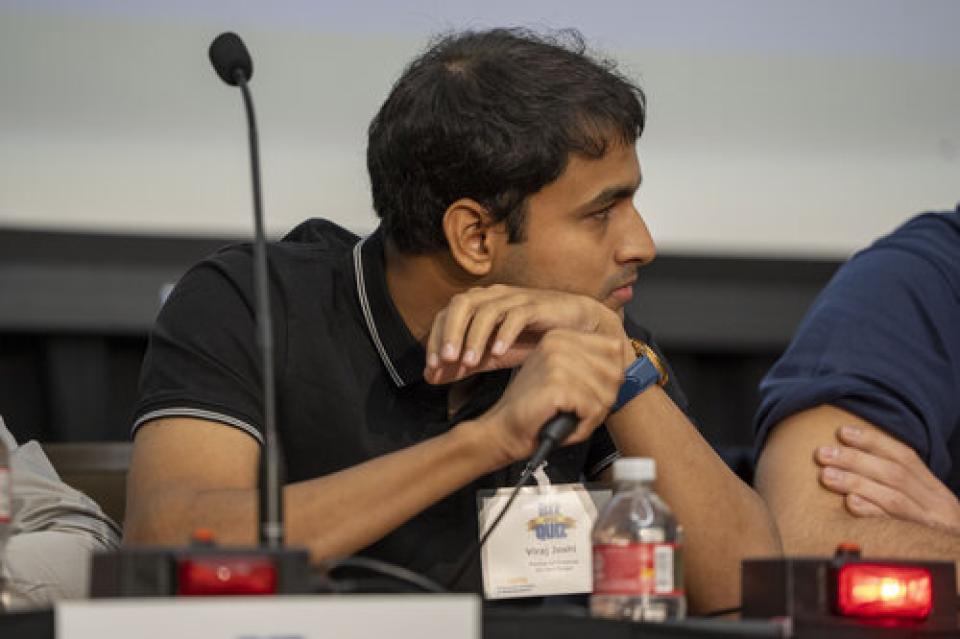 GSM Dean H. Rao Unnava said he plans on making the competition for news knowledge an annual event.
Global News Literacy
Unnava said it's important for students to be familiar with and to read the news, often a vanishing aspect of everyday college life. Working with co-sponsor Financial Times, he hopes to reverse the trend and make students news-literate.
"Business addresses every aspect of society," he said as the final round of competition concluded. "In business, you take care of people, you take care of the environment, you take care of the economy. ... You have to understand all these aspects of society, and it's important to keep up on news of all kinds."
Andrew Jack, global education editor at the Financial Times, said: "We were delighted to partner with UC Davis for this pioneering Biz Quiz to demonstrate the value of news in informing the next generation of managers and entrepreneurs.
Congratulations to all the students, coaches and schools that competed so hard and performed so well. We look forward to this fun event growing ever larger in the future."