Food & Wine Leadership Club
Enhancing student academic, social and professional growth in all aspects of the food, agriculture and wine industries.
The Food & Wine Leadership Club aims to connect the community's and campus's excellence and knowledge in the Food & Wine Industry with MBA students at the GSM. Through networking events, speakers and tours the FWLC strives to shape leaders for the future of the industry.
UC Davis is both a leading agriculture institution and home to one of the best-respected viticulture and enology programs in the world. It is the mission of the Food & Wine Leadership Club to help the GSM community to become more familiar with, and active within, these industries. 
Our Board
Image
Lucas Haskins
Co-President
Lucas Haskins is a Full-Time MBA candidate and second generation food scientist. He graduated from Texas A&M University and has experience in operations management with the premier flour milling company Ardent Mills. Haskins is passionate about identifying and investing in food and ag tech companies who develop innovative solutions to the greatest problems of our generation. He is currently working as a finance and strategy consultant for a local startup looking to develop a premium tomato variety. He is also a market research analyst for the Barnstorm Foundry and is excited to be publishing a series of white papers on investment opportunities in the food and ag space. His long-term goal is to join a venture capital firm where he can vet and support entrepreneurs and establish long term relationships. In his free time Lucas likes to snowboard, draw, and listen to country/folk music.
Image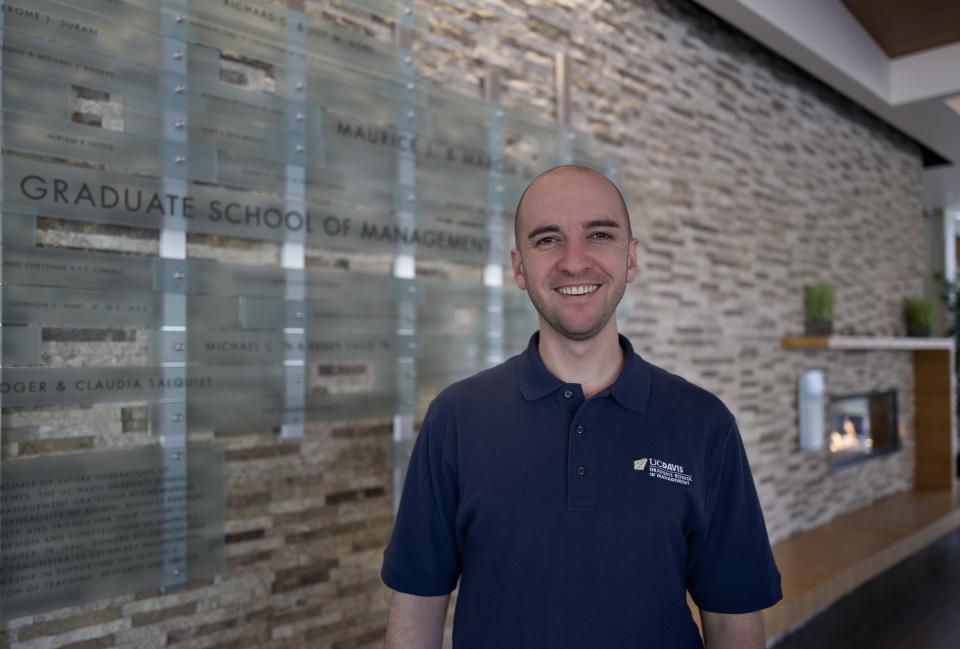 Nathaniel Morrison
Co-President
Nathaniel Morrison is a Full-Time MBA candidate who earned a B.S. in chemical engineering from Stanford University. He has worked as an economic consultant, a process engineer, a food scientist and a business founder. He is passionate about finding novel solutions to pressing problems at the intersection of agriculture, food manufacturing, and environmental protection. He also works as a research analyst for the Barnstorm Foundry, a collaboration between the Innovation Institute for Food and Health at UC Davis and Cornucopian Capital. Barnstorm joins entrepreneurs and scientific experts to launch new innovations in the health food and agriculture space. Apart from academics and work, He plays the violin and is pursuing social media fame by transcribing and recording classic rock guitar solos.