GSM Student Association Online MBA (GSMSA OMBA)
The Graduate School of Management's Student Association Online MBA (GSMSA OMBA) represents the Online MBA student voice and enriches their collective journey.
Meet Our Board
Image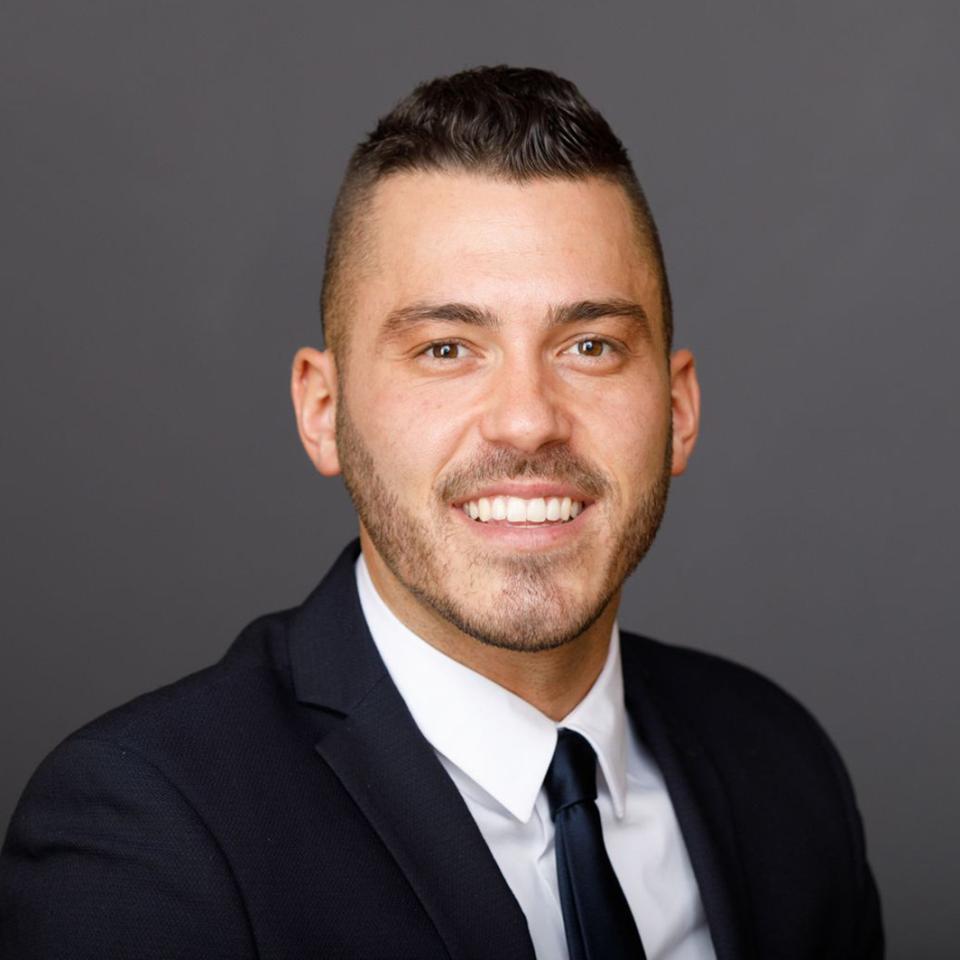 Gennaro Tecchia
President / Spring 2021 Cohort Representative
Gennaro is an MBA candidate with the Spring 2021 Cohort. He was born and raised in Bremen, Germany, and Naples, Italy. Gennaro received his international dual bachelor degree in Business Administration from the University of North Carolina Wilmington and City University of Applied Sciences Bremen through TABSA. Majoring in Management & Leadership, he also played professional NCAA D1 soccer for UNCW. 
During the past ten years, Gennaro has worked for companies in the automotive, luxury goods, SaaS and internet sectors. His fields of experience include (digital) marketing, business development, sales, and event management. He has been responsible for developing and implementing marketing- and branding strategies in his recent leadership positions.
In his spare time, Gennaro volunteers for the Willie Stargell Foundation fighting kidney disease. He loves to travel and enjoys evening walks at the beach with his four-year-old ShihPoo Saskia.
Image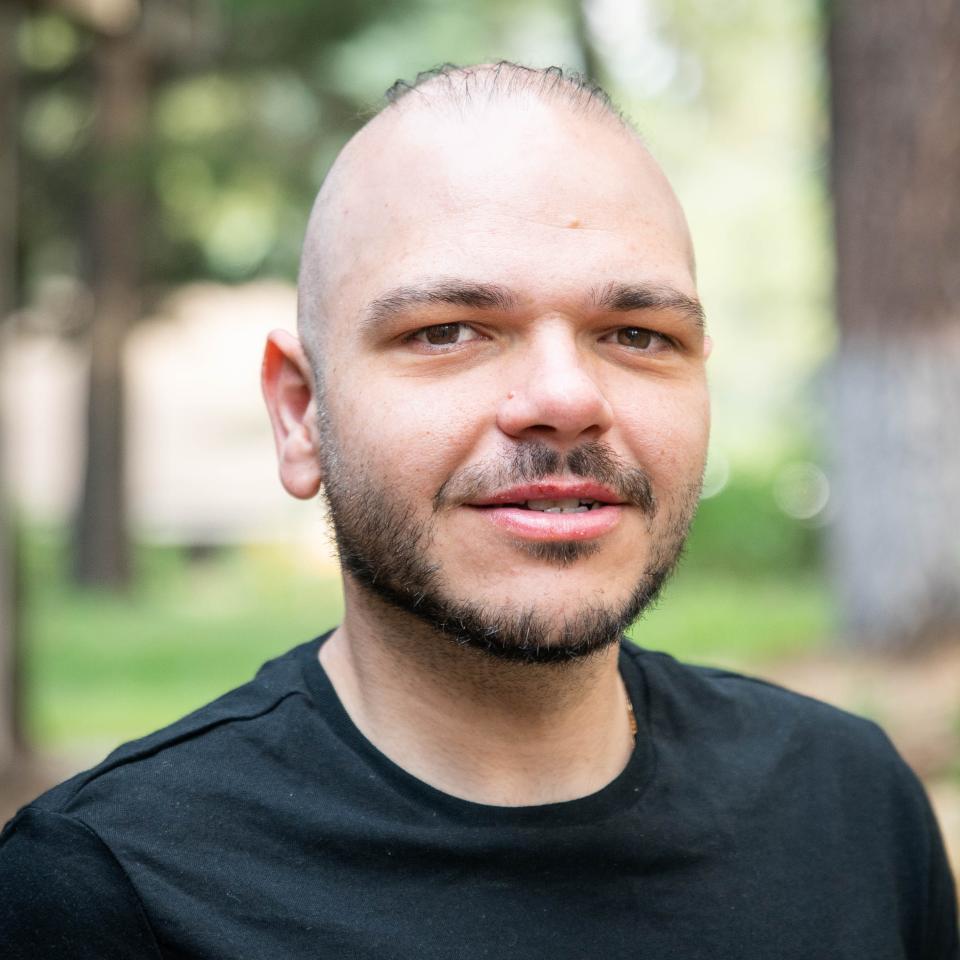 Raffi Tashjian
Vice President / Fall 2020 Cohort Representative
Raffi Tashjian is an MBA candidate in the Fall 2020 Cohort. He was born and raised in Los Angeles, CA. He received his bachelor's degree in management from California State University, Northridge. Since graduation, he has been employed at Enterprise Rent-A-Car, where he has worked his way up to management and has gained experience in sales and marketing. In the future, he plans on pursuing a marketing career in the tech industry. During his free time, he enjoys traveling, concerts, and sporting events.
Image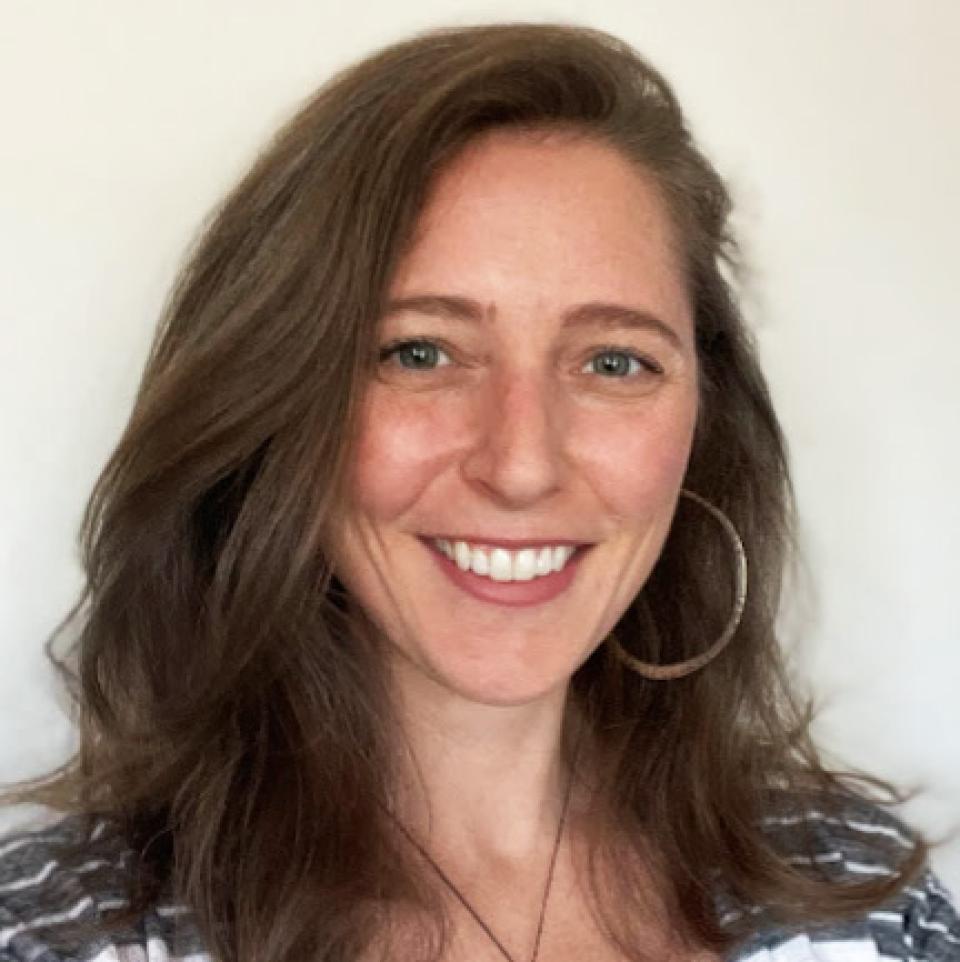 Carrie Prince
Director of Communications 
Carrie started her MBA journey with the Spring 2021 Cohort. She has an early background in the performing arts that led to working in high budget studio film and TV production for 10 years before transitioning to leadership and personal coaching. She's also a professional matchmaker with Tawkify - hit her up if you need a date! 
"The most exciting work for me focuses on assisting in personal growth. I thrive in environments where I can build teams, leverage individual strengths, create organizational practices that close gaps, foster leadership, and find solutions to inefficiencies in communication and practices."
Image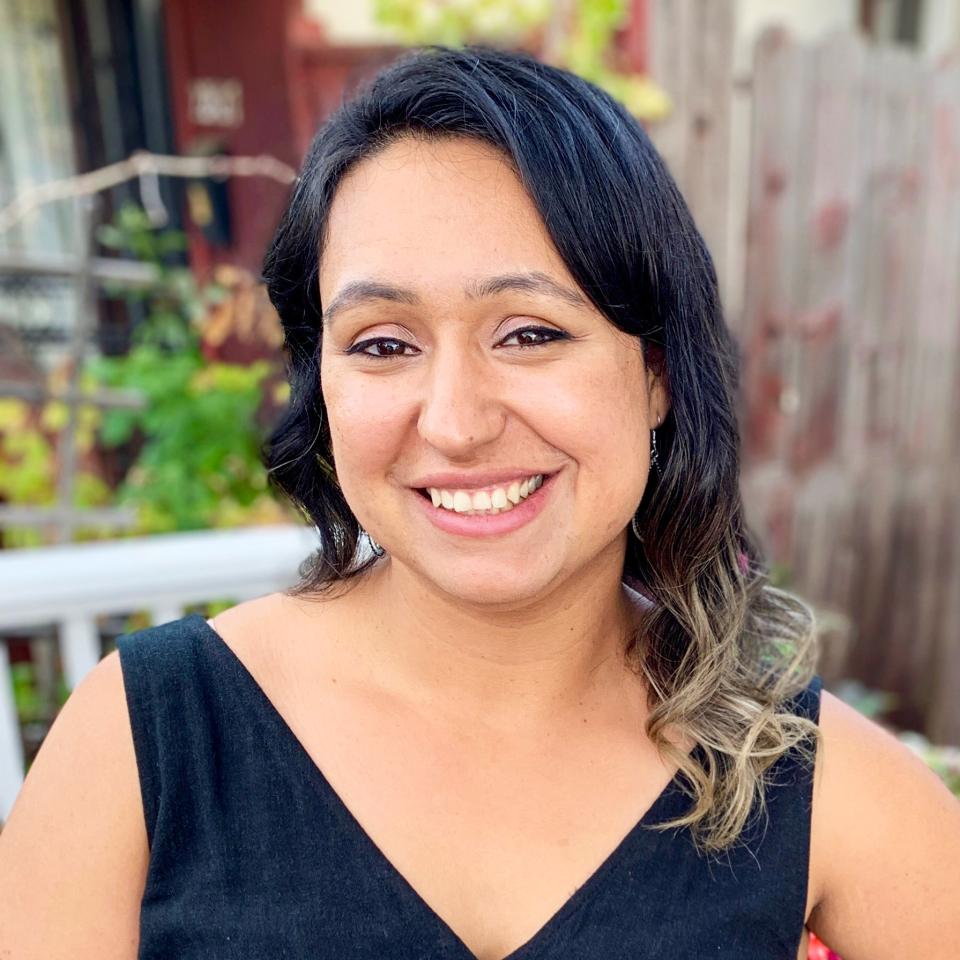 Abby Flores
Director of Student Affairs
Abby is an MBA candidate with the Spring 2020 Cohort. She was born in Los Angeles and raised in San Jose. Abby attended Cal State East Bay, where she received her Bachelor of Science in Business Administration. After graduating, Abby joined an IT consulting firm in the peninsula. Since then, she has worked in the construction industry in Project Accounting and General Accounting functions. More recently, she has worked her way up to an Accounting Manager role leading a new accounting software implementation. 
She lives in Hayward with her husband, two kids and two dogs. She enjoys spending time with her family and friends and tries to squeeze in Crossfit workouts. 
Image Kali Gaddam
Director of Professional and Career Development
Image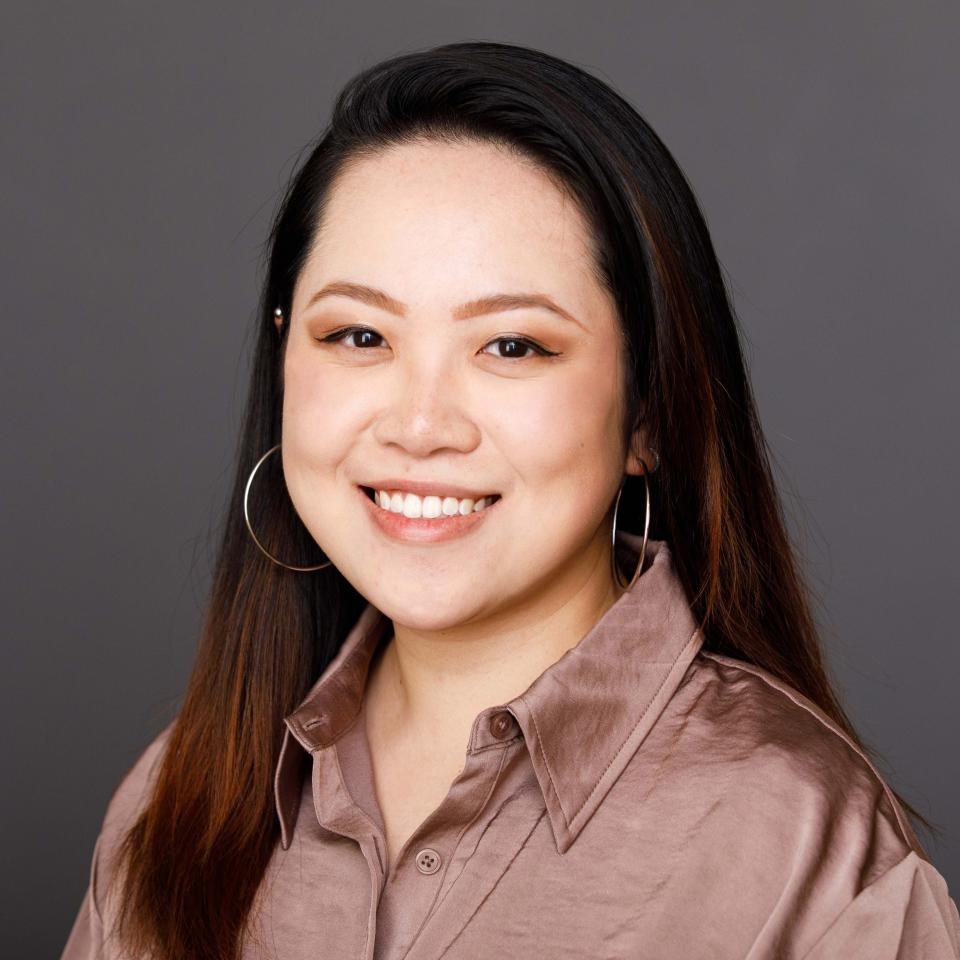 Mary Wen
Director of Events and Marketing / Fall 2021 Cohort Representative
Mary Wen is an MBA candidate in the Fall 2021 cohort. 
Born and raised in San Francisco, CA, she is a marketing strategist and creative content producer. She specializes in photography, videography, graphic design, and has a love for all things marketing. She's previously worked in operations and marketing for companies like YouTube, Google, and Mercedes-Maybach.
One of her career highlights has been serving as Kobe Bryant's personal photographer!
Her most favorite thing to do outside of work is solo-traveling internationally to different cities to produce photo and video content. If she isn't traveling, she's dancing, practicing martial arts, and reading!
Image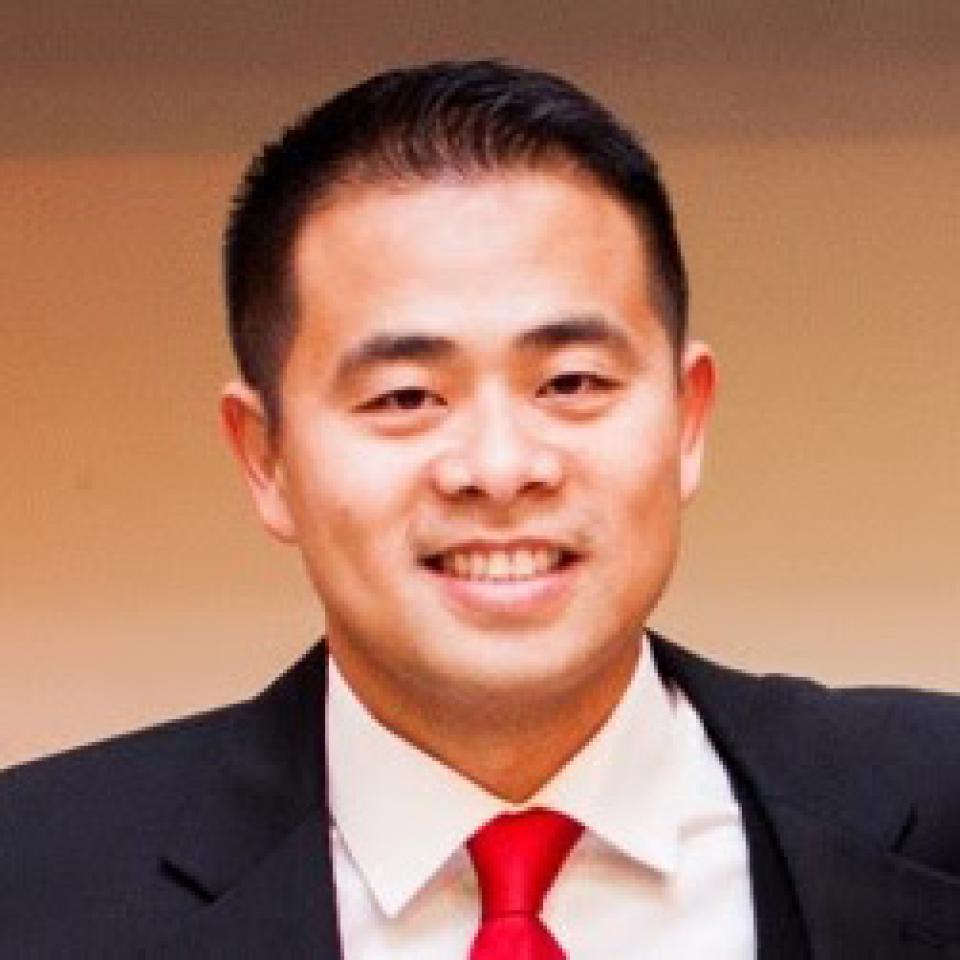 Calvin Wang
Director of Alumni Relations
Calvin is a MBA Candidate with the Winter 2020 Cohort.  He attended San Jose State University for Bachelor of Science where he majored in Business Management. During his college years, Calvin worked at Brookstone Inc where he gained managerial and retail experience while being part of Finance Club and Theta Chi Fraternity.  Upon graduation, Calvin accepted Management Trainee position with Toyota Motor Sales North America Inc. where he completed the management training program to become Regional Analyst, District Parts and Service Manager, District eCommerce Manager and District Sales Manager.  Calvin enjoyed 8 years working with Toyota team and dealers in improving sales and operation before moving to Electric Car Industry where he spent another 7 years working with dealerships and OEMs like Nissan North America & BMW North America in partnership programs. With the experience gained from working for corporate America, Calvin opened a few businesses including a martial arts school in Los Angeles area to enhance the lives of the kids in the community and develop future leaders.
Image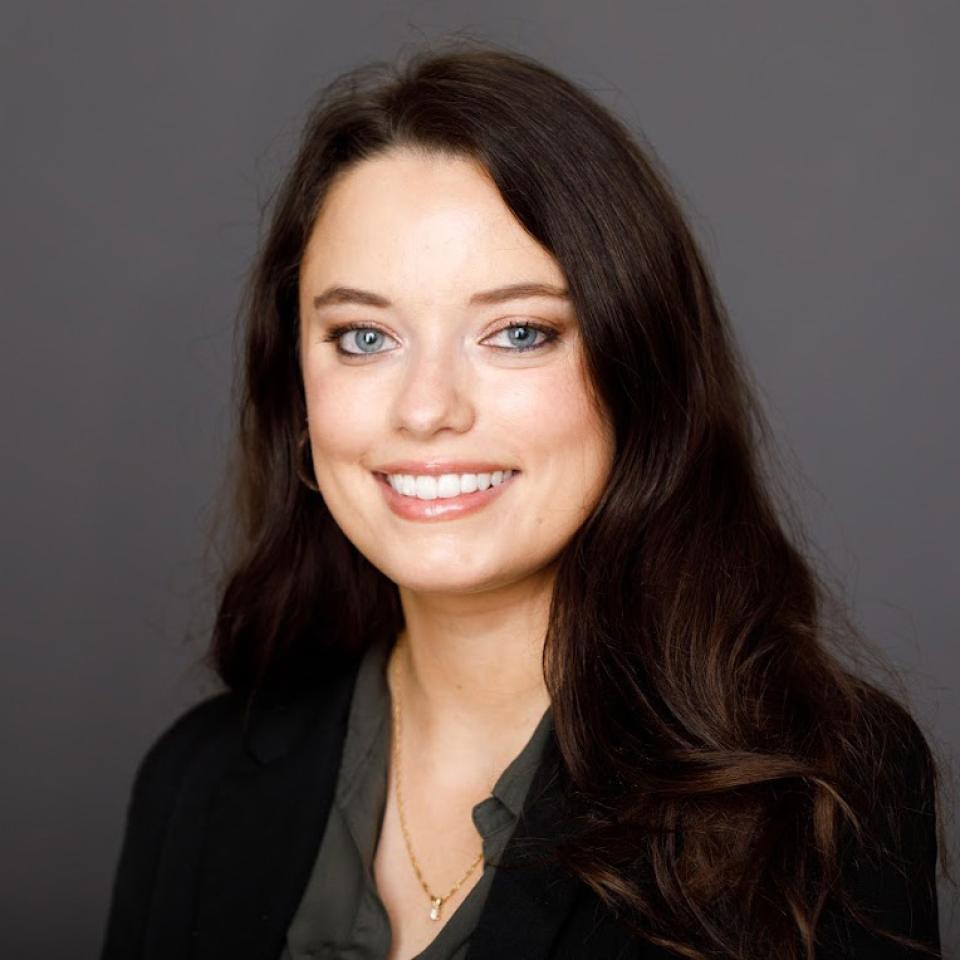 Maya Bolanos
Ambassador Liaison
Maya is an MBA candidate in the Winter 2021 cohort. She graduated with a BA in English Literature from UC Santa Barbara. She lived in San Francisco CA before moving to Davis, CA, where she grew up. She is currently an Organizational Support and Change Management Analyst at CalPERS. With her MBA she hopes to transition to working in the tech business field in a position that supports employees and helps businesses achieve their outcomes. She lives in Sacramento, CA, and enjoys reading, traveling, eating good food, taking her dog out, and visiting all the naturally beautiful places California has to offer.
Image Chris Foster
Ambassador Liaison
Image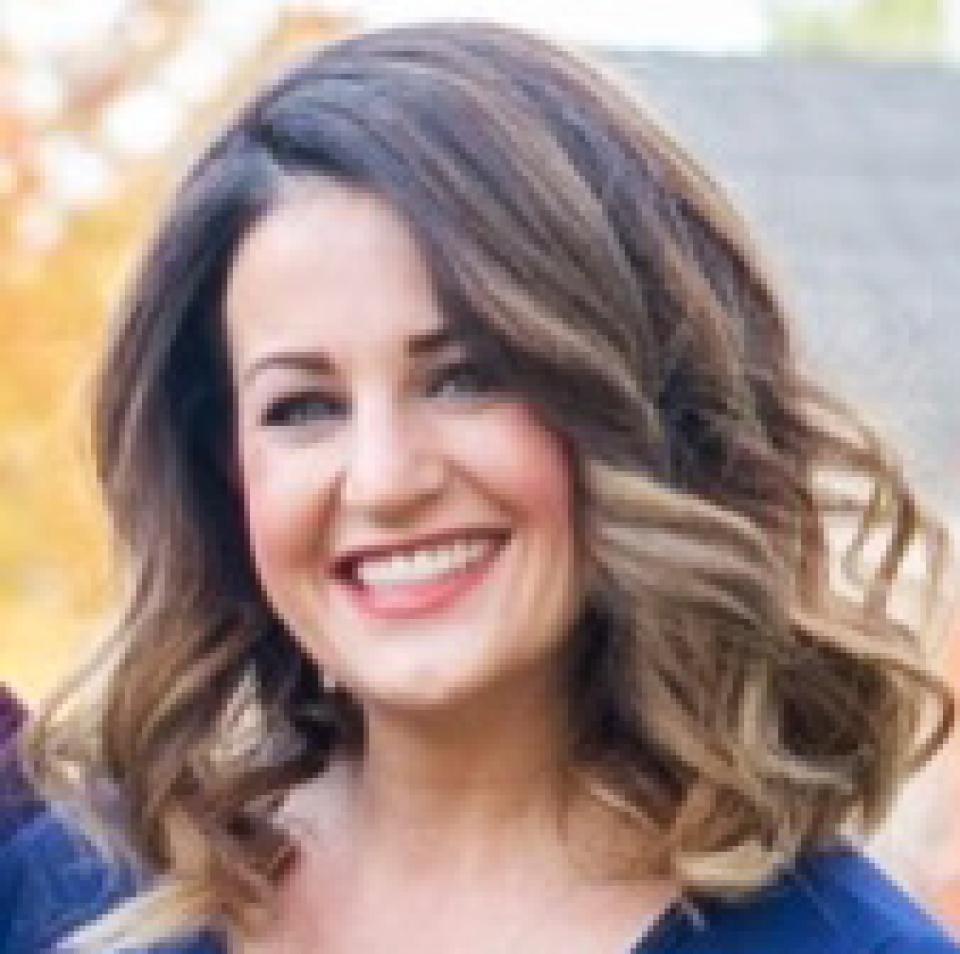 Sarah Mudgett
Fall 2019 Cohort Representative
Sarah is a MBA candidate with the Fall 2019 Cohort. She was born and raised in Los Gatos, CA. Sarah attended Cal Poly San Luis Obispo, where she received his bachelor's degree in Agribusiness. After graduating, Sarah moved back to the Bay Area and start a career in sales. She has a diverse background in sales including medical device, pharmaceutical, diagnostic, and biopharmaceuticals. She currently sits on the board of directors for the Pacific Autism Center for Education in Santa Clara, CA and spent time working on different committees for the Junior League of San Jose.  She lives in San Jose, CA with her husband Neal and two young children. In the limited free time she does have, she enjoys traveling, seeing family and friends, entertaining at their home, and having a glass of wine.
Image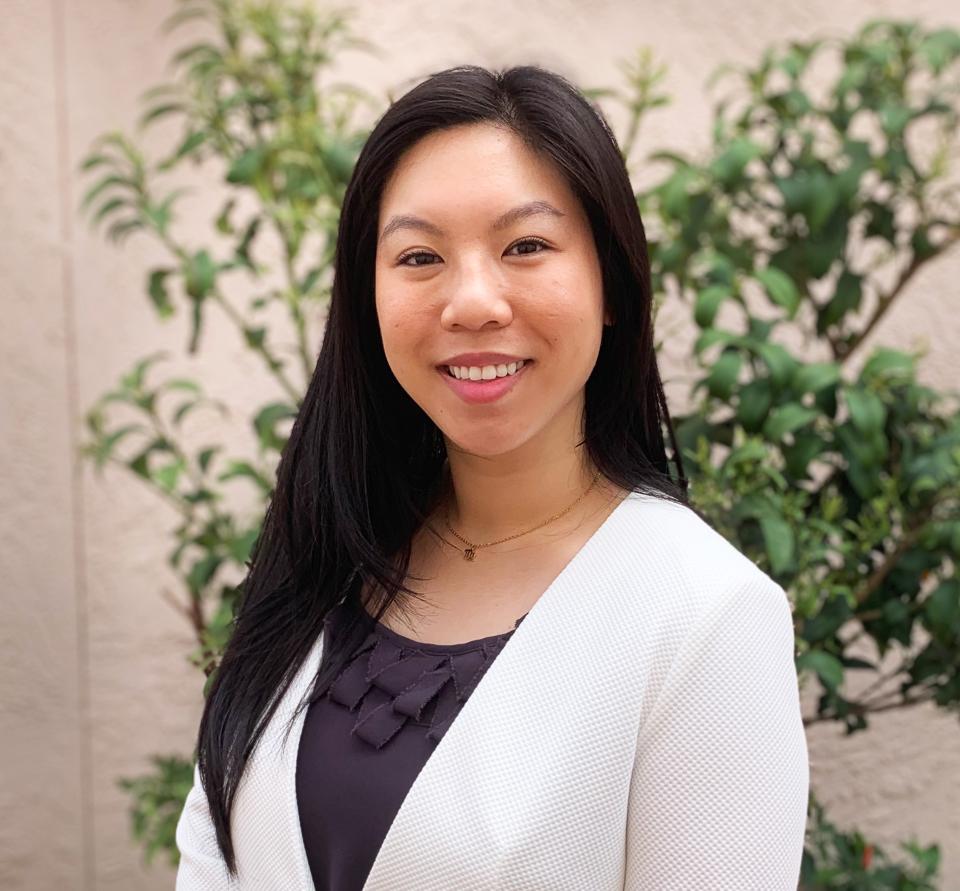 Kim-Mai Hoang
Spring 2020 Cohort Representative
Kim-Mai Hoang is an MBA Candidate with the Spring 2020 Cohort. She was raised in San Jose, California, where she still resides. Kim-Mai earned a Bachelor of Science in Business Administration with a concentration in Marketing from the University of California, Riverside. Currently, she is a Senior Community Associate with Lyft, where she manages the service floor and metrics. After completing the MBA program, she hopes to find a position in Product Marketing. Outside of work and school, you can find her traveling to new places, searching for yummy restaurants, recording her podcast, or just doing some pilates. If you're interested in having a virtual coffee chat with her, feel free to reach out!
Image Roxane Priyesh
Spring 2020 Cohort Representative
Image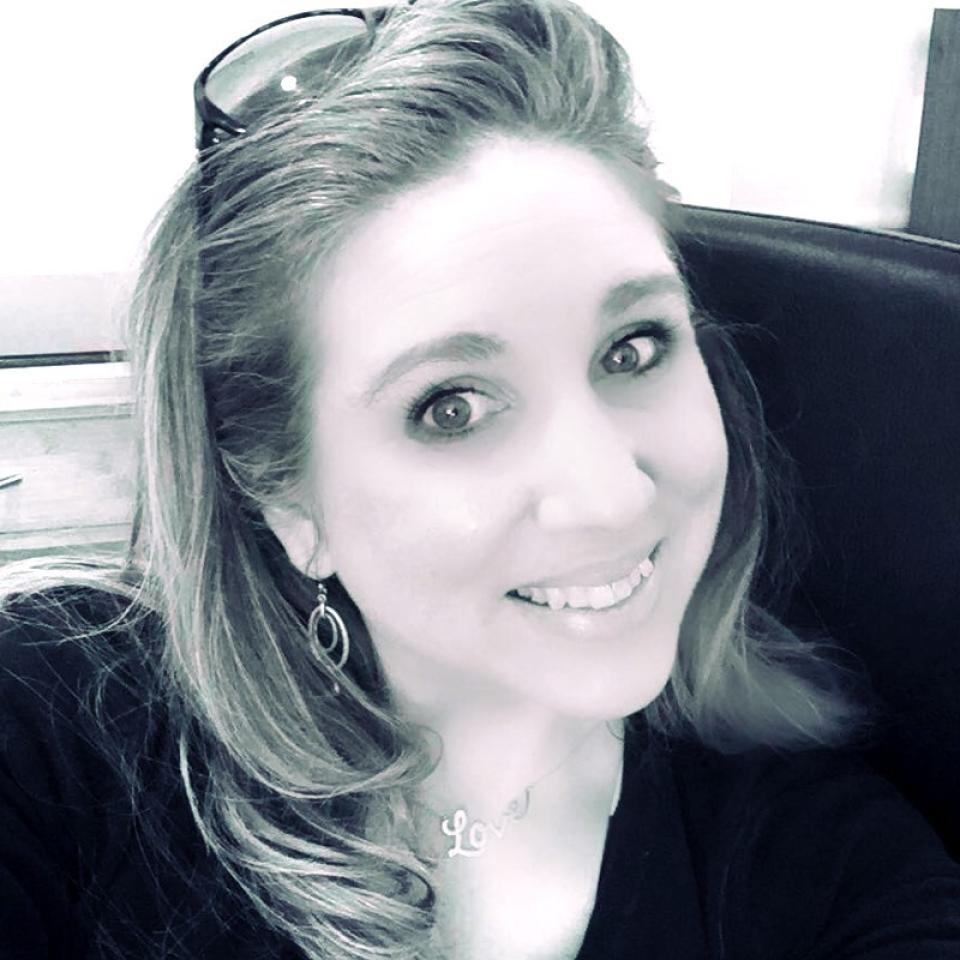 Rachel White
Summer 2020 Cohort Representative
Image Prashant Ladole
Summer 2020 Cohort Representative
Image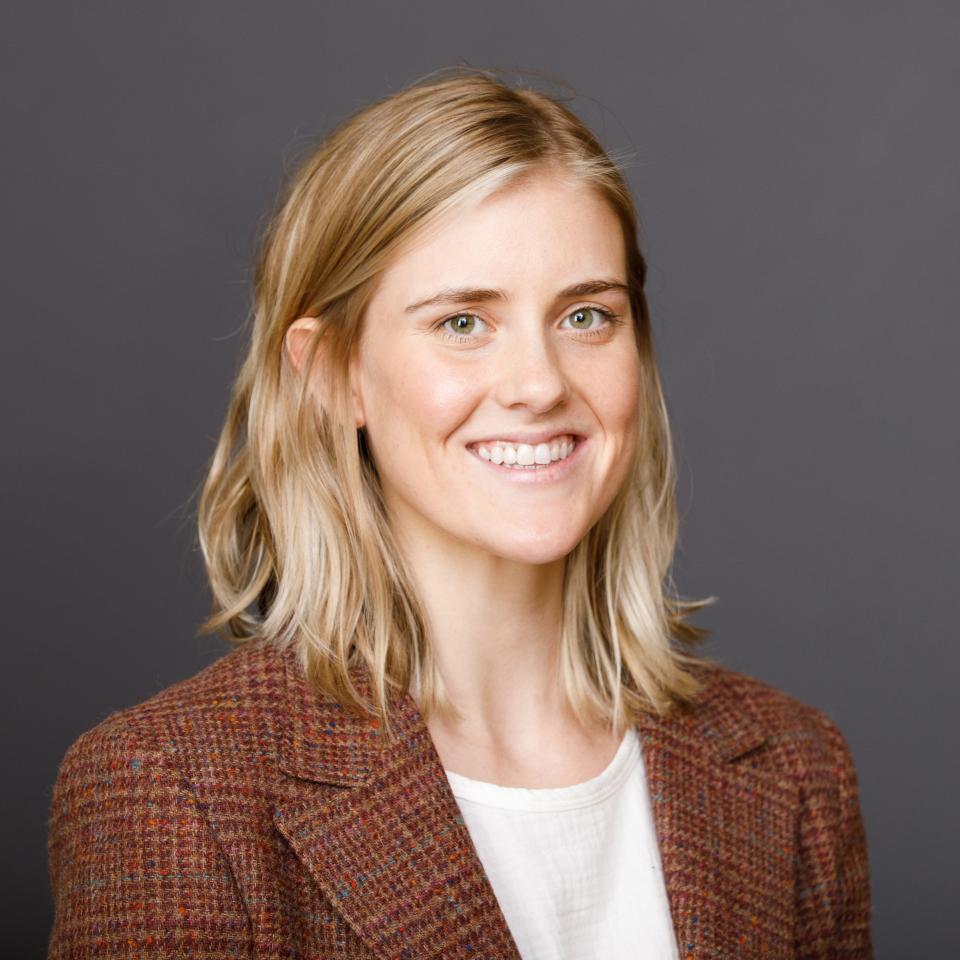 Ella Carter
Winter 2021 Cohort Representative
Ella Carter is an MBA candidate in the Winter 2021 cohort. Born and raised in Birmingham, Alabama she moved to California in 2014 to attend undergrad at UC Santa Cruz and later transferred to UC Davis where she graduated with a degree in Food Science and Technology. Working in breweries through college, her love for the beverage industry grew. Immediately upon graduation in 2019, she took a job as an enology intern with E&J Gallo winery where she worked full time after her internship for 2 years. Remaining in the wine business, she now works as a Food Scientist for Trinchero Family Estates in St. Helena, CA.
Image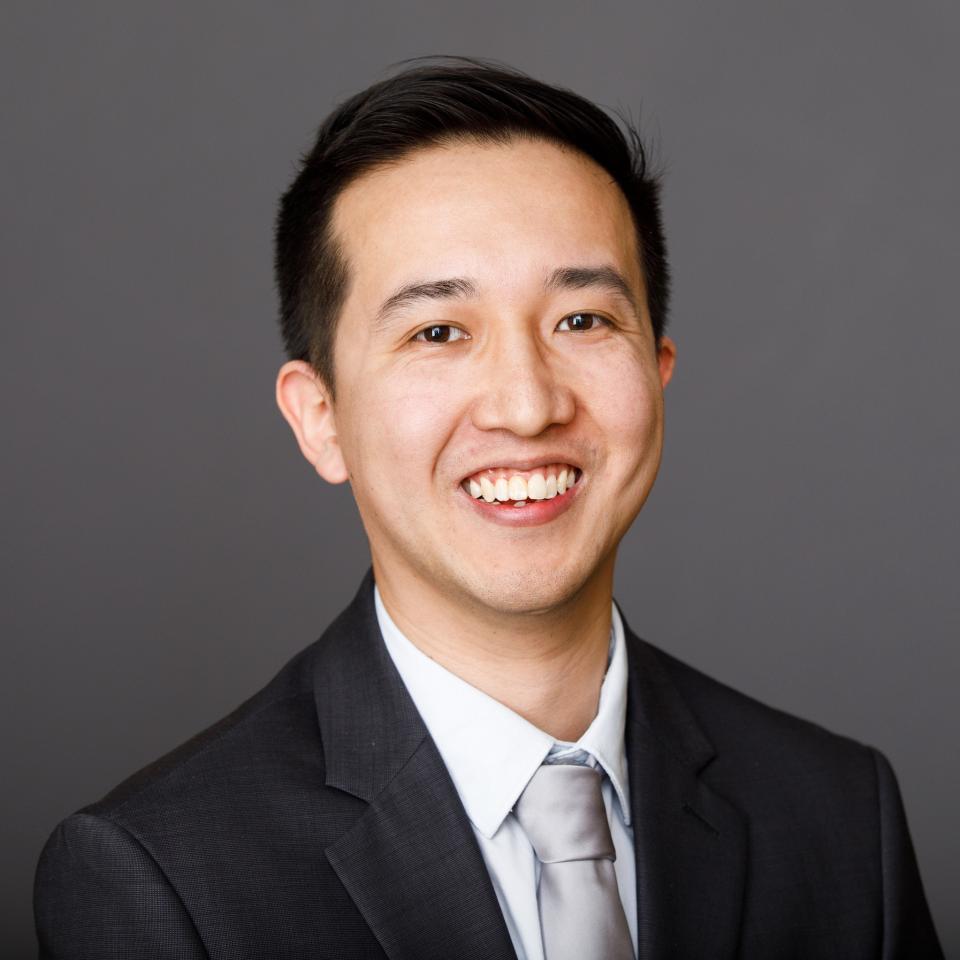 Stanley Leung
Winter 2021 Cohort Representative
Raised in San Francisco, CA and moved to San Diego, CA to attend undergrad at UC San Diego where he graduated with a degree in Bioengineering: Bioinformatics. He started working in various research institutes like the Scripps Research Institute in La Jolla, California, but took on a full time offer with Illumina, Inc after graduating from UCSD in Winter 2013 as a Software Engineer in Test and ultimately improving health by unlocking the power of the genome. 
Since then, he has been working in software development as a Sr. Manager for just over eight years in San Diego. Stanley got married to his beautiful wife, Sally, in 2018.  Stanley loves to travel with his wife and has a goal of collecting postcards along with stamped postage sent from all major cities in the world one day.  Outside of work, Stanley loves all major sports and can help you analyze and give his insights in regards to any teams for the NBA, NFL, NHL, and MLB sectors.
Image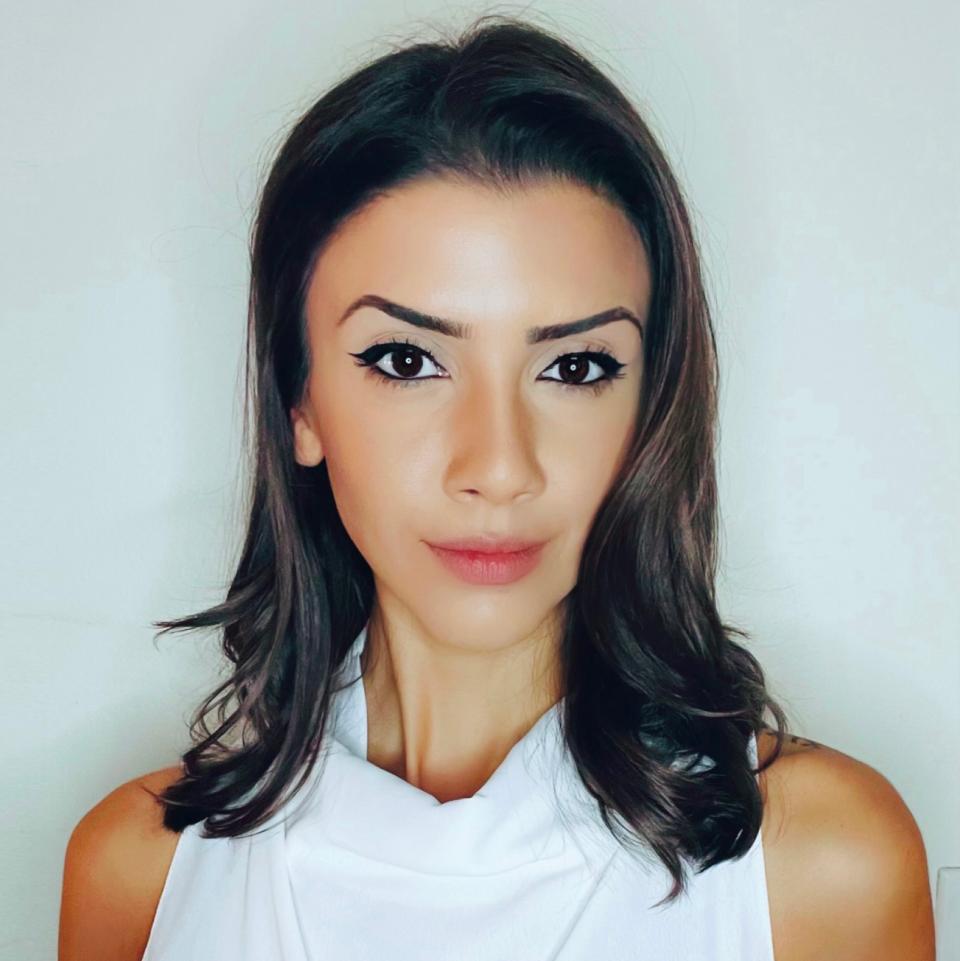 Angel Shabbain
Spring 2021 Cohort Representative
Angel Shabbain is an MBA candidate in the Spring 2021 cohort. She was born and raised in Aleppo, Syria, for ten years before emigrating to the United States.  She earned a Bachelor's of Science degree in Psychology from California State University, Northridge, and lives in Southern California.
Angel is a first-generation college student and the first in her family to pursue post-secondary education. She has broad experience in both the private and public sectors and currently works in Higher Education.  Upon graduating from UC Davis, she aims to pursue a career in consulting to help firms streamline operations and achieve their goals.
She enjoys outdoor recreational activities such as hiking, snowboarding, and exploring state and national parks.  Angel likes to do yoga, read, travel, photograph, learn something new, and take her 15-year old rescue Pom mix on long walks in her free time.
Image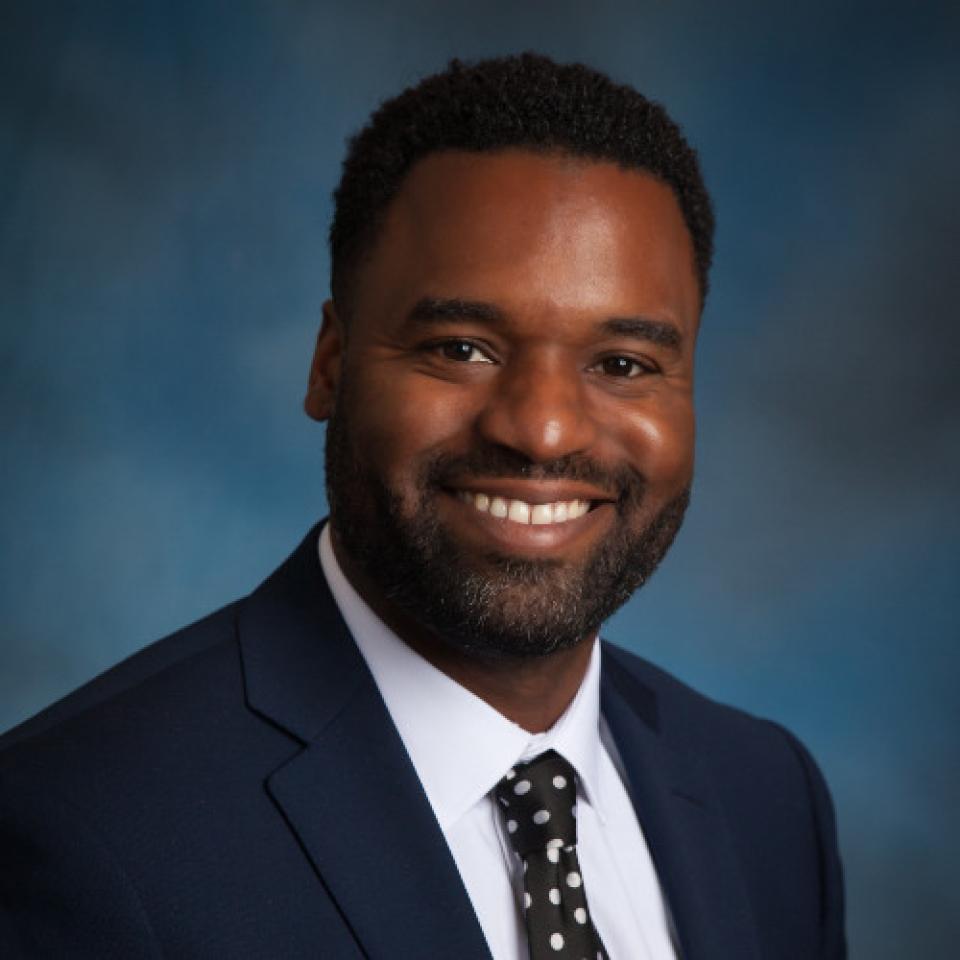 Gregory Adkins
Fall 2021 Cohort Representative
Greg is an MBA candidate with the Fall 2021 cohort.  He was raised in Los Angeles before he moved to earn his undergraduate degree in Psychology at UC Davis.  Greg currently works as a financial advisor helping business owners and families achieve financial independence and invest wisely.  He also serves as Co-founder and CFO of a medical technology startup.  His passion is helping to create a level playing field and helping people live life abundantly by providing financial education and access to valuable resources. 
Greg is married and a proud father.