Assistant Director of Interviewing, Full-Time MBA Ambassadors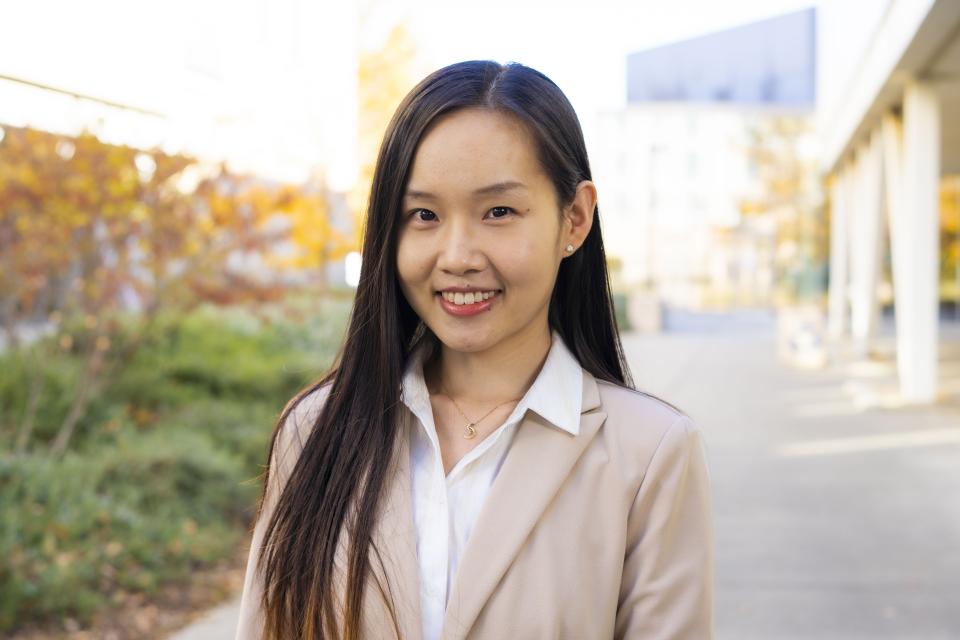 Student Leadership and Experience
Assistant Director of Interviewing, UC Davis Full-Time MBA Ambassadors Program
Women in Leadership & Food and Wine Club, UC Davis GSM
Fundraiser & Event Organizer, Central Wesleyan Church
Assistant Manager in Student Entrepreneurship Center, Shanghai University of International Business and Economics
Previous Degree
B.E. in international economics and trade, Shanghai University of International Business and Economics.
Previous Work Experience
Co-founder & Finance Manager, MONA 3D
Associate Finance Manager, Unilever
Finance Intern in Trade Marketing, Ferrero
DTT Club Summer Intern in Human Capital Advisory Services (HCAS), Deloitte Consulting
Fun Facts
I was shot as a model to advertise our start-up MONA 3D body figurines.
I live-streamed as a KOL/influencer to promote Unilever beauty products on China's social media platforms, Tmall & Yizhibo.
I successfully made every dish the very first time I cooked.
"To see the world as it is and to love it - Although we have to participate through Zoom due to the pandemic, I know that the UC Davis camaraderie and the spirit of our cohort will become even stronger."