Social Media Specialist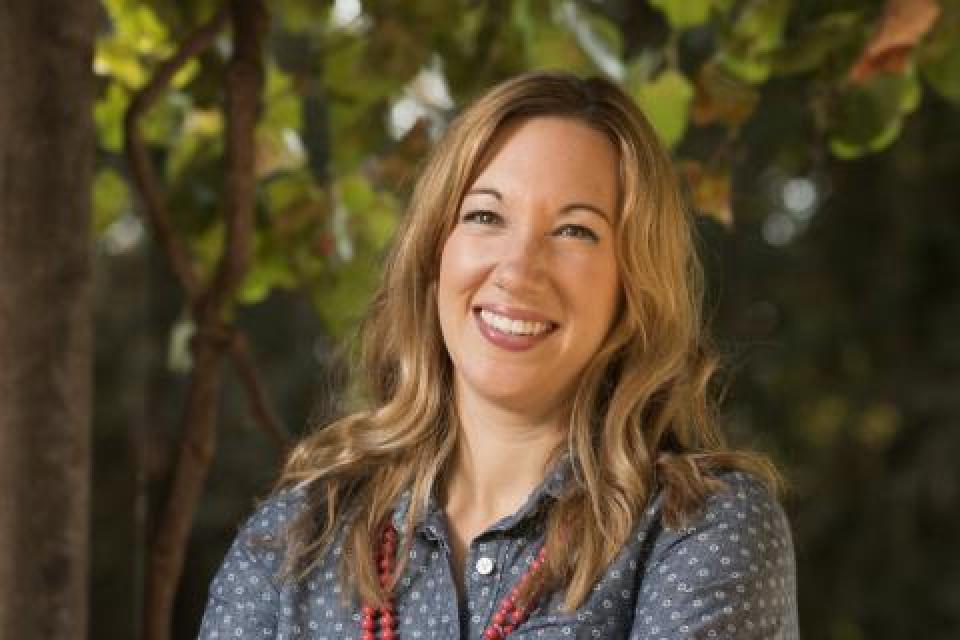 B.A., Communications, University of California, Davis
Amy Davis joins the Graduate School of Management as a proud alumna of UC Davis. She brings 10+ years of experience in communications, PR and social media strategy from locally-based organizations, including regional grocer Raley's Family of Fine Stores and Northern California-based Sutter Health, where she shaped and launched company-wide social media programs, supported media relations plans and developed internal communications efforts.
Known for balancing purpose and passion in her work, Davis was a regular contributor to Raley's blog and appeared on local television for a series of healthy lifestyle segments including everything from how to sneak veggies in your toddler's meals to feeding your family well on a tight budget.
Being back on campus is a thrill for her and joining the staff at UC Davis is something she's taken on with great excitement. Most recently, she completed a special assignment as social media coordinator for UC Davis Strategic Communications, where she updated campus-wide social media guidelines, supported content development and provided guidance to campus communicators on social media strategies.
Now at the Graduate School of Management, Davis oversees the school's presence on social media channels (Facebook, Twitter, LinkedIn, Instagram, YouTube, etc.) by creating compelling content, prompting conversations and tracking analytics. She also plays an integral role in refining our social media strategy to grow followers, reach and engagement across our community.
When she's not in the office, you can find her running after her two boys and black Labrador retriever with her husband, whom she met at UC Davis as an undergrad.