Lecturer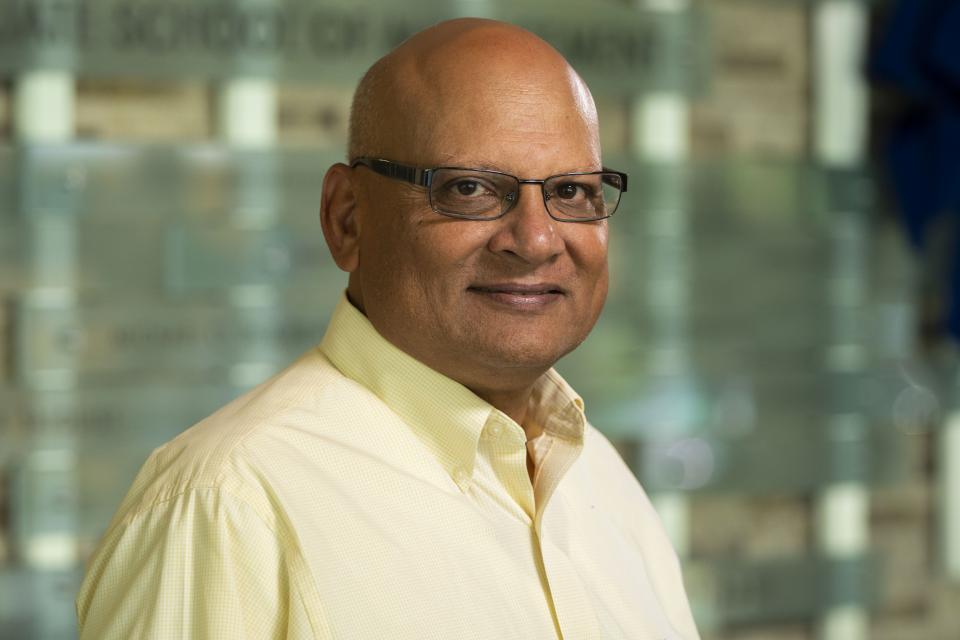 Ph.D. Microbiology, Sardar Patel University, India
Post Doctoral Fellowship in Clinical Chemistry, Washington University School of Medicine, St. Louis MO

Research Expertise
Healthcare, In Vitro Diagnostics, product development, executive management, Healthcare Biotechnology
Hemant Vaidya, PhD (Microbiology) is currently Lecturer at University of California, Davis, Graduate School of Management and Director of Biotechnology Industry Immersion program. Until 2021 he taught Entrepreneurship Clinic at the same school. He is also an independent consultant in the In-Vitro Diagnostics (IVD) space and a Sacramento Angel investor. Before the academic career, he worked in the IVD industry for 24 years. During the last 14 years of his industry career, he was Vice President of R&D for Siemens Microbiology (and Molecular) diagnostics business unit. In that role, he was responsible for assessing new ideas and technologies and for planning product development from concept to commercialization. The role also included creating the annual operating plan, strategy, and a technology road map. During his Clinical Chemistry post-doctoral training at Washington University School of Medicine in St. Louis MO, he developed the first monoclonal antibody for creatine kinase MB, a biochemical marker for myocardial infarction (heart attack), which was patented and widely licensed in the IVD industry. He has mentored several entrepreneurs in the US. He also mentors entrepreneurs in India through a program at the Indian Institute of Management, Ahmedabad." He has authored (or co-authored) four patents and 24 publications.
AWARDS
Received NIH training award from Grant T32 ES07066-09 from November 1985 to June 1988.
Recipient of the student travel award to attend the joint meeting of AACC and CACC in Chicago, 1985
Recipient of the Young Investigator Award at the ACLPS meeting in Philadelphia, 1987.
Accomplishment Award for identifying anti-microbials for the Vista® immunoassay reagents, E.I. DuPont de Nemours and Co. Inc. 1990.

PATENTS AND TRADE SECRETS:
The United State Patent "Creatine kinase MB determination method", serial no. 4,912,003. Issues in 1990. International patents were also filed.
The United Stated patent application for the development of a LD-1 assay with the use of M-subunit specific monoclonal antibody (not pursued)
The United States patent application for the development of an approach to eliminate interference due to human anti-mouse antibody (HAMA) in two-site Immunoassays. 1992 (later turned to trade secret).
The United States patent "Assay with signal detection in presence of a suspended solid support". Serial no. 5,454,051, 7/18/95.
The United Stated patent; "Assays with signal detection in presence of suspended solid support. Serial no. 5,654,159, 8/5/1997.
The United State patent application for the development of Random Access Microbiology System, Serial no. 6,573,088 B2, 6/3/2003
High through-put Automated WalkAway Microbiology Analyzer. Memorandum of Invention (MOI) submitted to Siemens. 2011.