Lecturer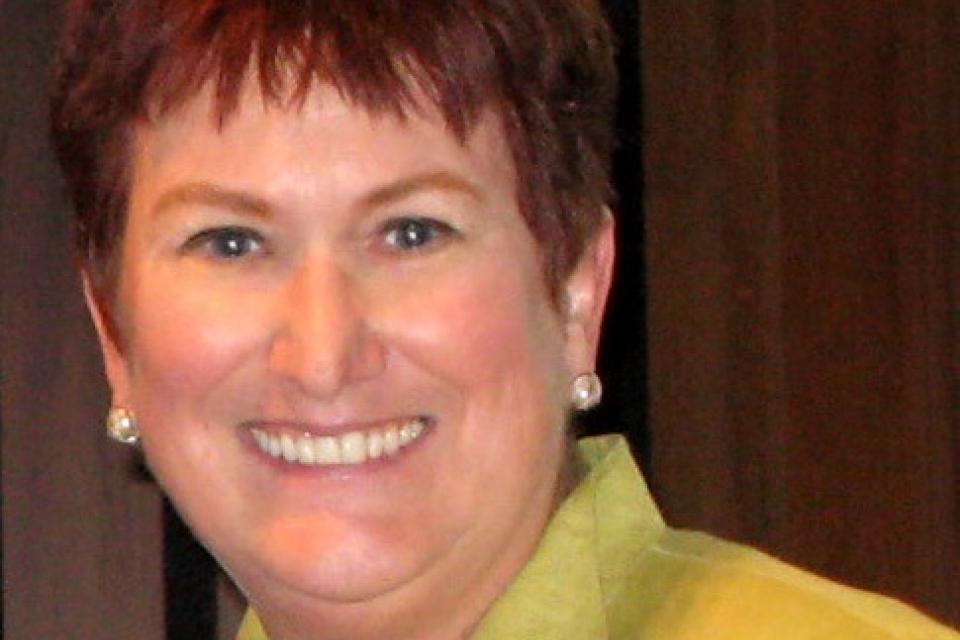 GSM Academic Coordinator, Biotechnology Industry Immersion
Ph.D. in Microbiology, University of California, Davis
Judy Kjelstrom (aka Dr. Judy) has a rich background in health science and biotechnology education and training, clinical laboratory science, microbiology, program administration, mentoring and leadership. From 2004 to 2018 she directed the UC Davis Biotechnology Program (est. 1986), a novel program that partners effectively across the campus and with the life sciences industry. Although the program is small in the number of personnel, it is involved in a large number of cross-disciplinary projects:
The NIH NIGMS T32 Biotechnology Training Grant.
The innovative DEB (Designated Emphasis in Biotechnology) graduate program, which focuses on developing an entrepreneurial spirit in Ph.D. students in STEM. DEB partners with numerous companies, national labs and government agencies, including Genentech, Novozymes, Monsanto, IBM, Marrone Bioinnovations, OncoMed, Sutro Pharma, BioMarin, Agilent and Celgene SF. Over 250 doctoral students have completed paid three- to six-month internships.
The Advanced Degree Program (ADP) for corporate employees. Employees earn a Ph.D. in life sciences at UC Davis without leaving their industry position.
HHMI IMBS (Integrating Medicine into Basic Science) Graduate Training Program in Translational Research. This experience is invaluable in the new Graduate School of Management Industry Immersion in Biotechnology, which was launched in the winter quarter of 2018.
From 1998 to 2018, Kjelstrom was a lecturer in the Departments of Microbiology and MCB (Molecular & Cellular Biology) at UC Davis. She is the co-lead for two graduate seminars: MCB/ECH 294: Current Program in Biotechnology and MIC 292: From Discovery to Product: An Introduction to Biotechnology at the Industrial Level. She co-authored three publications on the DEB program's entrepreneurial efforts in the October 2012 issue of the Journal of Commercial Biotechnology.
Kjelstrom is committed to developing creative right brain thinking, entrepreneurship, leadership and business skills in Ph.D. candidates in science and engineering. In October 2016 she received a Champion Award from the GSM's Institute of Innovation and Entrepreneurship at its 10 year celebration. In 2015 she was invited to keynote at the Oregon Bio 2015 Conference (#oregonbio2015) in Portland. In addition to the keynote, "In Search of Opportunities – The 21st Century Ph.D. Reality," she participated in a breakout session panel on Women in Science: Mentoring, Networking and the Work/Life Balance.
Kjelstrom is passionate about developing and supporting women in leadership. She was a member of the 2008 Leadership California CIT (California Issues & Trends) class and is a founding member of the new WomenUp Network in Sacramento. She strives for equity in STEM disciplines and instills these values in her students. From 2012 to 2018 she served as the faculty advisor for the student-run ESTEME (Equity in STEM and Entrepreneurship) organization, and she encourages women to become entrepreneurs. She was awarded a Chancellor's Achievement Award for Diversity and Community for 2014 to 2015. In 2016 she received one of the Sacramento Business Journal's "Women Who Mean Business Awards." In 2018 she received the James H. Meyer Award for Distinguished Service, the highest UC Davis honor for a member of the Academic Federation.
In addition to her involvement in graduate education, Kjelstrom has been a co-principle investigator for numerous National Science Foundation "Train-the Trainer" Summer Institutes in Biotechnology for high school and community college teachers. She was the co-founder of the BioTechSYSTEM consortium for K-12 STEM education in the greater Sacramento region, including the annual Teen Biotech Challenge. In 2012 she was selected to serve on the Board of Directors and Executive Committee as well as co-chair of the Education Committee for the Powerhouse Science Center in Sacramento.
Prior to her employment at UC Davis, she taught introductory microbiology, anatomy and physiology, and general biology at regional community colleges and Sacramento State University. During her 12 years as a clinical laboratory scientist, she oversaw the in-service and medical technology trainee education. Kjelstrom earned a B.S. in biological sciences with a concentration in clinical laboratory technology (summa cum laude) from Sacramento State University and a Ph.D. in microbiology (with a focus on medical microbiology and immunology) from the University of California, Davis.
Favorite Business Principles: "Together is Better" and "Trust Trumps Everything"
Publications (related to Biotechnology Education and Entrepreneurship)
March 2019: Podcast
https://thechangeleader.com/redesigning-research-the-entrepreneurial-power-of-teams-with-dr-judy-kjelstrom-changing-higher-ed-015/
Dec 2017: Featured in the Office of Research Newsletter: Biotechnology Program at UC Davis Has Been Connecting Students with Industry for 20 Years by Lisa Howard.
http://research.ucdavis.edu/biotechnology-program/
Oct 2017 – D. Jamison-McClung and J. A. Kjelstrom. [file:49755], Technology Transfer and Entrepreneurship Journal: Special Issue on Bioentrepreneurship Journal of Bioentrepreneurship.Bentham Science Pub. v. 4, n. 1, pp 99-104.
Oct. 2012 – Judith A. Kjelstrom, Karen McDonald, Andrew Hargadon, Wilton Agatstein4 and Meg Arnold. [file:49754]. Journal of Commercial Biotechnology. Vol 18:4. pp87-97.
The University of California, Davis (UC Davis) has created a collaborative model for biotechnology education and training, which enables entrepreneurial researchers to move innovations into the marketplace http://commercialbiotechnology.com/index.php/jcb/article/view/521
March 2008 – Judith A. Kjelstrom and Denneal Jamison-McClung co-authored a chapter on UC Davis Biotechnology Programs in Best Practices in Biotechnology Education (Yali Friedman, editor) Logos- Press. pp 85-112.