Co-Founder, Chairperson of the Board of Directors for Good Nature Agro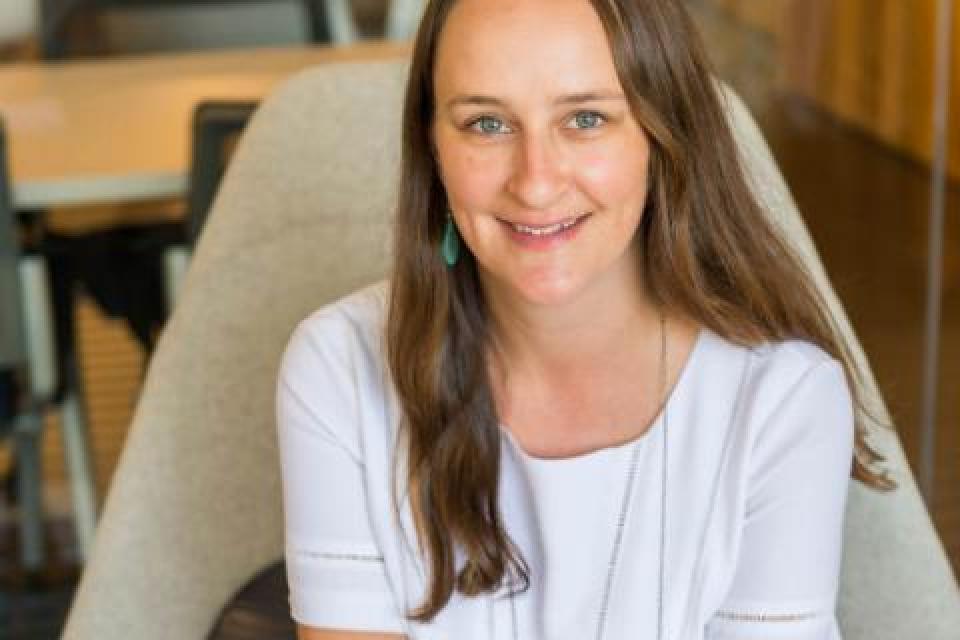 "Davis fueled my creativity through access to world-class nature, food, wine, and cities, while being a welcoming community that provided quiet space for academic rigor."
Student Leadership and Experience
President of Net Impact
President of Challenge for Charity
Awarded the Newberry Distinguished Fellowship
Big Bang! AgTech winner and People's Choice winner
Previous Degree
B.A. in Communication and B.A. in Sociology from Tulane University
Previous Work Experience
My career has been focused on environmental and social good.

I spent 12 years in nonprofit management before heading to the GSM. I worked in political fundraising and then for the Jane Goodall Institute running global conservation efforts through youth leadership.

At Autodesk, I managed strategy & execution for a global program to create a culture of positive impact at Autodesk. The combination of highly technical skills and passion for positive impact across the company was truly inspiring.

I co-founded Good Nature Agro while at UC Davis. We invest in small-scale farmers to generate lasting income by focusing on legumes and access to inputs, trainings, and markets.
"I was 100% determined to get an internship and job in Corporate Social Responsibility. The GSM community helped me get an amazing internship and job offer after graduation, and what I learned at the GSM helped me be successful right away in that job. The GSM also supported me in taking classes in other UC Davis departments, where I met my Good Nature Agro co-founders and received training in design thinking."
Fun Facts
I co-founded a nonprofit that gets kids sailing on the Boston Harbor. We have helped more than 600 students get out on the water. Check us out at www.chrisshawsail.com

I have been a pescatarian for 18 years and I have major weaknesses for sushi and for French cheese.

Growing up in Southern Illinois near the Shawnee National Forest was core to my passion for environmental protection. I still love to hike and be in nature.

One of my favorite jobs of all time was working in a bakery/coffee shop.