Executive-in-Residence, Spring 2005, Commencement 2008 Keynote Speaker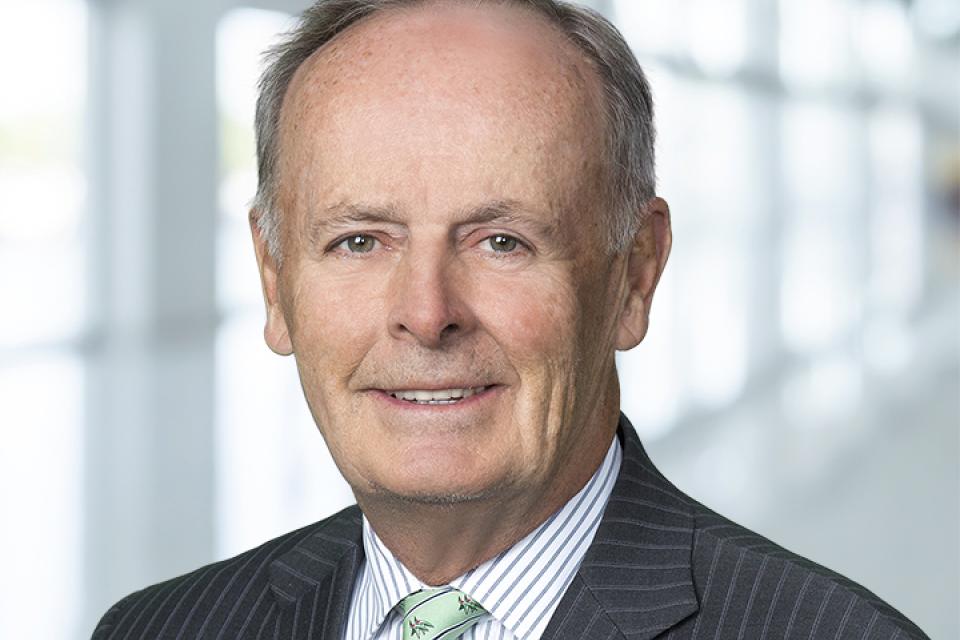 Lee A. McIntire is the president and chief operating officer for CH2M HILL, a global leader in engineering, construction, operations and related technical services for public and private clients. With $6 billion in revenue and 24,000 employees worldwide, the firm delivers innovative, practical, sustainable solutions—helping clients develop and manage infrastructure and facilities that improve efficiency, safety, and quality of life.
McIntire, who has 35 years of executive leadership experience, oversees operations across CH2M HILL, including civil infrastructure, federal and industrial sectors, U.S. domestic and international operations, and the firm's engineering-procurement-construction services. He is responsible for consulting, engineering, design-build, program management, all support functions and operations for projects in 77 countries.
Headquartered in Englewood, Colorado, CH2M HILL has long been recognized as a most-admired company and leading employer by business media and professional associations worldwide, including three times on FORTUNE's list of "100 Best Companies to Work For."
Before joining CH2M HILL, McIntire was an executive at Bechtel, a global engineering-construction firm based in San Francisco. McIntire served on the board of directors and was executive vice president for the parent company and chairman and president of several of Bechtel's leading, multibillion-dollar companies, during his 15 year career there.
McIntire also has project management and business development experience in the design and construction divisions of Arabian American Oil Company and Ashland Oil, where he concentrated on oil and gas, communications, and defense projects in the Middle East and Europe.
In 2005, McIntire served as the UC Davis Graduate School of Management's Executive-in-Residence, teaching a quarter-long course on international business strategy. He is a member of the Graduate School of Management's Dean's Advisory Council.
McIntire also serves on the advisory boards of the University of Nebraska Engineering College and the New Resource Bank. From 2000-2004, he was on the board of trustees for the National Action Coalition for Minorities in Engineering.
McIntire received a bachelor's degree in civil engineering from the University of Nebraska, a master's degree from Garvin School of Management (Thunderbird) in Arizona. He also completed the Executive Management Program at Dartmouth's Tuck School of Business.