Bay Area Part-Time MBA Student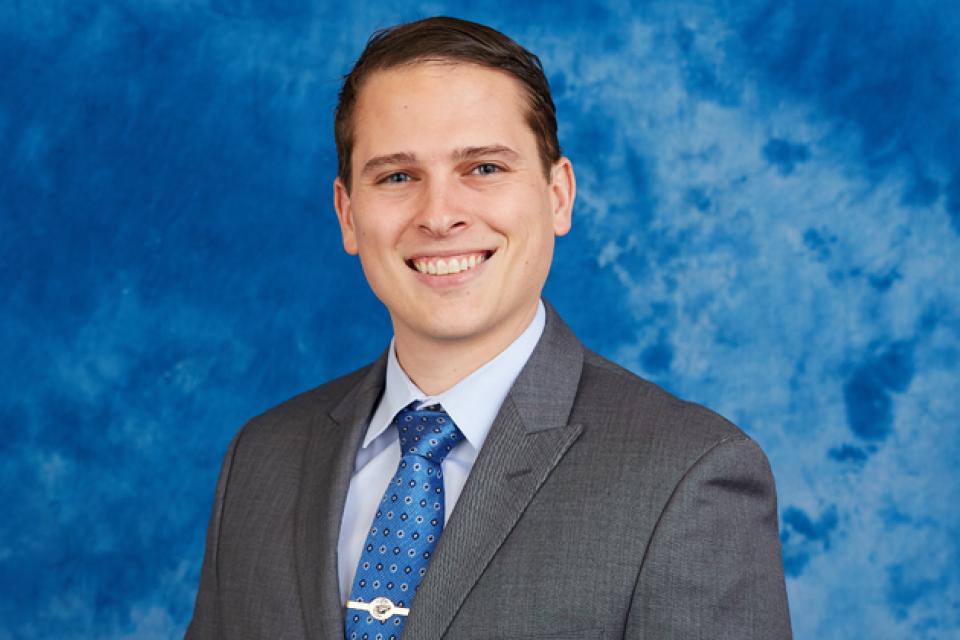 "UC Davis GSM is an excellent place to grow your management skills, leadership ability, and practice collaboration with fellow business professionals. The diverse backgrounds of the MBA students and faculty provide an opportunity for everyone to learn from one another."
STUDENT LEADERSHIP AND EXPERIENCE
President of the Bay Area Ambassador Program: Providing a student perspective to those considering pursuing an MBA.
PREVIOUS DEGREE
B.S., Geology and Geobiology, University of Washington
PREVIOUS WORK EXPERIENCE
U.S. Marine Corps Communications Officer: Lead teams in planning, implementing, and managing telecommunications networks for combat operations and international security cooperation.
MemSQL: Selling leading edge distributed, massive parallel processing database technologies.
PerceptAI: Selling customer experience-focused AI solutions powered by natural language processing and deep learning.
FUN FACTS
I've lived abroad in both Japan and Saudi Arabia.
I lived aboard a ship for 4 months where my daily method of travel was by helicopter.
My record for ski trips in one season is 32.