Associate Director, Marketing and Communications, Mike and Renee Child Institute for Innovation and Entrepreneurship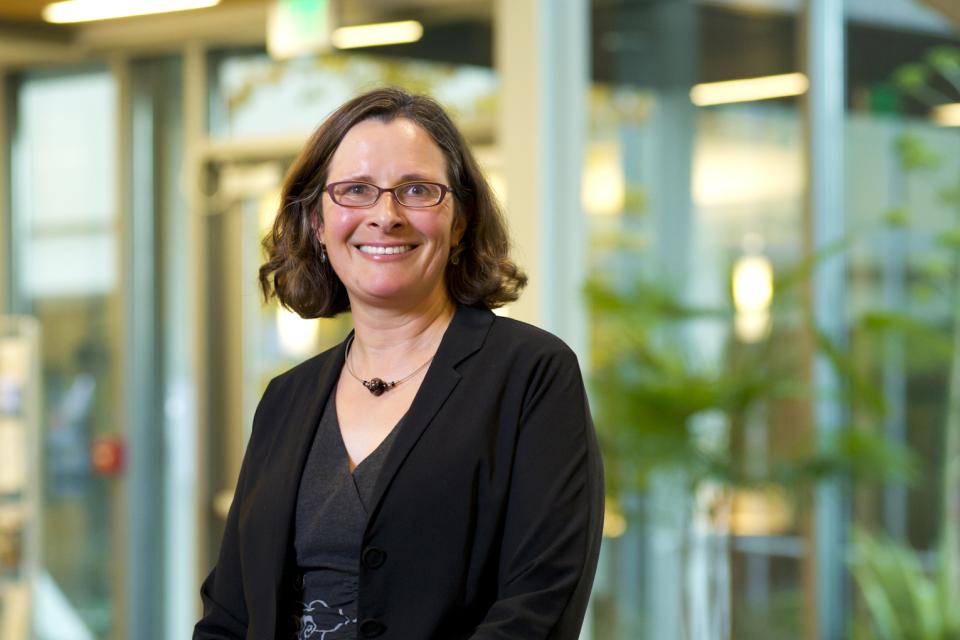 B.A., Oberlin College
Marianne Skoczek has more than 25 years of experience as a writer, editor, communicator and marketing professional.
As associate director of marketing and communications, she conceptualizes, creates and produces the Institute for Innovation and Entrepreneurship's communications and marketing efforts, including the its website, advertising and outreach, media relations, and other projects. Her contributions include both print and online publications and campaigns, social media outreach and community development, and content creation and approval.
Skoczek also plays a key role in the planning, development and execution of the Graduate School of Management's strategic communications and marketing initiatives. She serves as editor of the School's monthly alumni newsletter and edits and project manages bi-weekly newsletters for students in the School's five graduate academic programs. Other responsibilities include profile creation and web editing. 
Skoczek's work at UC Davis has received numerous awards from the Council for Advancement and Support of Education (CASE), including the university's only 2014 Circle of Excellence (international-level) award for the Graduate School of Management's student recruitment publications family. The Circle of Excellence awards acknowledge superior accomplishments that have lasting impact, demonstrate the highest level of professionalism and deliver exceptional results. In 2017 the institute's Decade of Innovation 10-year report received a bronze award from CASE for District VII. 
For five years immediately prior to working at UC Davis, Skoczek had a consultancy, providing communications, editorial, grant writing, outreach and graphic design services to clients in animal welfare and environmental organizations in Northern California. She served as editor of the quarterly, peer-reviewed Journal of Wildlife Rehabilitation for 10 years, and as publications manager at the Peninsula Humane Society and SPCA (San Mateo, Calif.).
Skoczek's experience in higher education includes the California College of Arts (Oakland and San Francisco, Calif.), where she served as the website and print publications editor, and John F. Kennedy University (Orinda, Calif.), where she was lead editor and writer for all university publications and responsible for media relations strategy and implementation.
Skoczek has a B.A. from Oberlin College, where she earned high honors in English and minors in history and German. She has a certificate in art photography from UC Berkeley and completed the year-long program in hand bookbinding at the Center for the Book (San Francisco). She is passionate about professional development and has attended numerous Symposia on Higher Education Marketing offered by the American Marketing Association. She has completed UC Davis staff certificate programs in cross-cultural competency and in diversity.
A committed environmentalist, Skoczek walks, bikes and uses public transit for everyday transportation. She served on the board of directors of the San Francisco Bicycle Coalition, one of the largest and most effective bike advocacy groups in the U.S.
When not working, Skoczek is typically outdoors and unplugged—or reading. She enjoys hiking, snowshoeing, cycling and swimming, some of these with her husky.