Online MBA Ambassador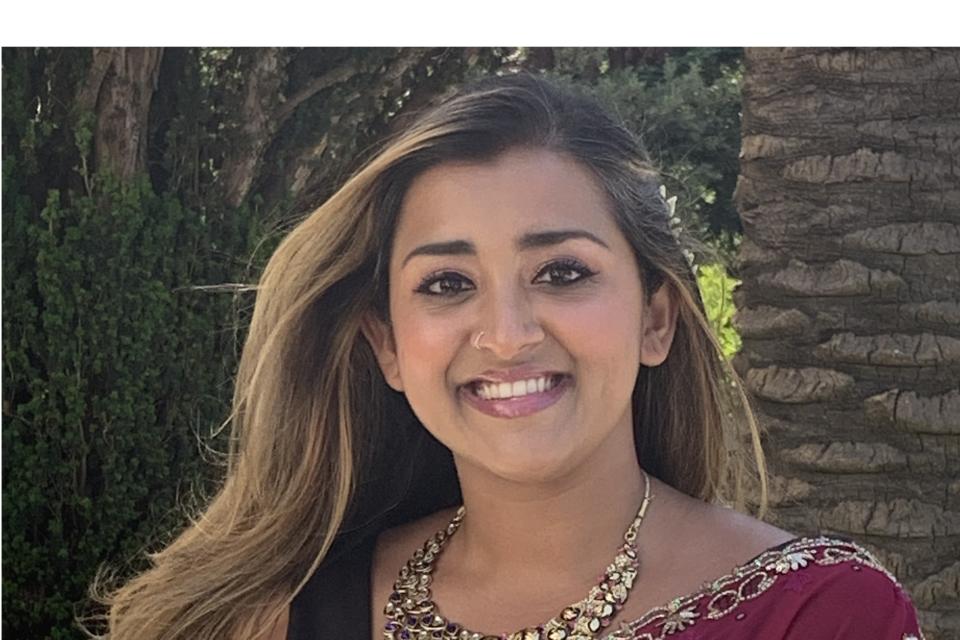 "You get what you put into the program. The MBA program allows people from all industries to learn general management and problem solving skills."
Education
B.M, Music Business Management and Vocal Performance, Berklee College of Music
Fun Facts
I am a professional Bollywood singer and have been performing for Indian events and festivals for over 18 years!
I was on tour in 2019 with a Bollywood musical group.
I can sing in over 10 languages, I can speak five.
I have two dogs—a Havapoo named Junie and a Corgi Golden Mix named Pickle—and they are the best fur babies I could have asked for!