Director of Operations, Executive Education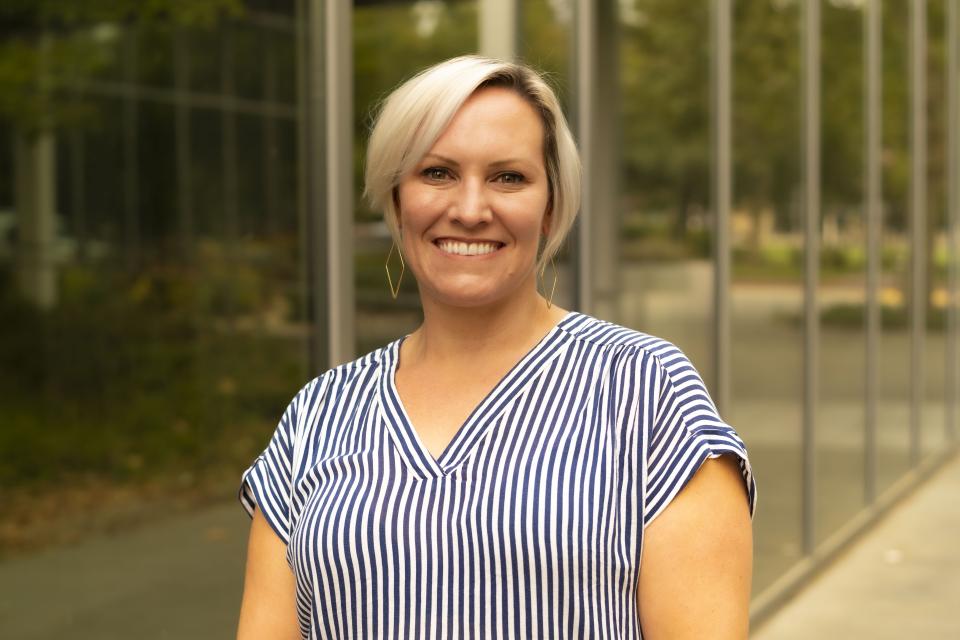 Natalie Frazier is the Director of Operations for Executive Education at the UC Davis Graduate School of Management. Frazier moved to this position after three years working with the GSM as the admissions coordinator for the School's three MBA programs.
As the Director of Operations for Executive Education, Frazier manages operations for the unit, providing oversight and support of all programs that make up the GSM's non-credit program portfolio. In her role she secures program facilities, manages the program registration process, provides A/V support, program sponsor support, plans catering and works directly with all other vendors who engage with the unit. She facilitates communication with faculty and speakers ensuring the production of high quality learning materials, as well as guests and clients to ensure a top-quality participant experience.
Frazier also handles leadership to create the B2B and B2C sales strategy for GSM executive education. She is responsible for executing a strategy to prospect for and facilitate meetings with potential participants and/or their HR departments.
She grew up locally and enjoys spending time with family, especially her daughter Gwenyth.