Assistant Director of Outreach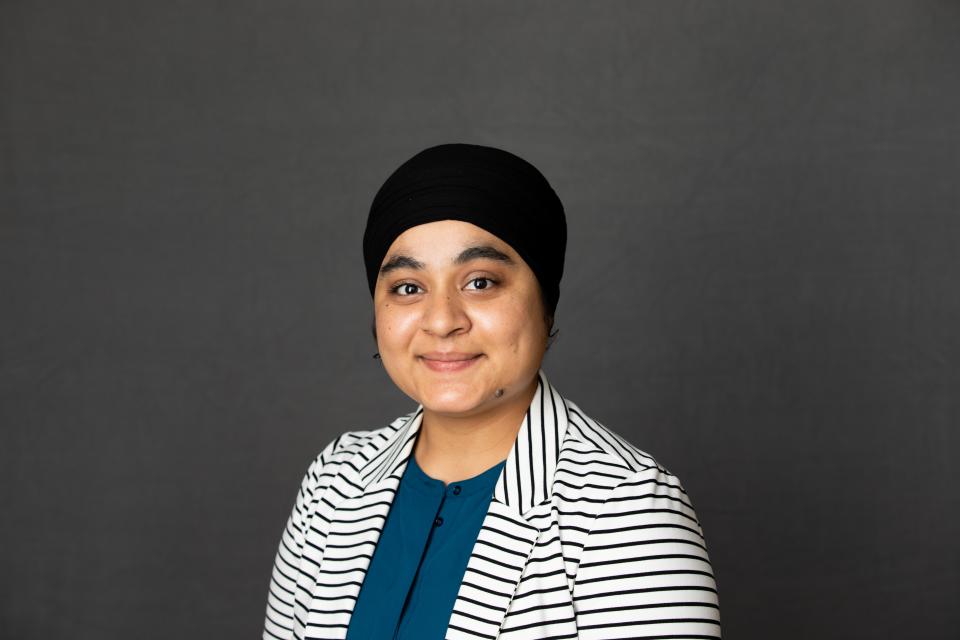 In midst of applying to MBA schools, UC Davis stood out because of its persistence on collaboration. And then I read a lot about diversity and inclusion. Furthermore, multiculturalism that is here in California, especially in the Bay Area/Silicon Valley also impacted my decision. When I talk about multiculturalism, I don't just mean diversity in ethnicities, but also about diversity in what's being offered at the university alongside the MBA program. My interest was in Data Analytics. I didn't want to do a dual degree in computer science and MBA, but just concentration in Data analytics and heavily infused with MBA (STEM degree). UC Davis offered the perfect package. I also heard about the IMPACT program, different immersions such as Food and Ag., CFO for Tech. All these aspects combined made my decision making coming to Davis super easy.
Student Leadership Experience
Club membership: Women in Leadership, Finance and Investment, Net Impact, Data Analytics (MSBA)
Potential leadership position: Net Impact
Previous Degree(s) and School(s)
Bachelors in Business Technology Management (BBTM) from Wilfrid Laurier University, Lazaridis School of Business and Economics, Waterloo, Ontario, Canada
Previous Work Experience
Business Analytics and Data Analysis:
Graduate Student Research ((Data Analytics and Visualization), University of California, Office of the President
Senior Data Analyst, Wealth Management, Royal Bank of Canada
Junior Planning Analyst, Personal and Commercial Banking, Royal Bank of Canada
Entrepreneurship and Finance Experience:
Co-founder, Kullar Transport Inc.
Public Sector and Leadership Experience:
Business Analyst, Canadian Ministry of Economic Development, Entrepreneurship and Innovation
Assistant Vice President of Internal Affairs, Distributive Education Clubs of America (DECA), Wilfrid Laurier University
Accounting Experience:
Accountant Clerk, ScotiaMcLeod, Bank of Nova Scotia
Fun Facts
I enjoy reading books in my free time. Nicholas Sparks and Nora Roberts are my favorites.
After baptizing into Sikhism, I realised the significance of simple living and high thinking.  I have not worn a single piece of jewellery since 2012.
My go-to comfort-binge TV show is FRIENDS (seen it 10 times and counting) and my last meal on this Earth would have to be Indo-Chinese (Hakka Noodles) or South Indian (Dossa).