2021 Robert A. Fox Executive in Residence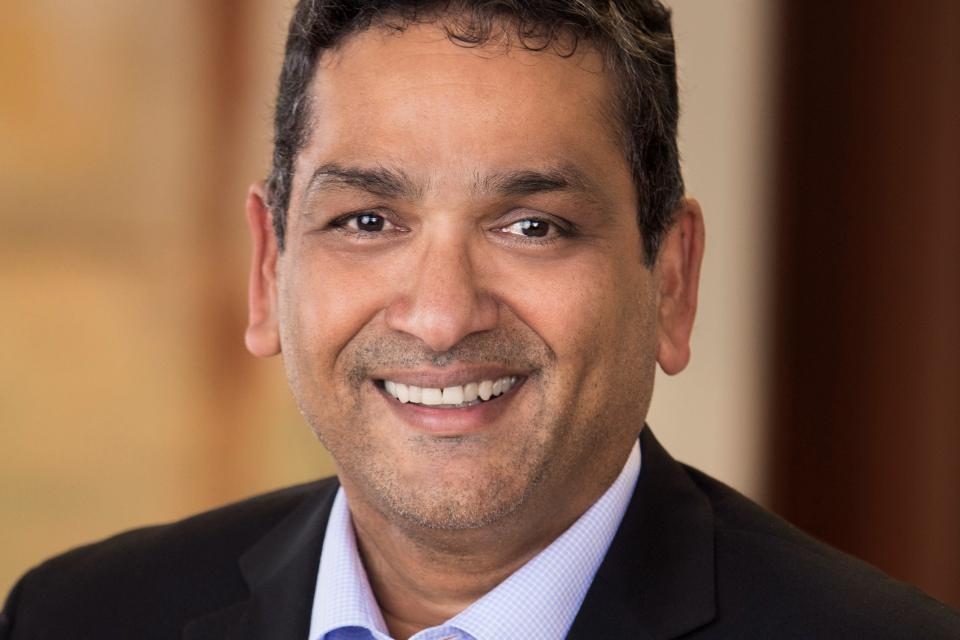 Srini Koushik is an innovative and dynamic executive with a track record of leading organizations of all sizes to deliver business results through the use of digital technologies, design thinking, agile methods, lean processes, and unique data-driven insights.
This winter, Koushnik joins IBM as the executive leader for the Global Hybrid Cloud Applications Services Platform
In his most recent prior role, he was the chief technology officer for Magellan Health. Before Magellan, he was the president and CEO of NTT Innovation Institute Inc., a Silicon Valley-based startup focused on building multi-sided platforms for today's digital businesses. His career includes C-level roles at Fortune 100 companies HP, Nationwide and IBM. He serves on the advisory boards for Sierra Ventures and Clarigent Health.
Koushik has a passion for lifelong learning and holds a B.S. in Physics, an M.S. in computer applications, an MBA from Ohio State University, and executive education on systems thinking, design thinking, analytics and clean energy from the Stanford d.school, MIT Sloan and Duke University.
Koushik was named an IBM Distinguished Engineer in 1996, elected into the IBM Academy of Technology in 1998 and owns two patents in the field of software engineering. He was named an Elite 8 CIO by Insurance and Technology (2002), a Top 25 CTO by Infoworld (2004), a Top 10 All-Star in the financial services industry by TechDecisions (2007), a Computerworld Premier 100 Technology Leader (2014) and an Open Group Distinguished Certified IT Architecture Profession Leader in 2020. He has published several articles, as well as Patterns for E-Business, a book he co-authored in 2001. He has published e-books on digital business, agile IT and innovation. He is also a frequently invited speaker at several industry conferences.
Koushik enjoys travel and roots for his alma mater The Ohio State University Buckeyes. He has visited 56 countries and would like to visit many others in his lifetime.