Robert A. Fox Executive-in-Residence, Spring 2014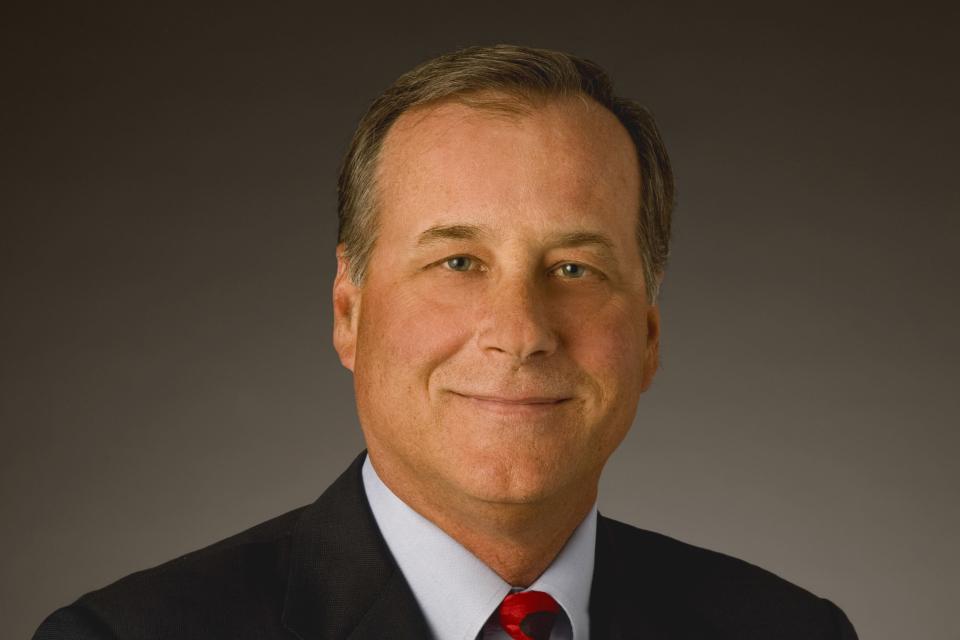 Stephen "Steve" G. Newberry served as chairman of the board of Lam Research Corporation from 2012-2019. From 2010 to 2012, he was the company's vice chairman; he was CEO from 2005-2012 and president from 1998-2010. He joined Lam Research in 1997 as executive vice president, a role in which he served until 1998, and COO, a role in which he served until 2005. 
Before joining Lam Research, Newberry served as group vice president of global operations and planning at Applied Materials, Inc., a semiconductor manufacturer which provided TFT LCD displays, glass, WEB and solar products.  During his 17-year tenure, he held various positions of increased responsibility including director of manufacturing epitaxial products group, managing director and deputy GM etch and CVD products group, and vice president of engineering and customer service while serving two years in Japan.  In 1993, Newberry was elected corporate vice president of Applied Materials and served as vice president of worldwide business operations.
Newberry began his career serving in the naval aviation industry for five years. He received his B.S., ocean engineering in 1975 from the U.S. Naval Academy.  He completed in 1988 a program for Management Development from Harvard Graduate School of Business.
Support of UC Davis Graduate School of Management
Newberry is deeply involved with the UC Davis Graduate School of Management. He has served as a key advisor on the Dean's Advisory Cabinet.
He has been a keynote speaker at commencement and addressed the School's community as a Dean's Distinguished Speaker.
He also has presented to UC Davis MBA students several times on the topic of leadership as part of the Lam Research Leadership Skills Series.
With his wife, Shelley A. Newberry, he has endowed the Stephen G. Newberry Endowed Chair in Leadership and the Stephen G. & Shelley A. Newberry Distinguished Student Fellowship that supports students who have great potential as team leaders in business. In 2012, Dean Steven Currall presented Newberry with the Dean's Distinguished Service Award.
Fast Facts
Has addressed UC Davis MBAs at orientation and commencement
U.S. Naval Academy graduate
With his wife, Shelley A. Newberry, has endowed a faculty chair in leadership and a fellowship that supports students who have great potential as team leaders in business
Business schools play a critical role in developing strong leaders.I'm impressed by the Graduate School of Management's entrepreneurialism, its responsiveness to the business community and, specifically, its recognition of the importance of leadership.

UC Davis MBA students are intelligent, articulate, motivated and diverse. The School offers a powerful learning experience, and it's great to be a part of this."