Immerse yourself in a close-knit community that inspires others to achieve, helps others to succeed, builds trust and challenges you as a collaborative leader.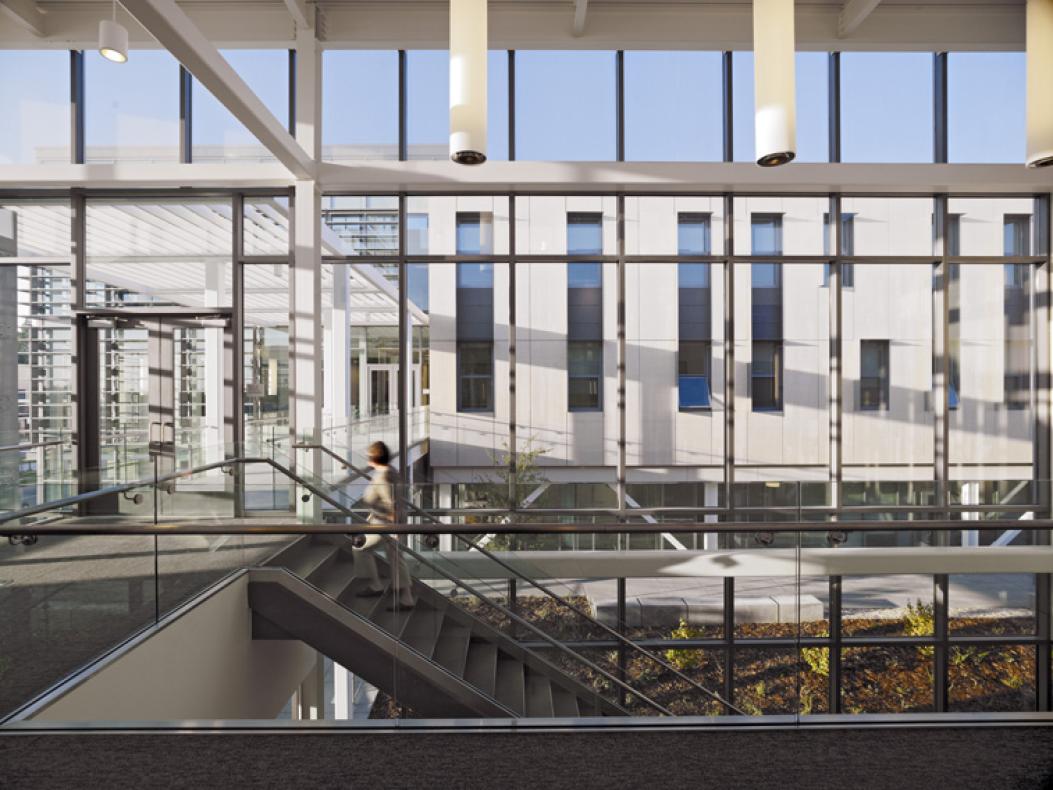 Game-changing innovation.
Our campuses span Northern California's global innovation hubs, connecting you to extraordinary opportunities and valuable networks.
Our students and alumni are making a positive impact everyday, consulting for clients, launching new ventures and leading global teams.
Collaboration is in our DNA.
We encourage you to learn more about our degree programs, our international recognition and trailblazing faculty research.
Top 2
Globally for Faculty Quality (The Economist, Which MBA? 2021)
Top 30
Full-Time MBA in U.S. (Fortune 2021)
Top 20
Public Part-Time MBA in U.S. (U.S. News & World Report)
Top 10
MSBA Globally for Value for Money (QS 2021)
More Events
-
Focus on Leading Teams & Collaboration
UC Davis Graduate School of Management welcomes our MBA@UCDavis online MBA program students to the summer 2022 in-person residential in Davis, CA. 
Instructor: Doy Charnsupharindr
Topic: Leading Teams & Collaboration
Please let Diana Vail know the following at least 2 weeks prior to the program:
If you have any dietary allergies/restrictions.
Will you be attending the event Friday night in Sacramento (a bus will be provided).
Coursework
Please make sure to do any readings & coursework prior to the session so you are prepared for the discussions.
Venue & Parking
The residential will take place in Gallagher Hall, Room 1213 on the UC Davis Campus.
Parking: South Entry Parking Structure and the Visitor Parking Lots 1 and 2.
Cost of Parking: $3.00 on Friday when you use the Park Mobile app along with your UCD email address.
Parking is free Saturday & Sunday.
Instructions on how to download the app and how to get the affiliate rates ($3.00/day) can be found here.
Accommodations
Students will need to make their own accommodations, the below information may be of assistance.
Davis Hotels
Hotel Room Block at Hyatt Place (adjacent to Gallagher Hall)
A block of rooms has been reserved at the Hyatt Place which is adjacent to Gallagher Hall.
The room rate for these dates is $219/night + taxes & $17 vehicle charge/night.
The room block is available while rooms are available and all unreserved rooms will be released on Aug. 8
Hyatt Room Block Booking Instructions
Visit the direct booking link that will direct you to the Hyatt website. Using the link is important because your discount is built into the URL.
Click on the "Book Now" button, enter your arrival and departure dates, and click the "Book Now" button again. Here is where you will see room options for the UCD Residentials Group.
Select your room type and proceed with the booking.
Other Details
Professional Head Shots
Optional professional head shots will be taken from 12-1 p.m. on Friday August 12 at Gallagher Hall on the second floor.
This is no charge to you & copies of the photos will be emailed to you at the beginning of October or earlier.
Please dress in professional attire if you would like a photo to be taken.
Attire/Weather
If you wish to have a head shot taken please dress in professional attire otherwise the attire is business casual.
The temperature in Davis is very warm in August, so please dress accordingly and in layers if necessary.
Items to bring
Laptop & charging cables
Water bottle
Health & Safety
Currently masks are optional & not required. For up-to-date campus regulations, please visit the UC Davis Campus Ready website.
-
Bay Area Part-Time MBA
Join us for a UC Davis MBA class visit and experience firsthand our collaborative and close-knit community. You will have the opportunity to chat with an MBA Student Ambassador, meet the faculty member of the class visit and observe the student dynamic. We look forward to seeing you!
New Product Development
Instructor: Kay Peters
Course Description: Why do some companies consistently outperform other companies in developing successful new products and services? Why do so many new products fail in the marketplace?
This course introduces students to the major activities involved in developing new products and services. Emphasis is on learning practical skills and techniques that can help students be successful in a product development environment.
Students will learn how to understand the customer and user needs, and translate them into meaningful product concepts; manage product development programs and teams across multiple functions.
Do the financial analysis of programs and make economic tradeoffs in the development effort? Choose product development methodologies appropriate for the business and products. As part of the course, students may work on a new product development project. 
---
Why a UC Davis MBA?
There are countless benefits to earning an MBA. From moving up the career ladder, to gaining the skills you need to switch fields or start your own business, an MBA opens many new professional doors to you.
Our programs are offered at the UC Davis campus, the San Francisco Bay Area—the world's foremost hub of innovation, and in Sacramento—California's thriving state capital. Learn more about our:
No. 2 ranked faculty in the world, and our commitment to personal student learning.
Industry Immersions that tap UC Davis' corporate network and trailblazing research strengths.
Collaborative Leadership Program that will prepare you to lead teams in today's complex global business world.