Alumni Spotlight: Bryan Shepherd MBA 11
Division Controller, Agilent Technologies
Alumnus Bryan Shepherd MBA 11, a division controller at Agilent Technologies with experience leading companion diagnostics, genomics and biotechnology businesses, shares about collaborative leadership, the scientific measurement industry, and looks back at his student journey.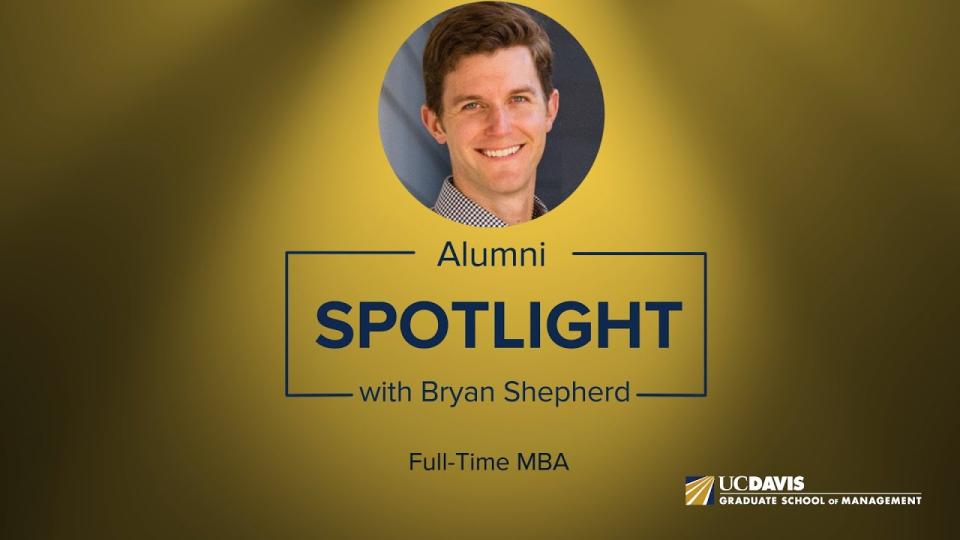 What does being a collaborative leader mean to you?
Well for me, being a collaborative leader starts with being respectful, polite and actively listening to your team and those around you. In my experience, this drives a great form of engagement with your team and helps you be a more effective leader.
How do you collaborate at work to make an impact?
Well, working in Finance, I have to work across multiple functions to get results. First, I seek to build authentic connections with those team members around me, and then, I encourage thoughts and opinions to get a variety of perspectives.
What are the highlights of your career the last few years?
Well, the biggest highlight, by far, is being sent on an international assignment to Belgium, to help integrate a recent acquisition. My wife and I moved to Antwerp, Belgium, and we were there for about 18 months. It was amazing to work with a new team. It really felt like a start-up environment and it was an exciting place to be.
What are your biggest challenges in your industry?
Right now, one of the biggest challenges that I've seen in the Life Science industry is the dynamic nature of technology development and the rapid changes that come with that, combined with the lengthy and methodical approach that it takes to move a technology or a product to FDA registration, or any registration from any global body.
Which professors had the biggest impact on you?
One was Professor Tsai and the other was Professor Kennedy. 
Professor Kennedy, I took two courses from. One was Business Writing and the other was Business Presentations, both of which were immediately applicable as i started my career with Agilent, after the GSM.
With Professor Tsai, he helped elevate my work product. After his courses in Statistics, I knew to look at it differently, and I've carried that with me throughout my years at Agilent.
What are you seeing that future business graduates should be aware of as they start their careers?
You learn so much at the GSM, about how to look at Income Statement, how to evaluate a Balance Sheet, how to make an effective business plan, keep that knowledge. It helps you stand out when you can talk the language, and it helps you stand out when you can have those conversations with your managers or with executives of your company.