Alumni Spotlight: Lana Kress MPAc 18
Tax Consultant, PwC
A tax consultant at PwC, alumna Lana Kress MPAc 18 shares about her student experience, teamwork in the accounting industry and joining one of the Big 4 accounting firms.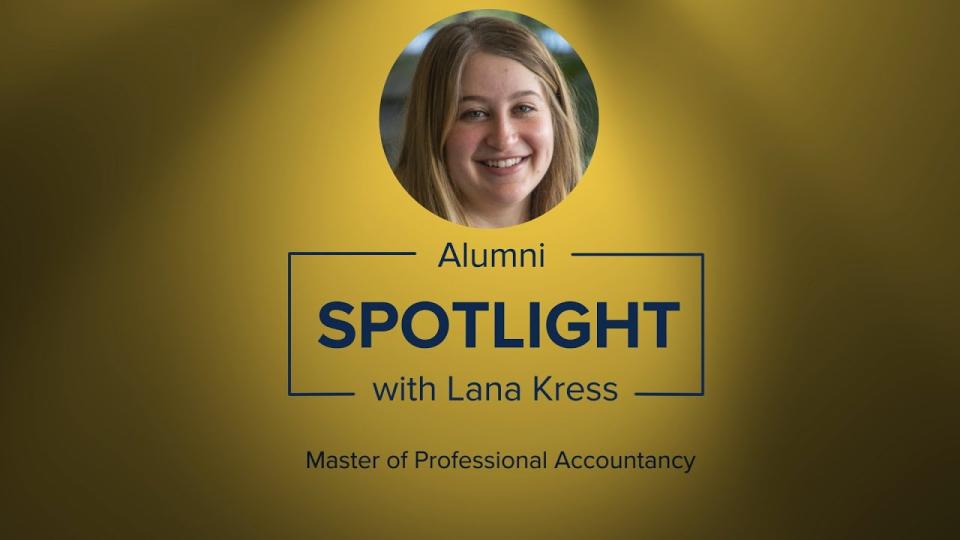 What does being a collaborative leader mean to you?
Working with people who come from different perspectives and bringing out the best in each other to accomplish things.
What are your biggest challenges in your industry?
It's a really fast-paced environment and no matter where you're coming from when you start, they expect you to be like willing, ready and able to do the work. But with that comes the support from the team.
What are the highlights of your career the last few years?
I think it's just the way people work together at PwC. I'm on three different teams of varying sizes and just being able to interact with so many different people and learn from them and accomplish work together has been the best part of my experience there.
Which professor or class had the biggest impact on you?
Paul Wong's Intermediary Accounting because it was so hard. And I was used to being very good at school and his class really, really challenged me. And it challenged me to learn in new ways and learn about things I was really unfamiliar with. At the end of the quarter, I put in a lot of hard work and it went well.
What are you seeing that future UC Davis MPAc graduates should be aware of as they start their careers?
Don't think that you have to come from one background or one place because that's the exact opposite. Like they want people with different opinions and different experiences.